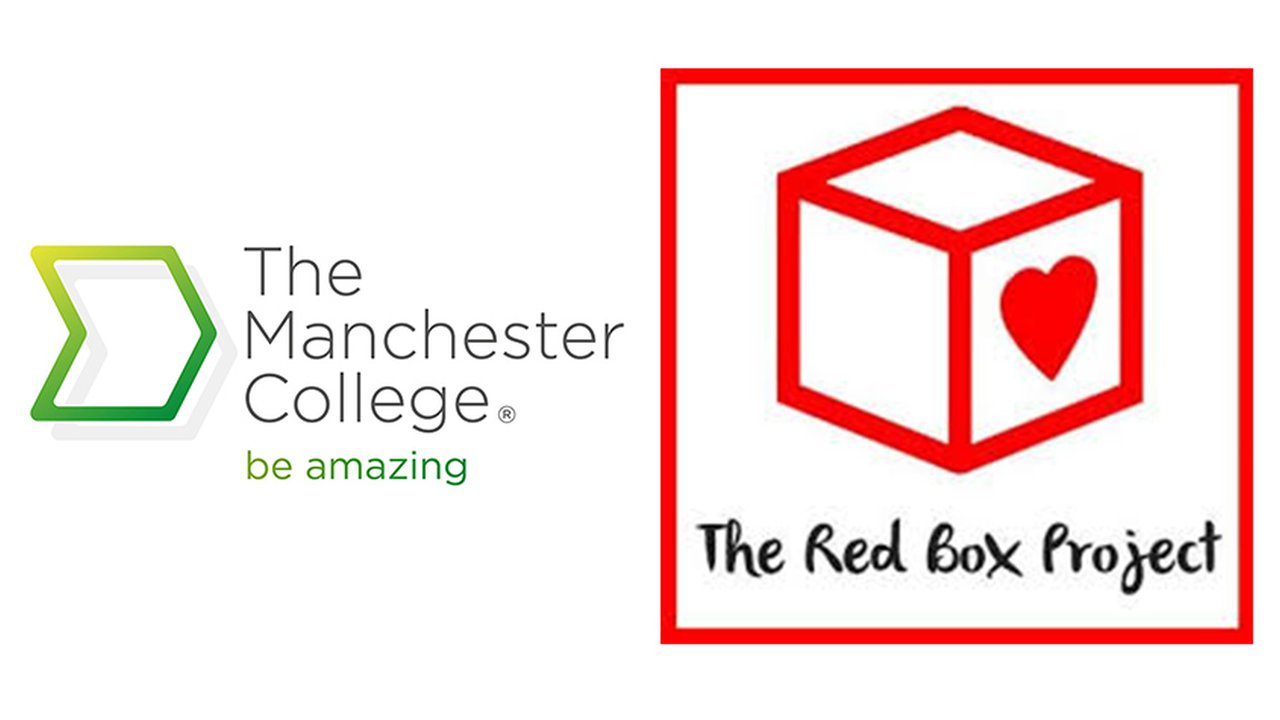 The Red Box Project
The Manchester College and UCEN Manchester are launching a new project this month aimed at tackling period poverty.
The Red Box Project strives to ensure that no young person misses out on their education because they have their period. It was founded in March 2017 by three friends who wanted to give young people in their local area access to menstrual products. Starting in several secondary schools in Portsmouth, there are now over 400 projects in the UK.
Amanda Sillett, Head of Student Support, Equality, Diversity and Inclusivity at The Manchester College and UCEN Manchester said: "Many of us know what it's like to lend a tampon or a pad to someone - anyone - who needs one. It doesn't matter if it's your sister, a friend, or a complete stranger. It's an unwritten rule that we always help out in an emergency, if we can.
Now, The Manchester College and UCEN Manchester want to do the same. We believe no one should miss out on education because they have their period. Let's end the taboo. Period!
From Monday 16 November, you will see a number of red box signs around campuses, in that space will be a red box of supplies for you to use.
You should also look out for our Red Box project updates:
Tuesday 10 November – 2pm – 'What is Period Poverty?' A presentation by Lizzie House and Hannah Mclachlan – Student Experience
Friday 20th November – 11am and 1pm – 'Did you know? Period Products' A vlog with Beth Whitby, Lelo Haile-Giorgis and Lauren Wood.
Friday 27th November – Time TBC – 'Power of the Period, Symptoms and Feelings.' A vlog by staff and students.
Did you know…
Shame and embarrassment around menstruation is something that many women have been made to feel, either inadvertently or explicitly
The average lifetime cost to having a period is a whopping £4,800.00
In the UK, 1 in 10 girls can't afford to buy menstrual products, while 1 in 7 have struggled to afford them
Period poverty has caused more than a quarter of women to miss school, college, university or work
To add insult to injury, women in the UK are still subject to pay the 'tampon tax', a 5% charge on sanitary products because they're seen as a 'luxury product', even though men's razors, also a luxury product, are not taxed
UNICEF estimates that one in 10 school-age African girls, do not attend school during menstruation.