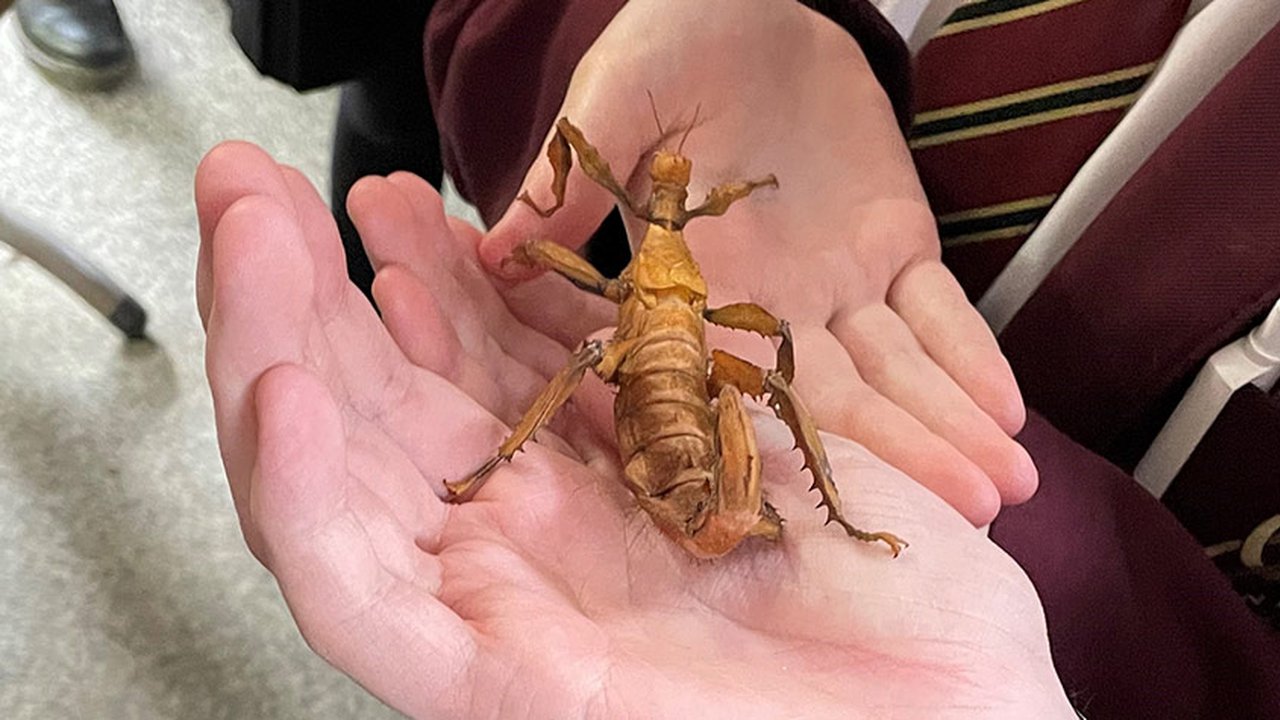 Schools explore careers in animal care at 'hidden jobs' experience day
Pupils from secondary schools across Manchester learnt about the wide-variety of careers within the animal care industry after attending a 'Hidden Jobs within Animal Care' experience day at The Manchester College's Northenden Campus.
The Manchester College's Schools Liaison team hosted the event for six Manchester United Foundation Hub schools, which saw businesses from in and around Manchester give 100 Year 10 pupils a taste of the wide-variety of career opportunities available in the industry.
The College's Animal Management students were on hand to answer any questions before the pupils took part in a range of activities in the College's Animal Care department, including meeting Raccoon Milo and Giant Bull Frog Penelope. The schools then went on to speak to representatives from businesses including Pets at Home, The Groom Room (and their own dog), Medi Vet and Lower Moss Wood Wildlife Hospital.
Stephen Wharton, Employability and Skills Coordinator at the Manchester United Foundation, said: "I would like to place on record on behalf of Manchester United Foundation our sincere thanks to the Schools Liaison team and their business partners on the day at the recent animal welfare event. The quality and diversity of activities was exceptional.
"Our partner school students were totally engaged throughout, and this was reflected in the positive feedback from the students and school staff in attendance. To say the awareness of opportunity within the industry was clear and embraced by the students would be an understatement. We continue to go forward exploring avenues of opportunities for our students. Long may it continue, as we develop as a team!"
Camille Duke, Schools Liaison Co-ordinator at the College, said: "After the success of the last 'hidden jobs' experience day, we wanted to focus on our Animal Care department and highlight some of the different careers within this industry.
"This year's event hit all our expectations and it turned out to be a really successful morning. The pupils were able to explore the wide-range of opportunities available, and the feedback that we received just confirmed that it was all worth the planning and organisation.
"A huge thanks to Manchester United Foundation, and all the schools and businesses that attended." 
Find out more about our Animal Care courses and apply today.