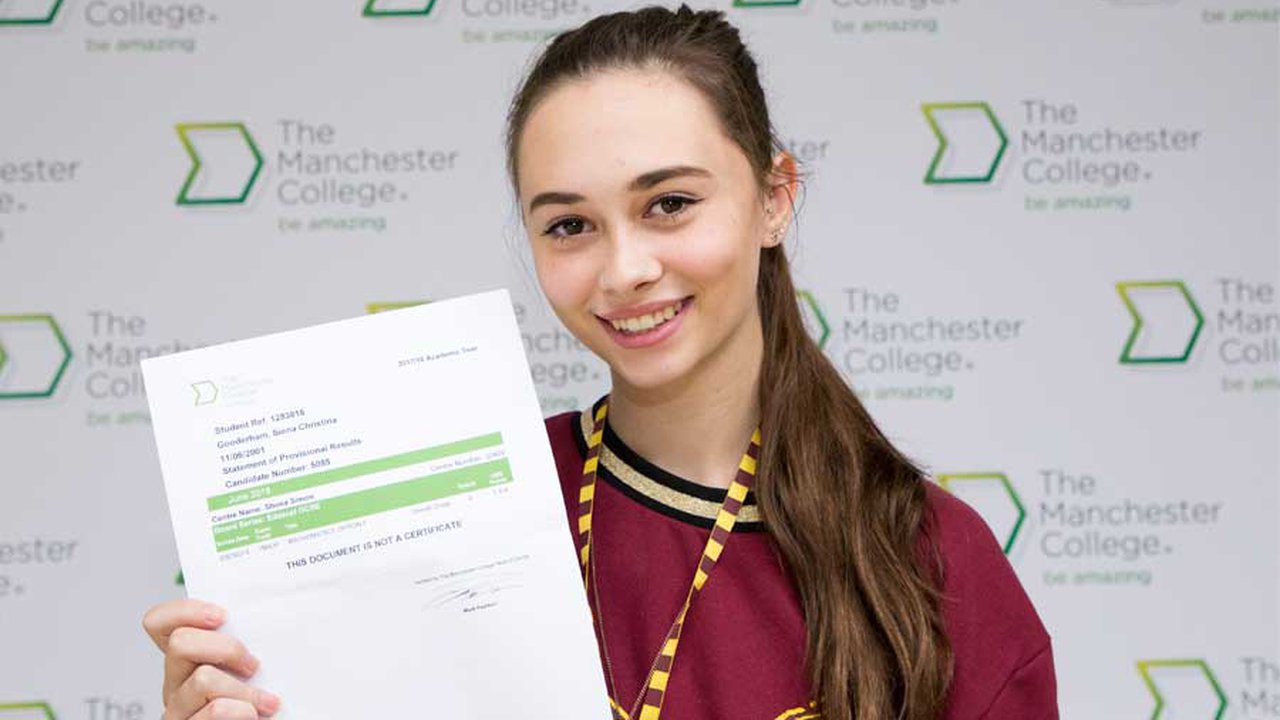 Siena celebrates GCSE success
The Manchester College student Siena Gooderham has more reason than most to celebrate passing her maths GCSE resit.
The 17 year old sat her original exam the day after the Manchester terror attack at the Manchester Arena - where Siena had been watching the Ariana Grande gig inside.
Siena gained a grade 3, narrowly missing out on a pass by a couple of points, but suffered with anxiety over the next 12 months. However, thanks to the support from family, friends and tutors at The Manchester College, Siena is now celebrating passing her maths GCSE with a grade 4.
She will continue her studies at the College and start the second year of her Level 3 Extended Diploma in Creative Media Production (Film and Broadcast) in September.
Siena said: "I had a lot of anxiety last year. Attending the Ariana Grande gig really did throw me off my GCSE's as I had to sit my exams the very next day. I was leaving through one of the exits when I heard a bang and felt the stairwell shake. I was knocked over and grazed my leg as people ran to get away, and lost my bag with all my belongings. Luckily, my dad was waiting nearby to pick me up and take me home."
Once enrolled at The Manchester College, Siena was taught by maths tutor Jacqueline Chrystie-Lowe who helped Siena with her studies.
Siena, who has her own social media blog, said: "My College tutor Jaqueline has taught me so much. She has given everyone time to understand the topic, and also practised a lot of revision techniques with us. All of this meant that I wasn't panicking at all when it came to the actual exam.
"At The Manchester College you get a better understanding of the subject, students here want to do well and people are here to learn."
Maths tutor Jaqueline Chrystie-Lowe said: "Siena has been my ideal student, she has listened in every lesson and asked me lots of questions.
Every time students have to resit an exam, it can chip away at their confidence. But my advice to them is to make sure they get the pass and then it is done.
To learn more about the hundreds of courses available at The Manchester College and enrol, view our course finder.