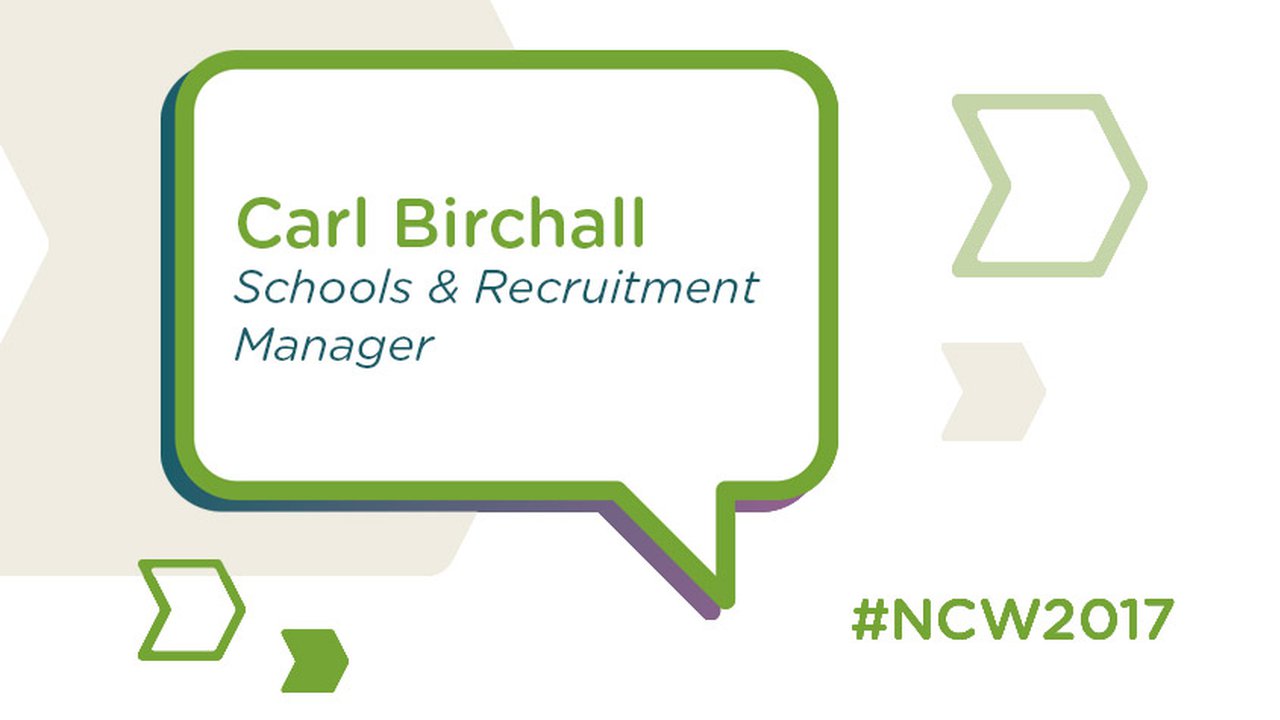 Staff Profile: Carl Birchall
Schools and Recruitment Manager
Can you summarise your amazing career journey from your first role to your current role?
When I left school I enrolled on a Youth Training Scheme (YTS) (now known as an apprenticeship) at Manchester College of Arts and Technology. A YTS was right for me because I didn't want to go to a traditional Sixth Form, instead I wanted to gain some real life experience and earn money while studying towards a qualification. 
I went on to work in the travel industry for 13 years in a variety of roles, attaining industry related qualifications and experience along the way. After some hard work and perseverance I became a branch manager of a high street travel agency.
In total, how long have you worked at The Manchester College?
I will be celebrating 15 years with The Manchester College this year. I started working for MOL in the sales team and I am currently Schools and Recruitment Manager for the college. 
What has been the highlight of your career?
As someone who has not followed the traditional Sixth Form and university route I am really proud of how I have re-engaged with education (I am currently in the second year of my BA Hons in Education and Professional Studies course). 
What advice would you give to anyone who wants a career in your industry/role?
Working in the Travel industry was an amazing experience and I was lucky enough to visit some fantastic places. I really believe completing a YTS gave me an advantage when it came to writing job applications and attending interviews because I had real work experience to talk about.
Having the opportunity to go back into education was never something I planned. I have brought with me my sales, marketing, management and customer service background and it's really helped and influenced the work I do. 
Tell us one interesting fact about yourself?
I am doing my first ever skydive for charity on Sunday 5 March (by the time you're reading this I should have successfully completed the challenge).