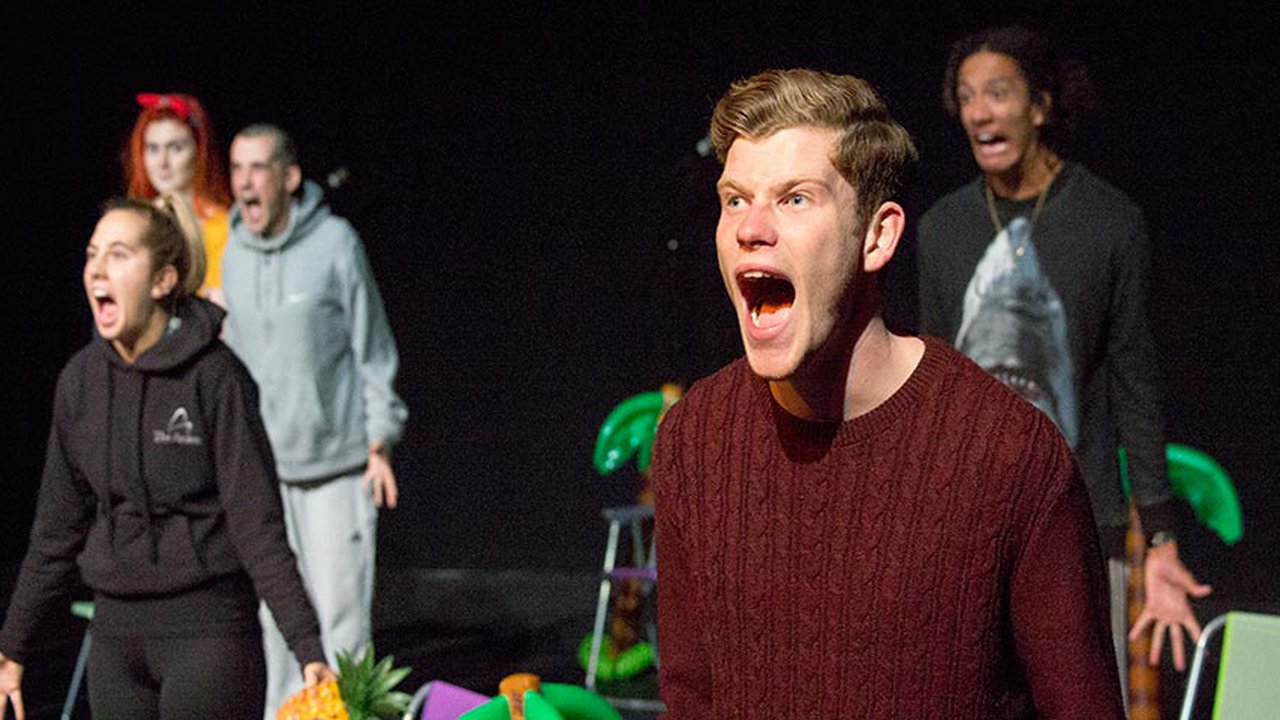 Student performance is a first for professional theatre company
Professional theatre company, Made in China collaborated with students at The Manchester College's The Arden School of Theatre on their first professional piece of work, THIS IS A TRAP DON'T GO.
Made In China formed in 2009 and have developed and performed their work across the UK and internationally at venues including: National Theatre, Bristol Old Vic, Royal Exchange Theatre, Traverse Theatre, Forest Fringe, Battersea Arts Centre, La MaMa, and Paradiso Amsterdam.
The Manchester College is the first college to collaborate with Made in China in this way.  The theatre company have previously only held workshops with students, this is the first time they have directed a performance of students.
Speaking about the experience, Made in China Co-Founder, Jessica Latowicki, said: "This has been an engaging process and the students have been receptive, hard-working and up for anything!"
Inspired by actual events, THIS IS A TRAP DON'T GO, is a funny and disturbing exploration of the social media, conspiracy theories, and emotional contagion in an age of information overload.
Charlotte Todd, 22, who is a third year student on the BA (Hons) Theatre and Performance course, said: This whole experience has been a real eye-opener. It's provided me with the experience I'll need to prepare me for life in the industry that's waiting for me after graduation.
Fellow student, Ashley Griffith, 23, said: "This has taught me how to adapt to changes to the script during the regular workshop sessions and let me get first-hand experience with industry professionals."
Performances of THIS IS A TRAP DON'T GO are taking place at 2pm and 7pm on 13th and 14th October at The Waterside Theatre, The Manchester College Shena Simon campus, Whitworth Street, Manchester M1 3HB.