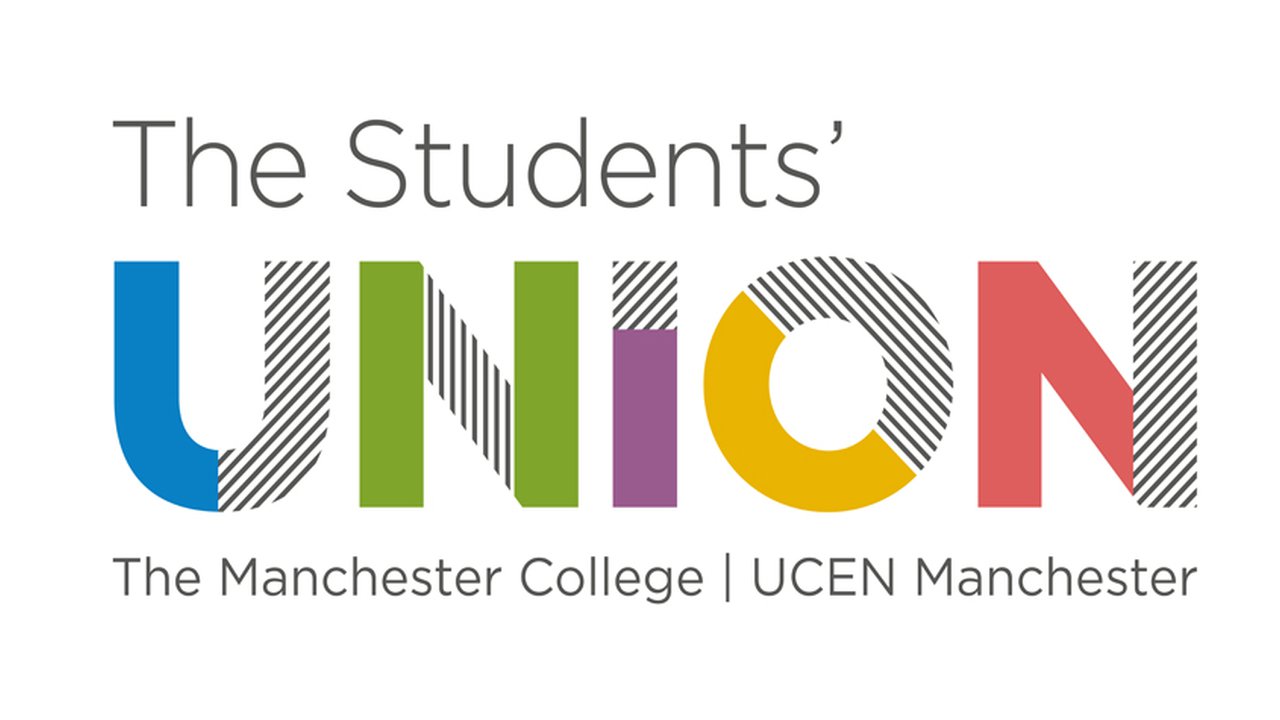 The Student Union's Newest Recruits
The Manchester College and UCEN Manchester's Students' Union has a new President and Vice President.
As we do our best to work hard and maintain busy schedules in an uncertain time, one thing we can be certain of is that our Students' Union is in safe hands and ready to thrive thanks to its new President Maryanne Letham and Vice President Nela Blinkhorn!
Over the last few years the Students' Union has made incredible progress thanks to outgoing President Sam Lowe and his team of SU Officers. During his term we saw the growth of the SU, as well as the huge success of the 'Say no to Plastics' campaign.
Sam said: "It has been a pleasure to be the Students' Union President. Our aim from the beginning was to make the SU visible and accessible to the student body and get it to a place where the next Officers can build on the work and engagement already started. I believe we have done this.
"Thank you to all the students and staff I've come across for supporting the Union through its infancy. It's been wonderful to meet students and listen to their stories. Being SU President has given me such amazing pride and great memories to look back on."
Ahead of their start of term in August, let's meet your new SU President and Vice President:
---
Maryanne Letham, SU President:
A mature student, Maryanne willl be graduating at the end of this academic year with a  BSc(Hons) (Top-up)in Network Security with Penetration Testing.
Having asked what her motivation was to run for SU President, she said: "I come from a family of lovely people who left school with little to no qualifications. I met my husband who encouraged me to go back and get better grades. That's how I discovered UCEN Manchester and the course that I am on now.
I wanted to become the SU President to carry on the great work that Sam already achieved during his term as well as to take the SU further.  
"As outlined in my manifesto my main objectives that I hope to achieve are:
To create a better understanding  about mental health issues and more varied support for those that need it.
To establish a support network for those that are being excluded for any reason."
---
Nela Blinkhorn, Vice President:
Nela is currently studying a HNC in Animation and Motion Graphics. She grew up in rural Spain and went to primary school there before moving to the UK.
Prior to starting on her academic journey, Nela had a gap year fundraising and volunteering overseas before a year of Biochemistry and now Animation!
When asked about her hopes for the Students' Union she said: "I wanted the job of Vice President so that I could help the SU encourage students to get involved, make their voices heard and bring about changes to benefit student life.
I care a lot about communication, getting to the root of problems, and supporting student mental health.
---
We wish these two the best of luck in their new roles and look forward to the future of the Students' Union.
If you're interested in joining the Students' Union as an officer or wish to contact the SU for any enquiries, please email SU@ucenmcr.tmc.ac.uk