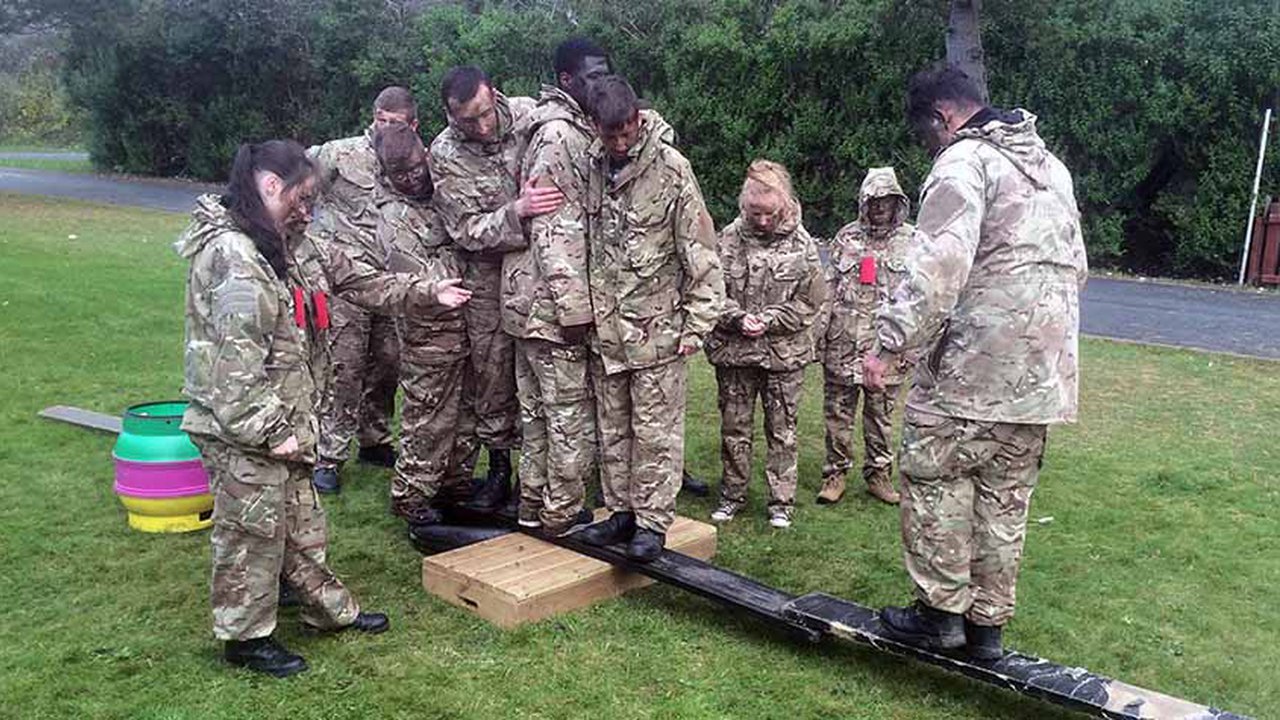 Students experience life in the Army
The Manchester College Public Service students took part in a three day residential with The 4th Battalion, The Duke of Lancaster's Regiment, D Company who are based in Ardwick Green, Manchester.
60 students from the College's Harpurhey and Nicholls campuses attended the residential at Altcar Training Camp near Southport. Over the three days, the students took part in a series of tasks, culminating in a competition.
The tasks included completing an assault course, evacuation drills, escape and evade, ration pack cooking and survival, drill (marching) manoeuvers, Teamwork, Leadership and Command skills (TLC), digital firing range & night operations using night vision equipment.
Teams were scored for their efforts, teamwork and performance for completing the tasks. The Section 1 team of students from Harpurhey campus won the section award with Harpurhey student Simon Cunningham winning the outstanding cadet award.
experience real employability skills
The Army reservists were delighted with the effort the students put in to the three days and complemented the behaviour of such a big group.
Trevor Fenwick, tutor at The Manchester College, said: "I would like to thank The 4th Battalion, The Duke of Lancaster's Regiment, D Company and Captain Grant Burnett for allowing our students the opportunity to take part in the residential. Our students were able to experience real employability skills that are needed for life in the uniformed public services.
"As a College we have been involved with the Battalion for a couple of years now and they have provided us with a number of opportunities to experience 'the life of a solider'."