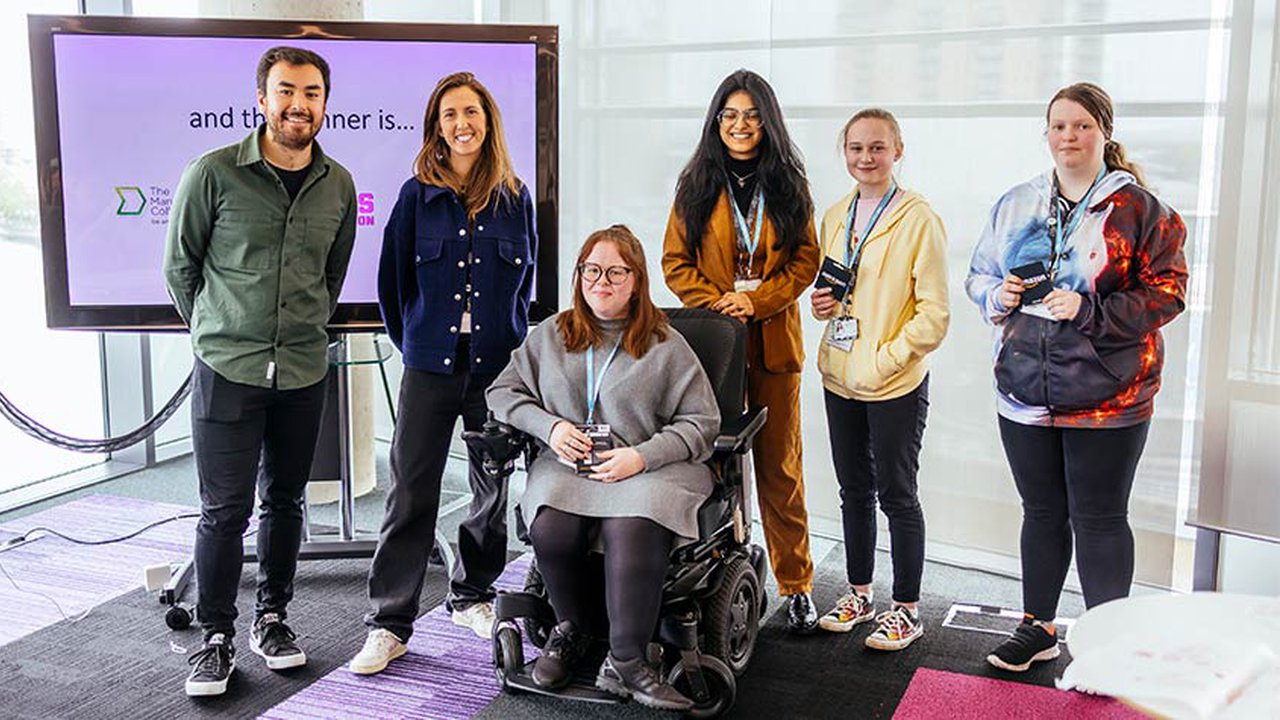 Students get creative at BBC media camp
Creative & Digital Media students created campaigns around a popular TV series before pitching to BBC professionals.
Students from The Manchester College's Industry Excellence Academy for Creative & Digital Media have taken part in a week-long media camp with the BBC and Ideas Foundation.
Students from the College's Nicholls and Shena Simon campuses were tasked with working in teams to develop campaign ideas and visuals based on the hit BBC series 'Noughts + Crosses'.
The students spent four days together at Flix Facilities in Media City, taking part in workshops on ideas generation, pitching and campaign insights.
The groups then operated as mini creative agencies to develop their campaign, taking on all the professional roles needed to bring their campaign to life.
On the fifth and final day, the teams pitched their ideas to BBC Creative professionals at the BBC offices at Quay House, providing them with valuable work experience.
Tutor Katy Rushton said: "The BBC Creative media camp with Ideas Foundation was such an amazing opportunity for our students. Students from different pathways were able to work in teams and play to their strengths.
I was so proud seeing them present their pitches in such a professional setting.
"Due to the pandemic, it was our first external opportunity in over 18 months which made it all the more special."
Amethyst Oates, a second year Content Creation and Digital Film Production in partnership with Pie Analysis, added: "The BBC Creative media camp experience helped a lot with my confidence as someone who hates presenting, and I think it will definitely be something that I can remember and look back on as a positive experience."
The winning team, made up of Amelia Lewis, Tia-Lily Gooderham, Summer Bladen-Hovell, Jac Brown and Kamila Shakeel will now have the opportunity to pitch their idea at BBC HQ in London later this academic year.
Tia-Lily, a second year student on the year Motion Design and Animation course in partnership with Flow Creative, said: "I really enjoyed the BBC work experience as having external work experience with the BBC will help boost my CV, which will hopefully lead to more opportunities going forward. It was also great to win."
You can find out more about The Manchester College's Industry Excellence Academy for Creative & Digital Media and apply today.