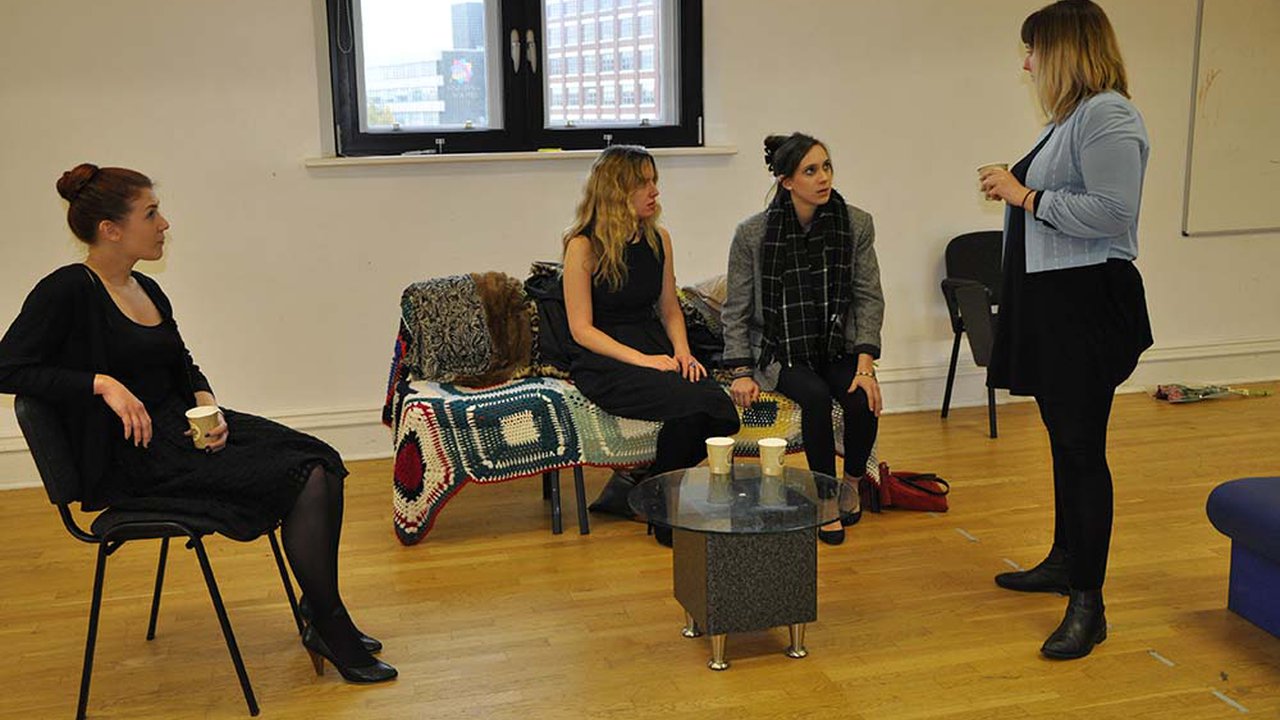 Students perform with leading Manchester actors
Acting students from The Manchester College's highly regarded Arden School of Theatre are showcasing their talents in a short plays event under the direction of some of Manchester's leading acting and writing talent.
Arden Fringe returns this month following the success of the inaugural event last year. The short plays event was launched by the Arden to give their students real world experience and the opportunity to network with people from the industry including actors, agents and casting directors, alongside supporting new writing.
Sally Carman (Shameless, Tyrannosaur), John Henshaw (Early Doors, Looking for Eric) and Karen Henthorn (War Horse, Coronation Street) will be directing work by award winning local writers from radio, TV and stage including Ian Kershaw (Shameless, Coronation Street) Trevor Suthors (JB Shorts) and Francesca Waite (Monkeywood Theatre, 24:7).
their passion and enthusiasm about learning their craft is infectious
Returning to director for the second year is actor Sally Carmen. Sally said: "I wanted to direct the piece for a couple of reasons. The energy and commitment you get from young actors, their passion and enthusiasm about learning their craft is infectious - why wouldn't I want to be involved?"
The students, who are in the final year of studying for the Acting for Live and Recorded Media degree, are looking forward to the two-day event next week, which will see the class of 24 perform in six short plays.
Student Naomi Armstrong, said: "Fringe gives you a chance to really start working with professionals for the first time if you haven't done anything like this before. It's exciting and thrilling, you get the opportunity of talking to writers and discussing with directors, it's a taste of what you're going into and it tastes good!"
 this has given us a taste of the professional industry
Fellow student Charlotte Darley added: "Arden fringe is going to be an exciting event! I have loved working with industry professionals such as our director and actor John Henshaw on a brilliant piece of new writing. As an actor it has been a privilege to have this opportunity; creating a character no one else has ever played before! With only one week of rehearsals it has been intense at times and a challenge but this has given us a taste of the professional industry. I have thoroughly enjoyed every minute working with a fab cast, director and writer and we can't wait to show you 'Mums the word'."
Arden Fringe will take place on Monday 14th and Tuesday 15th November at 7.30pm plus matinee at 2pm on the Tuesday, at the King's Arms in Salford.