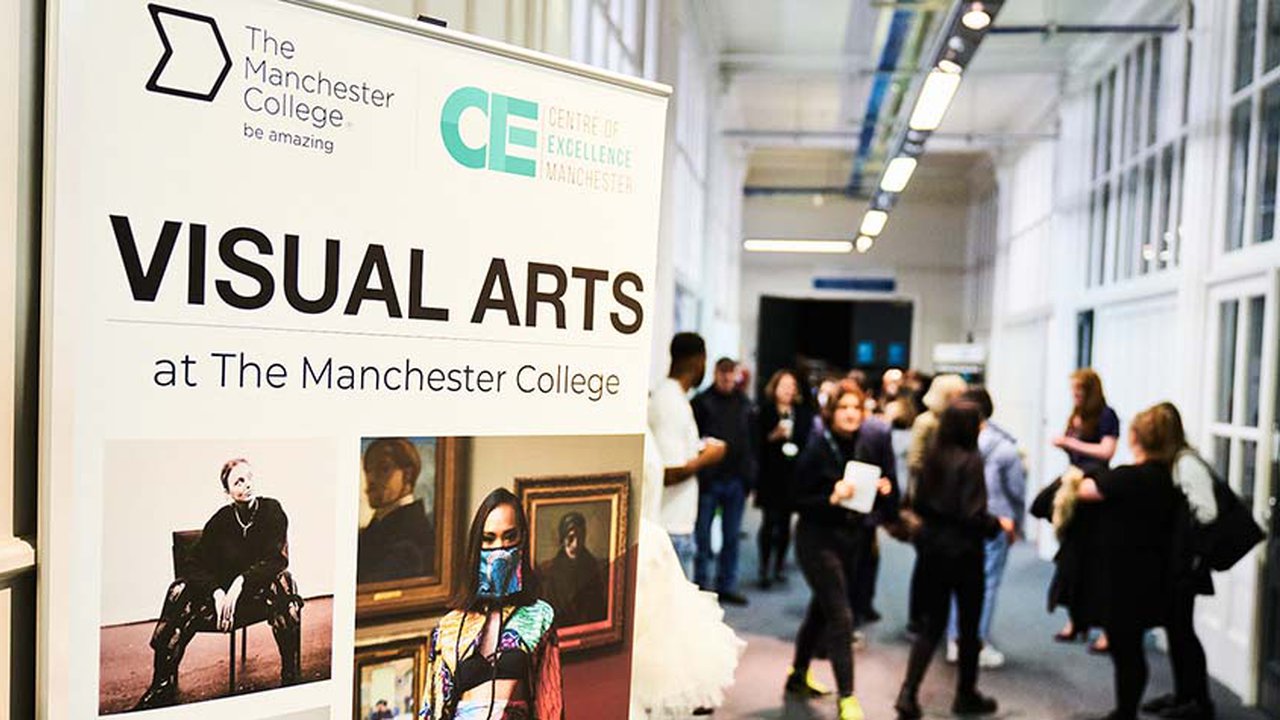 Students support unique art festival
The Manchester College is excited and proud to partner with Art Fund and some of Manchester's major galleries to deliver Art Assembly 2022.

Work co-created by students from The Manchester College in collaboration with artists from Greater Manchester will be on display at multiple venues, including The Manchester College's Shena Simon Campus, and in the streets of Manchester city centre on Saturday 18 June as part of Art Assembly 2022.

The one-day festival, which will celebrate the idea that the city is an art school, has been organised by Art Fund, with support from The Manchester College, Castlefield Gallery, HOME, Manchester Art Gallery and the Whitworth.

The festival will present newly commissioned artworks and installations across the city centre, from established arts venues, busy squares and streets to billboards, pavements and more.

Art and design students will collaborate with artist Parham Ghalamdar to produce large scale canvas paintings, along with artificial intelligence animations and projections inspired by an exploration of the city's art scene and its hidden gems.

Stencilled botanical designs inspired by 18th and 19th century working-class botanist societies in Manchester will decorate city centre streets thanks to fashion students from The Manchester College and artists Anna FC Smith and Helen Mather.

The Manchester College's students will also work on a guerrilla photography exhibition that will grow throughout the day long festival and feature on hoardings across the city centre.  Using a portable Xerox printer, the group, which will include artist Robert Parkinson, will print the photographs they take of each display location.

Christine Kenyon, Deputy Principal of The Manchester College, said: "I can't tell you how delighted we are to support Art Assembly 2022.  This is an unbelievable opportunity to engage with the communities that we serve through a unique project that is supported by some truly incredible and respected organisations.

"It's also a chance for our students to work on an impactful initiative alongside professionals in their chosen fields and I've seen first-hand how enthused they are.
"I'm so excited to see our students' work on display in June and hope as many people as possible will visit the city centre to take a look for themselves."
For further details, visit www.artfund.org/assembly.