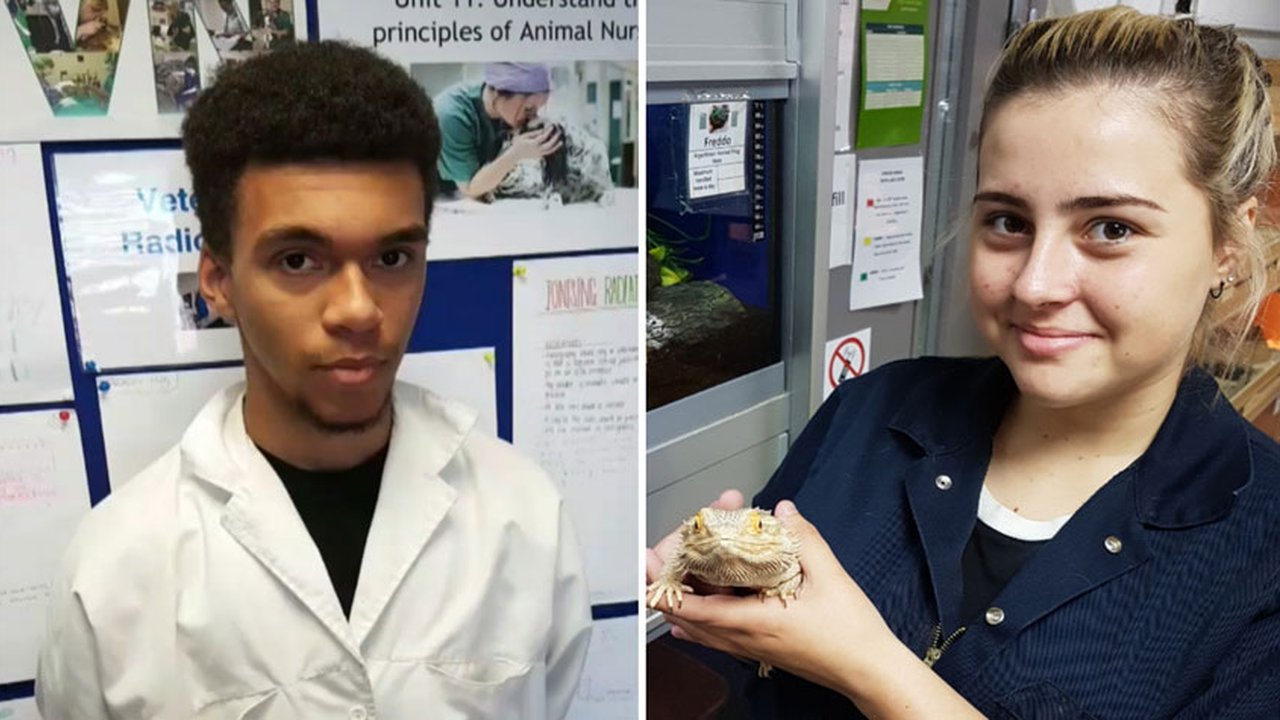 Students talk all things Animal Care
#didyouknow our Animal Care students look after and learn about around 150 animals at our Northenden campus?
Here's what our Level 2 Animal Care students had to say as they come to the end of their first year:
Abigail Murray
Animal Care at The Manchester College is really enjoyable. You get to learn lots of theory, on topics such as biology, grooming and feeding, which supports all the practical work we do caring for the animals.
There were other courses closer to where I live but it was this one in particular that I wanted to come to because of its study modules. I originally wanted to work with dogs in particular, but there is such a large mix of animals here that I'm loving working with the racoons.
Jayden Muktar (pictured)
I'm really fond of animals and am enjoying learning all the science based modules. I want to study animal psychology in the future. We already know so much about their biology, but I'm interested in knowing how they think and why they behave in certain ways.
The course is also great for work experience. We have to complete 150 hours so I went to the Urban Jungle pet shop in Manchester's Northern Quarter working with their exotic animals.
Charlotte Rowland
I want to be a vet so I'm travelling from Buxton every day to the Northenden campus to get my qualification.
Maggie Hartle (pictured)
I always wanted to work with animals. I've a dog at home and my dad has a farm but I wanted to work with different animals.
The first year of my Level 2 course has been really interesting, it has given me the opportunity to learn about so many different animals, such as turtles and bearded dragons. I can't wait to see what I will learn in my second year.  
Find out more about the wide range of courses available by signing up to The Manchester College Open Day.