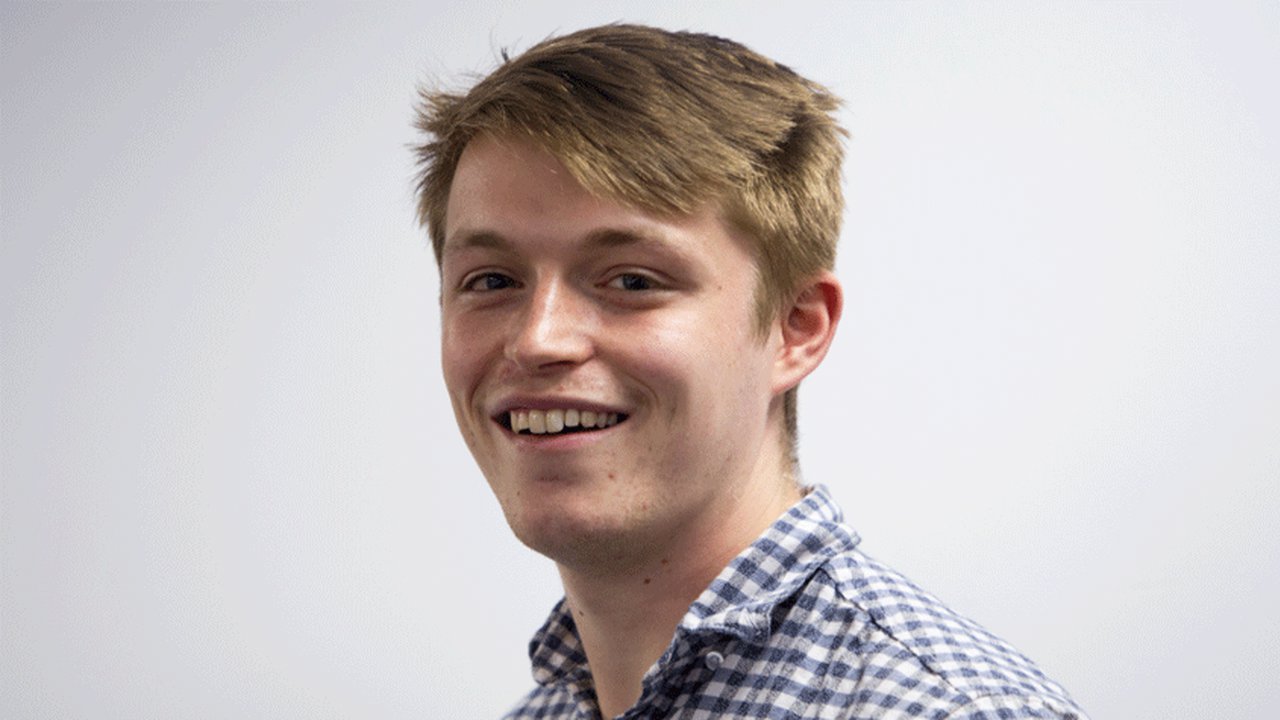 Students' Union President Sam Lowe on his love of Performing Arts
The Manchester College and UCEN Manchester Students' Union (SU) President Sam Lowe, talks all things Performing Arts during our #didyouknow Performing Arts takeover week (3-7 June).
Did you know I studied Theatre and Performance at The Manchester College's higher education partner, UCEN Manchester? Now, I'm the SU President of The Manchester College and UCEN Manchester, a part-time theatre critic, and I'm currently working with a director on a comedy for The Greater Manchester Fringe in July. 
During my time there at UCEN Manchester's Arden School of Theatre, I was immersed in a theatrical world through a course that was equal parts unconventional, inspirational and downright beautiful. It quickly became clear that The Arden's work-focused curriculum meant I'd be receiving the kind of high quality education I would value for life.
This was a place where I could say something about the world through theatre. It was a chance for me to progress both personally and professionally.
My lecturers were generous with their time, helping me to develop a toolbox of techniques, concepts and ideas of the highest level.
And at no point was I moulded into the norm. Time and time again, staff would drive me to find what was unique about me: my strengths, my flaws and even my inner idiot. They used this to train me, push me and take care of me.
I think everyone should have access to the performing arts. It can 100 per cent prepare you for the rest of your life and career, even if you don't go down the conventional route of joining a casting agency.
Benefits to the performing arts include:
Self confidence
Aesthetic appreciation for the art form
Imagination
Empathy
Cooperation/collaboration
Communication skills
Concentration
Problem solving
Emotional outlet
Relaxation
Self-Discipline
Trust
Memory
Social awareness.
In the future, I'd love to do a mixed bag of things within the arts industry, whether that be a professional theatre critic, director, theatre maker, performer, curator, programmer, resident artist, dramaturge, perhaps a practitioner of theatre in education, or even an artistic director.
There are so many career paths you could take because of performing arts training, I'd recommend it to anyone.