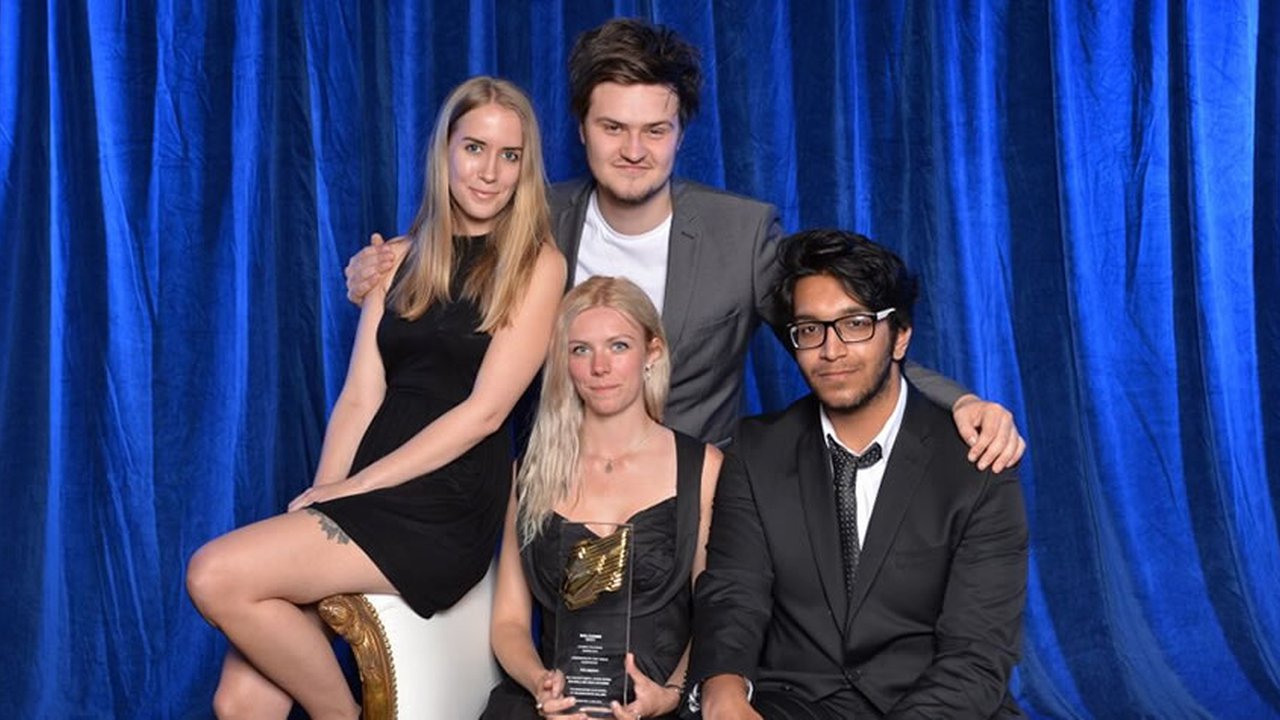 Students win national television award
Film students at The Manchester College are celebrating after winning their first national Royal Television Society (RTS) Student Television Award.
Chaired by Philip Edgar-Jones, Director of Sky Arts, the Awards celebrate the best in student television. The Undergraduate and Postgraduate Awards are judged in six categories – Animation, Comedy & Entertainment, Drama, Factual, News, and Open. In addition, to reward excellence in craft skills, Undergraduate and Postgraduate Awards are presented for Camerawork, Editing, and Sound.
The Manchester College film and television students Olly Philpott-Smith, Lauren Brown, Sam Okell, Faisal Muhammed, and Zoe Howard, took home the top award in the Camerawork category for The Switch. The judges commented: "With very good lighting and design, this ambitious and technically accomplished film used a succession of clever shots to set the mood. A great example of doing a lot with not very much."
ambitious and technically accomplished
Sam Okell, Director of Photography on The Switch, said: "We were all delighted with the win, it's excellent news for the College. The Switch was a great film to work on, it was a relaxed and funny experience!"
Receiving a national award from the RTS adds to the success Sam, 25, has had since graduating from The Manchester College. He has already found himself immersed in the world of television, recently working on Happy Valley series 2, new ITV comedy drama Brief Encounters, and the new series of Cold Feet.
The Switch was nominated in three categories at this year's national awards – Undergraduate Comedy and Entertainment, Camerawork and Sound – and is testament to the quality of work produced by The Manchester College film and television students.
beat 495 entries from 90 universities and colleges
Gareth Hall, a tutor at The Manchester College, said: "To win a national RTS student award is a fantastic achievement. The team beat 495 entries from 90 universities and colleges across the UK to get to the national finals and their success is well deserved. To say I am proud is an understatement!"
The Switch will be available to watch on Sky Arts On Demand later this year, along with all the nominated films from this year's finals.