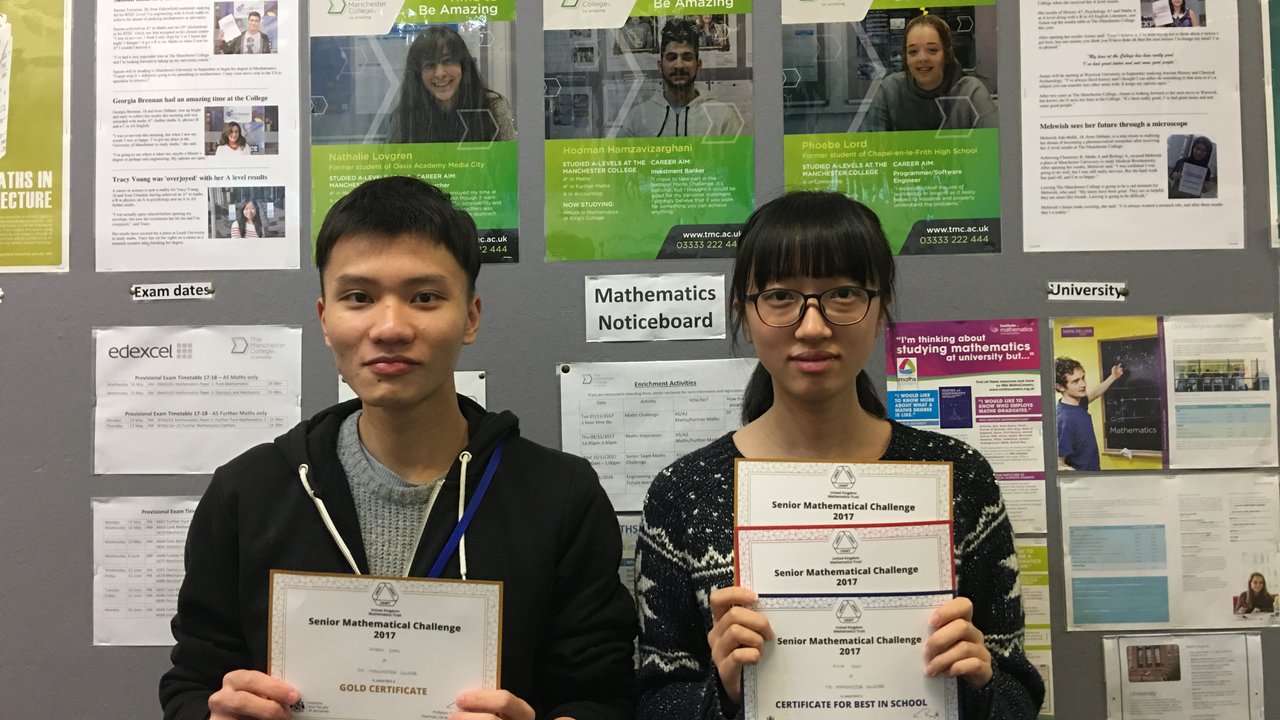 Success for our College students at the Senior Maths Challenge 2017
Students from The Manchester College achieved Gold, Silver and Bronze awards in the UK Mathematics Trust (UKMT) Senior Maths Challenge 2017.
Our A Level Maths students were amongst over 82,000 learners from across the UK who took part in this national event.
Following the competition, two of our gold award winning A Level Further Maths students were invited to take part in a follow-on challenge. Ailin Guo and Jiaben Zhao were amongst 7,000 students who made it through the Senior Kangaroo round.
Ailin Guo was also recognised for her work and received the 'Best in School' and 'Best in Year' awards.
Commenting on their success, A Level Maths tutor Leona So said, "I am very proud of all our students for taking part in this challenge and to those who made it through to the next round. I would like to congratulate them on doing really well to get to this stage. Both students are good role models for their peers and are able to apply what they have learnt in Maths and Further Maths to different contexts. They have also take part in a Senior Team Challenge event at The University of Manchester and they thoroughly enjoying it."
Supported by the Institute and Faculty of Actuaries, the Senior Maths Challenge is run by the United Kingdom Maths Trust. It aims to advance the education of young people in mathematics.