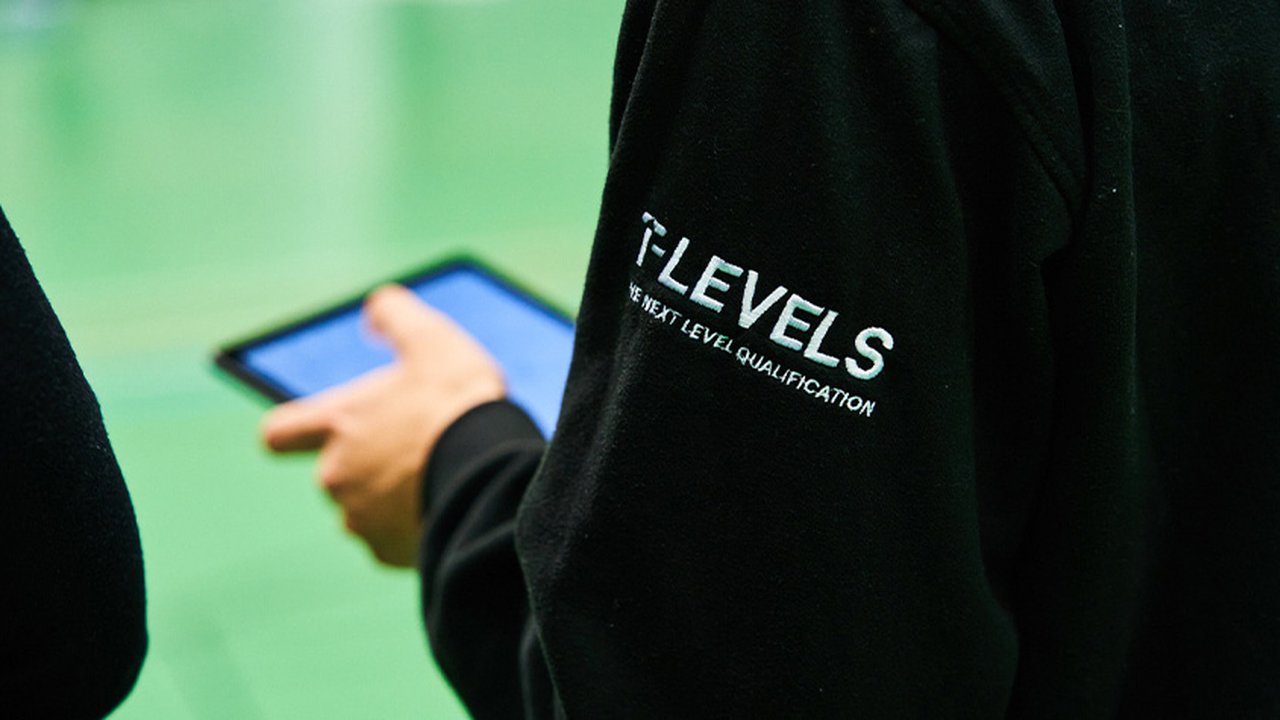 T Level students secure employment after successful industry placements
Elizabeth and Roddick, who studied Digital Production, Design and Development, are progressing to Higher Level Apprenticeships with Lloyds Banking Group.
Two T Level students from The Manchester College have both secured employment after impressing on an industry placement as part of their study programme.
T Levels are a two-year programme that provide high-quality, technical classroom learning with a 45-day industry placement, setting students on the path to employment or Higher Education.
Elizabeth Smite and Roddick Mujib both studied T Level Digital Production, Design and Development at the College's Industry Excellence Academy for Computing & Digital.
Not only have they both walked away with a Distinction, but they have both been offered Higher Level Apprenticeships with Lloyds Banking Group after impressing on their industry placements.
Elizabeth impressed the staff at Lloyds with the standard of her work and by being proactive in reaching out to different members of staff to call upon existing expertise in the team.
Loretta Kiely, Niche Lead Business Analyst at Lloyds, said: "Liz' level of work was incredibly high, she came up with new innovative ideas and was confident in her delivery. She was capable of taking it back to the users' perspective, which is so important in Design work, and she displayed very well-rounded thinking."
Speaking about her experience, Elizabeth said: "Not only have I developed my technical skills due to this experience, I also learnt a lot about the world of work. Before this I had no idea what to expect in an office environment and this has given me the insight I needed to confidently work with a real team.
"The level of support I have received from the staff at Lloyds Bank has exceeded my expectations and I have loved every minute of it. I am so grateful for the apprenticeship offer and look forward to what comes next!"
Meanwhile, Roddick was tasked with working on an SQL database, a language he wasn't used to using, but made an impression on the staff at Lloyds with his commitment to learning and confidence.
Sam McGreevy, Product Owner at Lloyds, said: "Roddick presented his design work to a group of 100 staff members and we were so impressed with his confidence in doing this – there's not many colleagues who would feel comfortable presenting to a room this big! It was an absolute pleasure having Roddick in the team. We have all really valued having him in the team, he has been a great asset!"
Roddick added: "I really enjoyed the mini staff interviews I did at the beginning of my placement as I got a chance to learn what the developers do, how they solve problems and most importantly how they collaborate with each other - this is not something I can learn in the classroom so has been really helpful.
"I have developed a lot more than just my technical skills during this placement – learning how to communicate with colleagues, receiving feedback, implementing improvements based on that feedback and presenting to colleagues has been invaluable for my confidence!"
Carol Whitworth, Assistant Principal for Industry Excellence and Business Relations at The Manchester College, said: "We are a proud champion of T Levels and committed to making them a success. Liz and Roddick are part of our first cohort of students to complete the full qualification and we couldn't be prouder of them.
"I'd like to say a huge thank you to Lloyds and all of our valued industry partners for providing students with invaluable skills and experience, that will enable them to become the next generation of industry excellence."
The College currently offer T Levels in Business Management and Finance; Construction; Digital; Education and Early Years; Engineering and Manufacturing, and Health and Healthcare Science.
Find out more about the College's T Level offer and apply today.