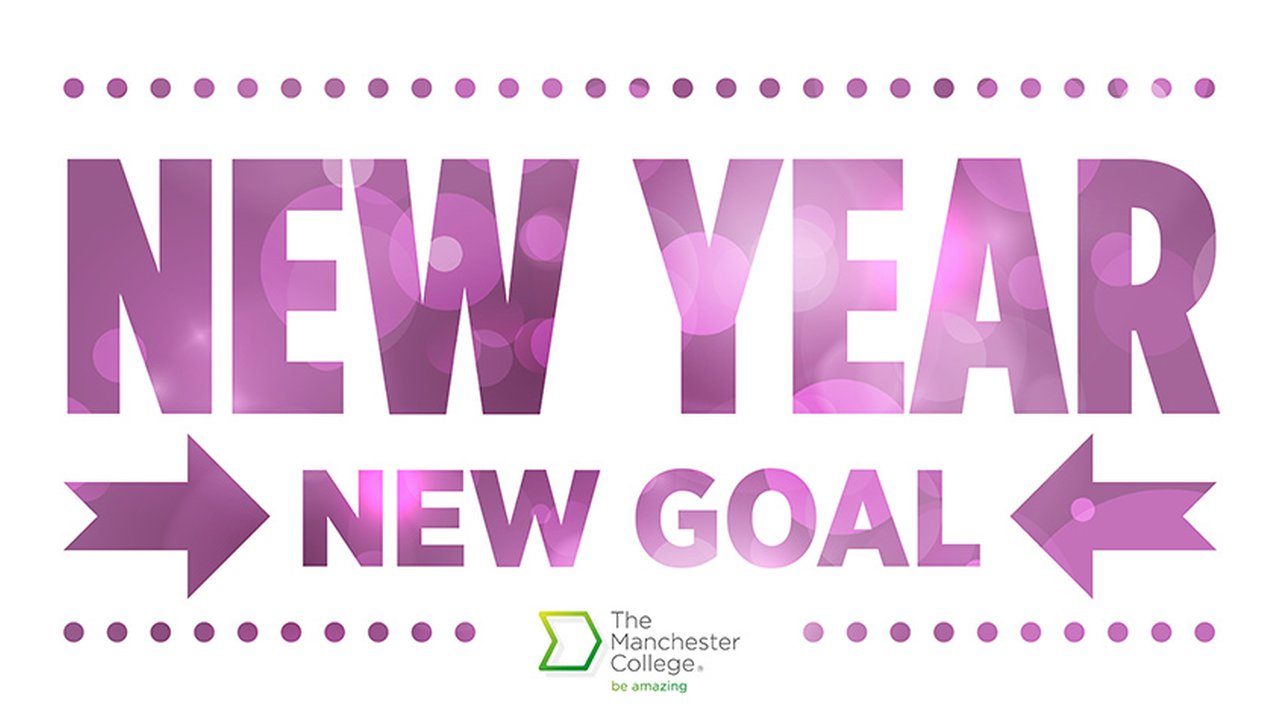 Take part in the Student Mentor challenge
Set your goals for the term and win some prizes.
Welcome to a new term at The Manchester College!
With a new year comes a new perspective and the setting of new goals and resolutions so that we can continue to push ourselves throughout the year. Over the next month, the College's Student Mentor team will be running a series of 'New Year, New Goal' challenges with the opportunity for students to win some prizes.
Every other day, starting from Monday 11 January, students will find new challenges on the College Facebook and Instagram pages that have been created to help you get back into the swing of things after the winter break.
To take part in the different challenges, all you need to do is read the individual challenge topics and email your responses, outlining your goal for the term ahead, to Amy (amyturner@tmc.ac.uk) or Bethany (beastwood@tmc.ac.uk) from the Student Mentor team!
Each email is one entry into the prize draw, which will take place at the end of January, and every student is permitted one email per challenge. However, for an extra entry, you can share your goal on social media using #tmchealthycollege.