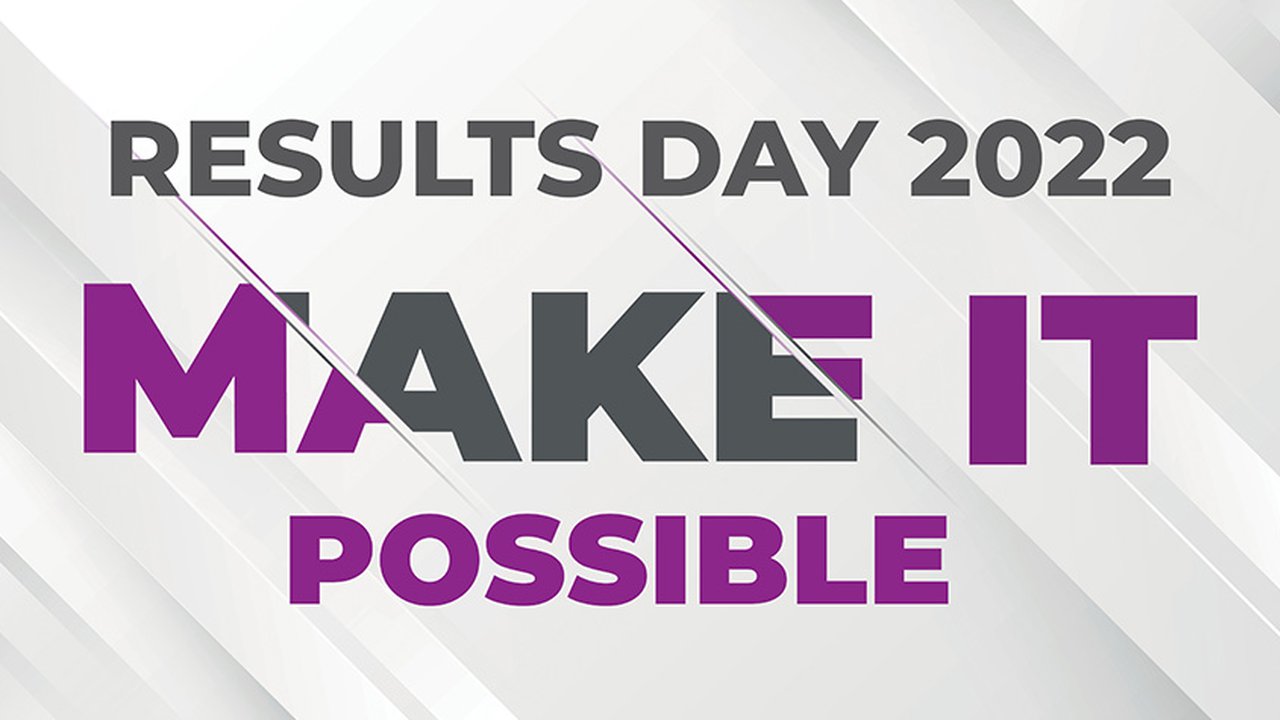 Technical success for students at The Manchester College
Technical qualifications see Level 3 students aiming high with career launching jobs and university plans.
Businesses in Greater Manchester struggling to find qualified staff now have the pick of a new talent pool as students at The Manchester College secure top grades in their Level 3 results.
Hundreds of the College's students are celebrating securing top grades in their technical qualifications, which means they have practical experience through work placements as well as theory, and enables them to hit the ground running, filling industry vacancies from day one with industry ready experience. These students will fill jobs in much needed market sectors that are struggling to recruit such as the construction industry, hospitality and care industries as well as a wide-range of other industries, boosting the local economy and supporting businesses that are struggling to fill vacancies. 
Students wanting to increase their earning power with additional study and progress onto university are also celebrating their exam successes and getting ready to start studying again this Autumn. Traditionally, over 70% of The Manchester College students go onto further study options, providing a greater skill base for the region and additional career options for students. 
95.38% of students studying technical qualifications at the College's Industry Excellence Academies and Centres of Excellence secured a pass grade in this year's examinations, with 55.69% of students achieving the top Distinction or Distinction*, compared with 50.8% last year.
This year also sees the first year of T Level students celebrating the completion of their first wave of exams, with a number of students achieving A* in their first sitting, giving them a solid foundation to progress into their second year.
Demonstrating the value of a technical qualification is Construction student Ketan Sloan, one of the College's students who has benefited from technical and employer focused courses. Ketan completed his Level 3 Construction and the Built Environment course and is due to start work with NG Bailey in September as a Project Engineering Apprentice, after impressing the employer on his work placement during his course. 
Ketan said: "I'm buzzing, I'm really looking forward to starting full time with NG Bailey and learning new skills. Having the opportunity to do work placements as part of my course was one of the main reasons I chose to study at The Manchester College. I'd recommend the College to others, especially the course. The tutors were really good and obviously the work placement was the best bit!"
Louise Logan, Strategic Social Value Manager, Engineering, at NG Bailey said: "Ketan is one of two students from The Manchester College who will be joining us from September as Project Engineer Apprentices. They'll be combining office based and site-based work, working on a variety of our sites across the North West, to help prepare them for a career as a Building Services Project Engineer.
The students initially joined us on work placement as part of the ACE Scholarship Programme and we are looking forward to welcoming them as full-time members of the team. Working in partnership with The Manchester College is a great opportunity for us to positively impact the skills our future potential workforce are gaining, as well as giving students an insight into what they can expect when they start their careers.
Progressing onto a (Hons) Animation course at Manchester Metropolitan University is Tia-Lily Gooderham who achieved a Distinction on the Motion Design and Animation in partnership with Flow Creative course at The Manchester College. This has enabled 18 year old Tia-Lily Gooderham to develop her animation and illustrative skills in preparation for university and a future career in the industry. With experience of working with the BBC on her course, she's well placed to develop her career. 
Lisa O'Loughlin, The Manchester College's Principal, said: "I am so proud of all our students and what they have achieved over the last few years. The early part of their studies was disrupted by the pandemic and they adapted to the necessary changes to teaching, and then for many this has been the first time they have sat exams. Their results are testament to their hard work, resilience and dedication, and their commitment to achieving their aspirational goals.
"The many varied routes that our students are now progressing to demonstrates the value of technical qualifications in widening opportunities and creating the foundations for students to go on to have a rewarding careers. The merits of courses that are co-developed and co-delivered by employers with work placements at the centre of them, means they are in an excellent position to take their next steps to their dream career, whether that is further study or employment."