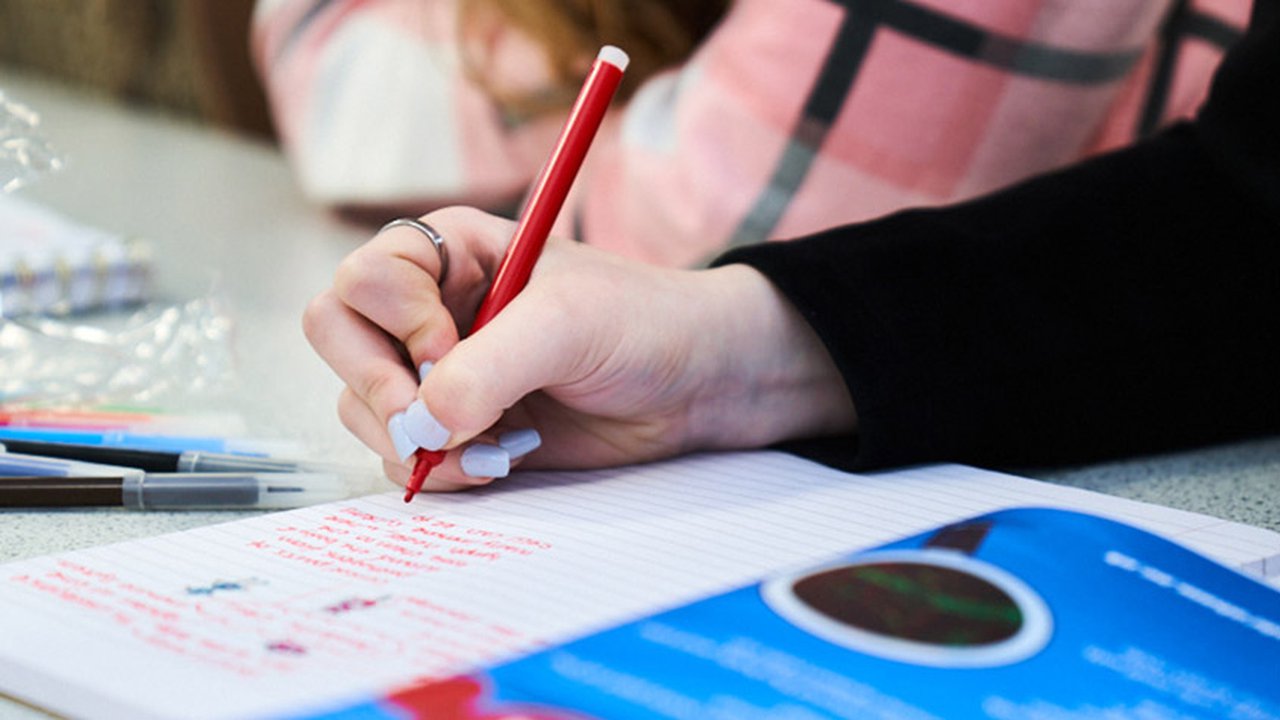 The Manchester College celebrates students' achievements
Overall GCSE pass rate for English and maths remains on a high.
The Manchester College is celebrating its students' achievements as the overall results delivered by the first cohort to take exams since 2019 got thier grades.
After two years of disruption to learning, the College is proud of its students' achievements, with 95% of students passing their English and maths GCSE.  
Lisa O'Loughlin, Principal at The Manchester College said: "We are really proud of what our students have achieved. They have overcome the challenges of the last few years, and in many cases sat exams for the very first time.
Their successes are a real testament to their hard work and dedication, which will open more doors for them in terms of career opportunities as they continue their journeys to becoming the next generation of industry excellence.
Grace O'Reilly is one student celebrating after gaining a Grade 6 in English and is looking forward to starting an Access to Higher Education Diploma in Nursing and Midwifery this September.
Grace said: "All my tutors have been fantastic and I've really enjoyed my classes. The best thing about studying at The Manchester College is that I've been able to acquire skills and qualifications that will allow me to move on, secure a better job and create opportunities for the future. I would recommend the College to other prospective students because it has allowed me to progress to the next stage of my life."
Last week's results follow the news that hundreds of the College's students secured top grades in their Level 3 technical qualifications. 95.38% of students studying technical qualifications at the College's Industry Excellence Academies and Centres of Excellence secured a pass grade in this year's examinations, with 55.69% of students achieving the top Distinction or Distinction* grades, compared with 50.8% last year.
Regardless of your background, age, experience and ability, you can find the path to success at The Manchester College. To learn more and view our hundreds of courses, visit our course finder and enrol today.