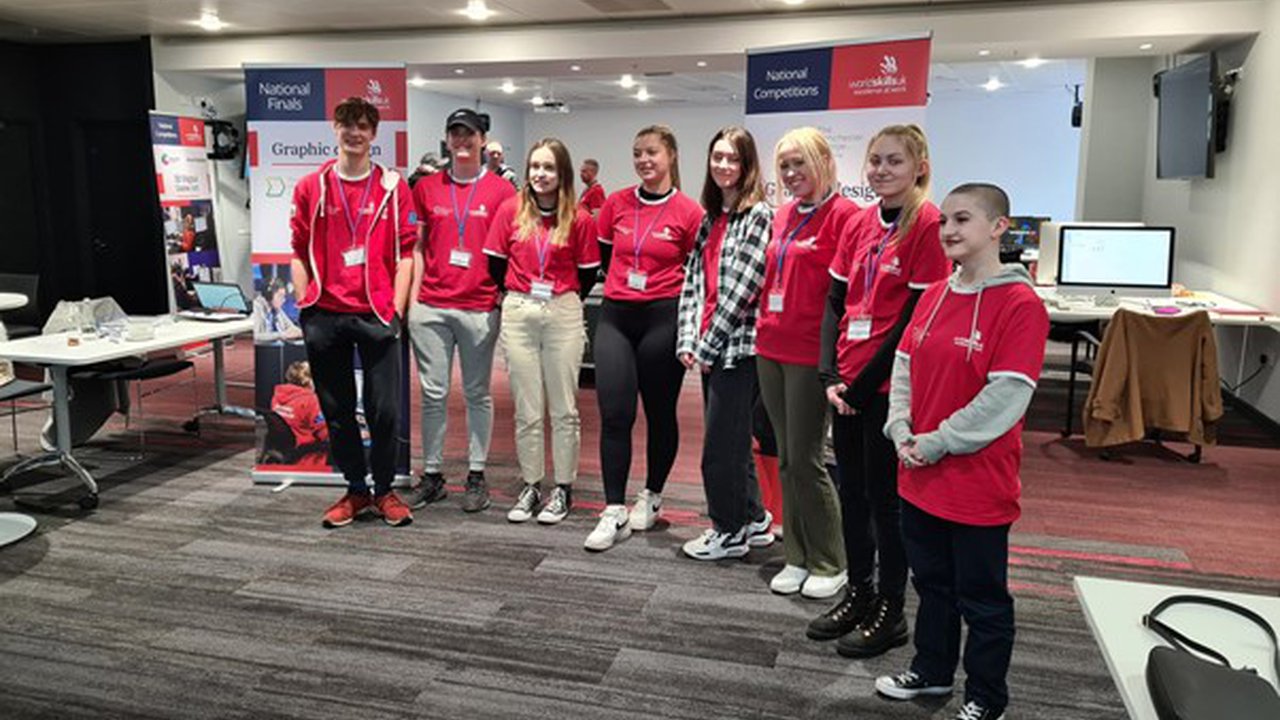 Tutor leads national competition in Graphic Design
The nationwide competition sees students from across the UK battle to be the best.  
A Creative and Digital Media tutor from The Manchester College has led a nationwide competition, witnessing students from colleges around the UK compete to showcase their skills and be the best of the best in Graphic Design.    

The Graphic Design element of the annual WorldSkills UK competition is now run by Ben Elson, newly appointed Training Manger for 3D Game Art and Tutor at The Manchester College. It allows students of all talents and skills to compete against each other in a battle to win medals. 
Skills that students needed to demonstrate included creativity, design, attention to detail and good IT skills if they want the chance of winning a medal in this competition. 
Starting out with over 100 entries, the nationwide competition took 30 students and apprentices through to the semi-final to compete across three stages. 
Students from the College's Industry Excellence Academy for Creative and Digital Media made it to the semi-finals, undergoing a seven month process of intensive training before testing their skills against the best of the best, showcasing everything they had learned.
Ben Elson, Tutor at The Manchester College and Competition Lead for WorldSkills UK said: "It is a true privilege to run this competition. The aim of these competitions is to inspire young people, whatever their background, to choose high-quality apprenticeships and technical educations as their chosen career route. 

It's an opportunity for students to showcase their skills, building confidence in their passions and interests and feeling a sense of achievement when they get credit.
"It's a unique experience and a joy to see the talent and hard work lead to being recognised as amongst the best young graphic designers in the UK. I've seen my students win medals in 3D Game Art and it's so inspiring to see. I'd like to get more students involved with competitions across the College as it is about building the culture of competing."
The Manchester College's employee partner WorldSkills UK supports young people across the country via competitions-based training, assessment, and benchmarking, ultimately testing their abilities to achieve world-class standards in the 'skills Olympics'.
Developing educators by sharing best practices, WorldSkills UK aim to deliver high-quality training and boost the UK economy and are recognised as leading the way forward for the diversity of their participants and how inclusive and supportive they are of all learners.  
Click here to find out more about the courses we offer in our Industry Excellence Academy for Creative and Digital Media.
The National WorldSkills UK Awards ceremony was presented by Skills Champion Steph McGovern during a special live programme who congratulated the winning finalists on Friday 26 November. You can watch the video by clicking the link here.