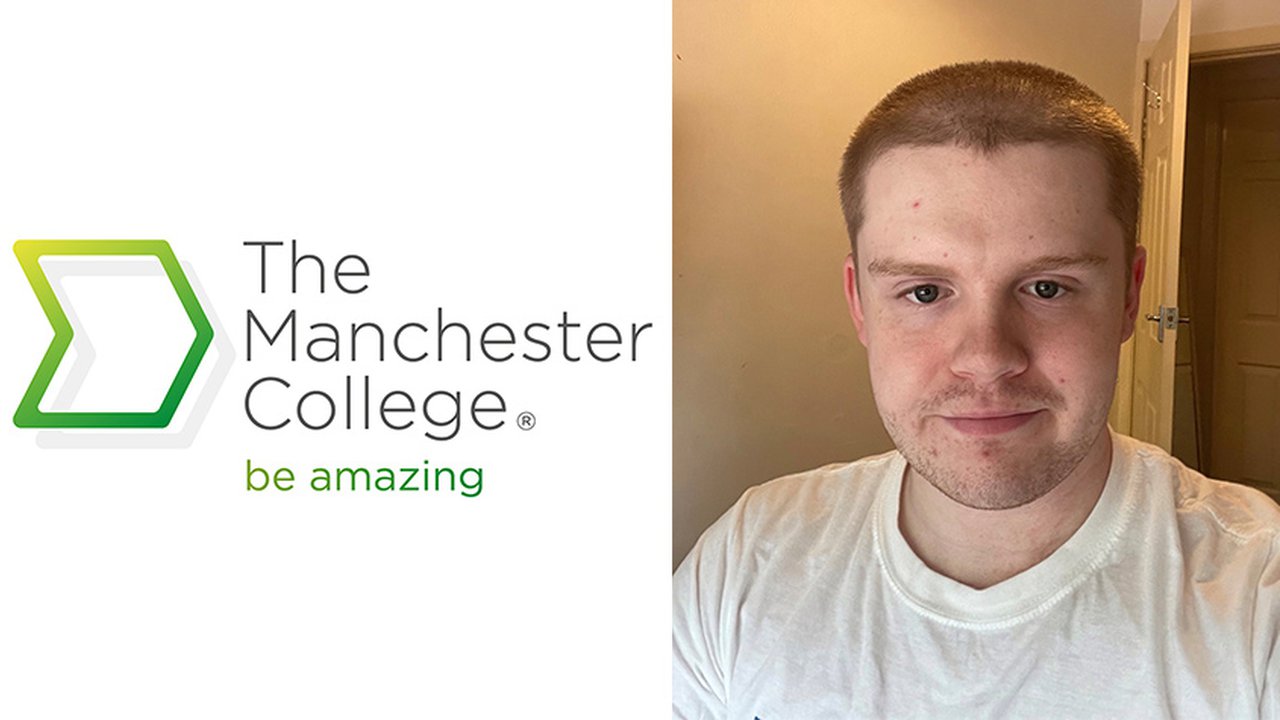 University beckons for future barrister Declan
Declan Haslam is set to soar in the legal world after securing a place at the University of Law to study Law after gaining the highest possible Grade 9 in English.
The 21-year-old took time out of education following school due to mental health issues but was keen to make the most of his return. After settling on GCSE English at The Manchester College and an Access to Law, Politics and Society course with our sister provider UCEN Manchester, Declan has a clear path to progression.
He will start a Law degree in September, then plans to study a Masters in Law before gaining experience as a solicitor or lawyer and then becoming a barrister.
He said: "After a few years of sorting myself out, I decided I wanted to do something with my life. I saw that the college would be the best way for me to do that and the college has helped me achieve the goals I have set myself. 
"I chose to study here because I was looking for a course in law that would get me back into education. The college had all the things I was looking for. I also saw how well spoken about it was, so I felt that it would be worth signing up." 
Declan admits that he was apprehensive about online learning due to the pandemic but found that he was fully supported and that his classes were enjoyable.
He said: "The teachers for my Access course were extremely helpful and Nicky, my GCSE English teacher, was so easy to talk to about any issues I had, which made me feel relaxed about studying. She also gave me ways to improve my work, which helped my standard rise to a level that it hadn't been at before.
The help she gave me throughout the year has been one of the major things that has helped me reach the high levels I have, not just in English but also my Access course, and I will take all of that with me to university.
He added: "I would recommend The Manchester College and UCEN Manchester to anyone that would like to get back into education because no one will judge you and they will be accepting of who you are as a person. You will receive all the help you need and more to achieve your goals, and the teachers are the most helpful I have ever encountered."
GCSE tutor Nicky Smith said: "It was clear from his first assessment that Declan was already talented at creative writing. He took on board every bit of feedback and put in so much effort that he improved every assessment window. He was also studying an Access to Law course alongside his GCSE so his workload was large but he still gave it everything."
To view our full range of qualifications, visit tmc.ac.uk/courses/