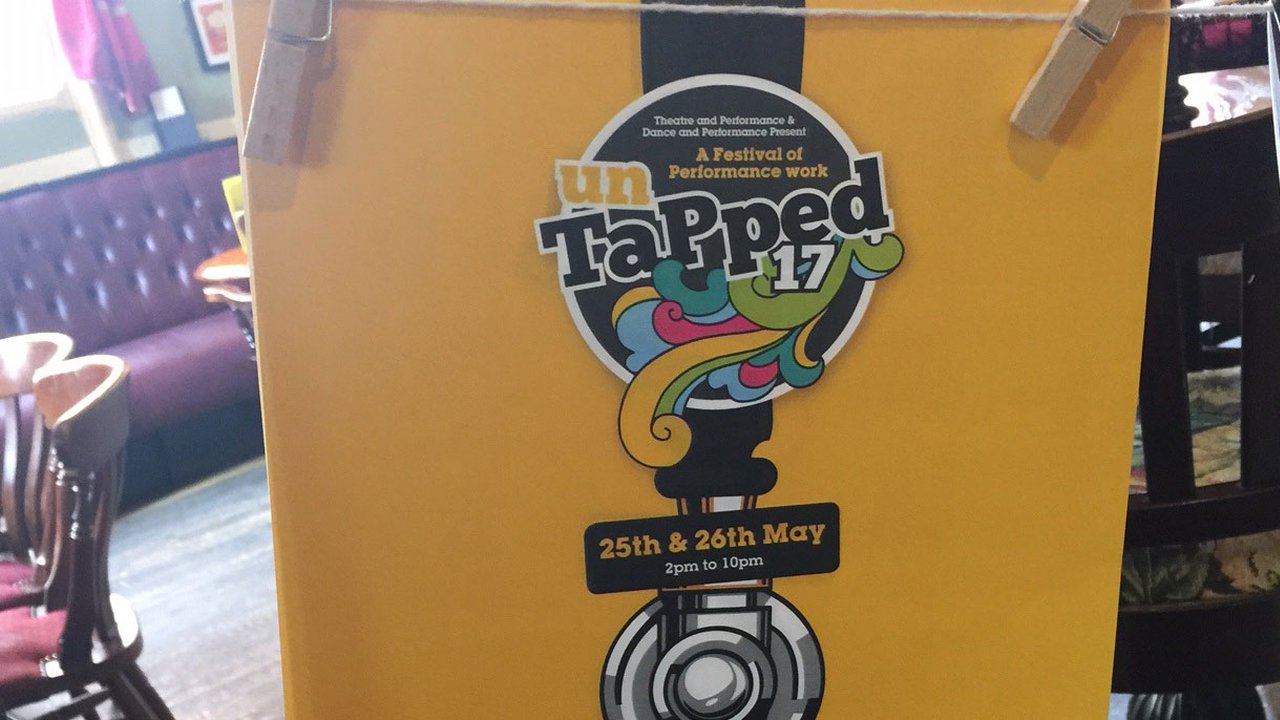 UnTaPped: A Must See Theatrical Festival
Theatre and Performance (TaP) and Dance and Performance (DaP) students organised the third annual UnTaPped micro festival at The King's Arms Pub, Salford, on Thursday 25th and Friday 26th May 2017.
The festival showcased the students creative talents, ranging from contemporary dance, devised theatre and comedy to live art, intermedial performance, bouffon clowning and even mind-reading – all performed through ensemble and solo work!
Over the course of the two days, audiences enjoyed devised performances by first, second and third year TaP and third year DaP students from our impressive performing arts department, while basking in the feel-good Manchester sunshine.