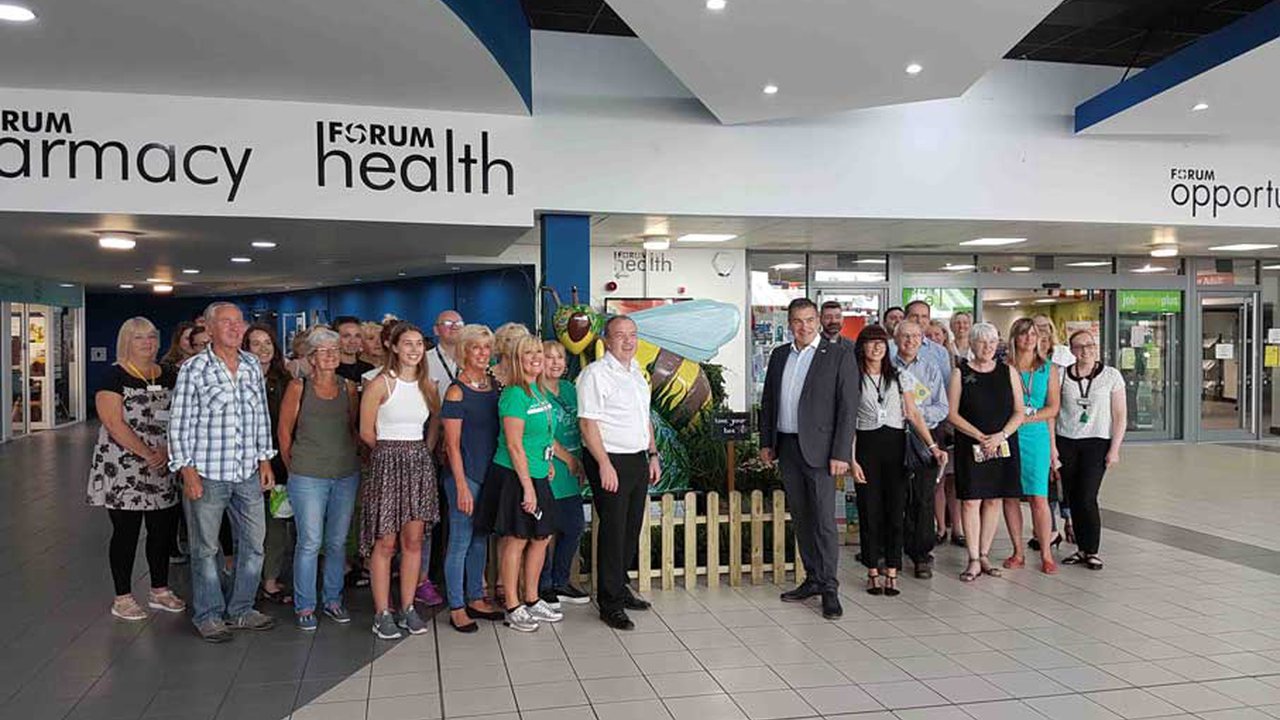 Wythenshawe Forum a hive of activity for Bee in the City Trail
The Manchester College has joined forces with neighbouring Wythenshawe organisations and community groups to bring the Bee in the City art trail to the Wythenshawe Forum
The Wythenshawe Bee, Overgrown, joins over 100 bees creating a buzz as they take up new habitats across Manchester until 23 September 2018.
The Bee was officially unveiled by Mike Kane, MP for Wythenshawe and Sale East, who has been a supporter of the project.
After reminiscing about the historical links the bee has with Manchester, Mike Kane said: "Art has amazing regenerative effects. I hope that people will wander through and visit because this is a part of the area and the city they live in."
The project to bring Overgrown to Wythenshawe has been led by local organisations, including The Manchester College, Wythenshawe Forum Trust and Real Food Wythenshawe.
Jacqueline Naraynsingh, Programme Manager at Real Food Wythenshawe, said: "We really wanted to get a Bee here so that we could be part of that bigger trail. Wythenshawe is a garden city that is 34 per cent green space, we were keeping all that in mind when we chose the bee."
 Public art specialists Wild in Art helped to create the art trail, with Manchester artists and celebrities such as Liam Gallagher decorating the large sculptures across the city. Children from ten local schools also created their own little Bees, which are also on display inside Wythenshawe Forum.
Lizzie Rose Chapman, who was the local artist responsible for painting the Wythenshawe Bee, said: "I wanted to give a sense of exploration and being in the outdoors."
There are over 100 giant bee's all over the streets of Manchester which you can track by downloading and printing the trail map, picking up a free copy in a number of city centre venues or downloading the Bee in the City app, visit the Bee in the City website for details.
If you are interested in undertaking a course with The Manchester College, visit our course finder to discover what is available.