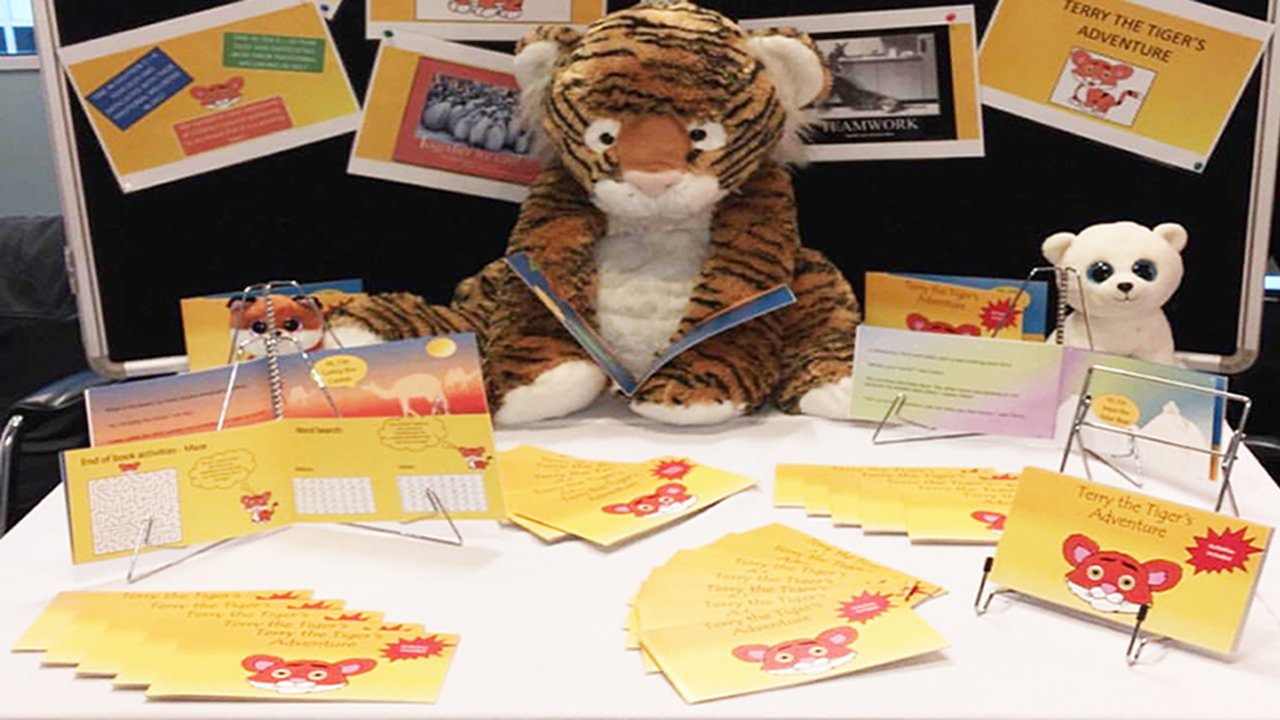 Young Enterprise students write the book on entrepreneurship
Young Enterprise students from The Manchester College made it through to the county finals of a national enterprise competition.
The students, who are currently studying Level 3 Year 1 QCF Business at Northenden, presented their self-penned and illustrated children's book, Terry the Tiger's Adventure, to a panel of industry specialists at the Young Enterprise Showcase Final. The book promotes wellbeing in younger children and celebrates being different and supporting each other.
After securing a runner-up spot in the Best Company of the Year category, the students booked themselves a place to compete in the Young Enterprise County Final in Oldham on Thursday 28 March.
As part of the project, the students hosted their own stall within the Trafford Centre shopping centre, selling 20 copies of their book to shoppers.
The team will continue to trade around The Manchester College campuses, giving students and colleagues the opportunity to purchase a copy for themselves.
Sarah Hardie, The Manchester College Centre Lead for the Young Enterprise Company Programme, said: "The County Final was a wonderful opportunity for the students involved to get some richly deserved recognition for all their hard work, entrepreneurial spirit and teamwork in the production and sale of a product from scratch.
I have thoroughly enjoyed working closely with the Young Enterprise students this year and they have truly developed their entrepreneurial spirit through the programme. I couldn't be more proud of their success.
Find out more about Youth, Community, Work and Skills at The Manchester College.