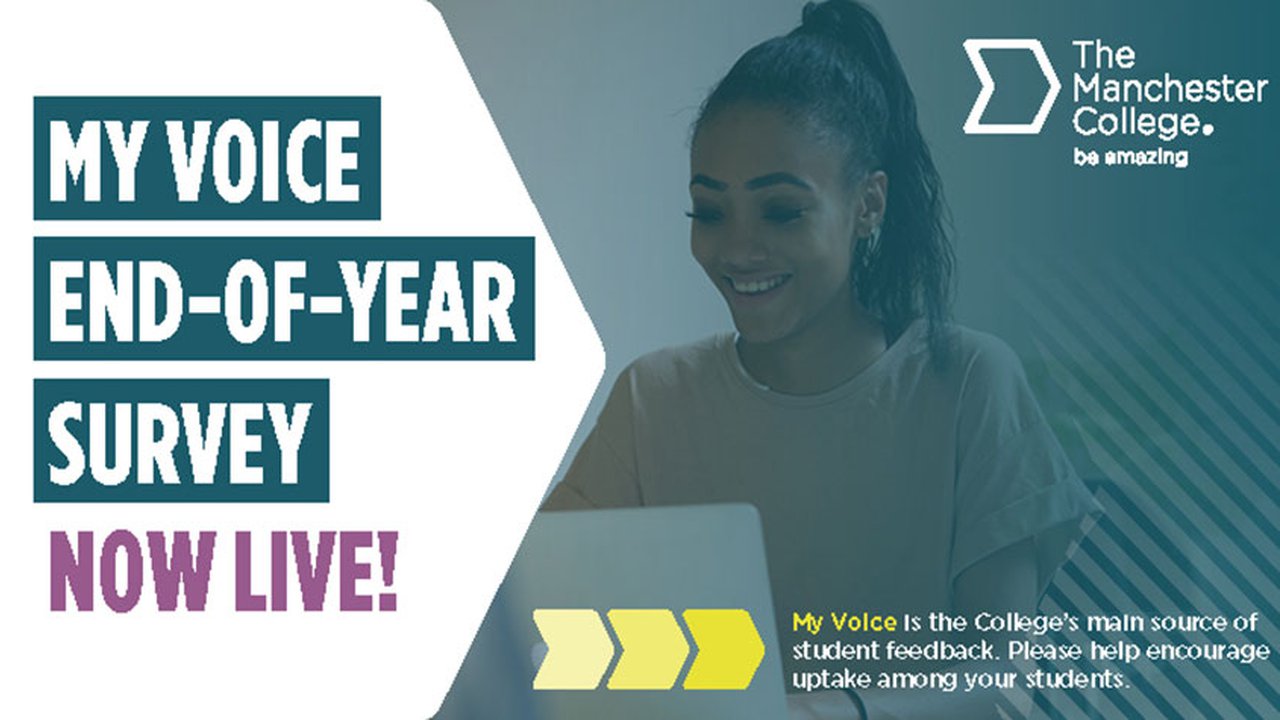 Your student survey, My Voice is live!
We want to know what you think of your quality of learning
Your student satisfaction survey, 'My Voice' is now available to complete on My Day.
We know that things are challenging right now but we don't want to let that compromise your ambitions. From online resources to complete access to our remote Student Support teams, we have everything in place to help you continue your journey to amazing online.
In light of this, we want to know how your keeping. Your opinion is important to us and your participation in the survey will help us to continually improve the standard of learning for you and future students.
Please complete the following survey by Friday 29 May.
The College has also sent each student an email including a QR code and a direct link. To take part simply open the camera on any smartphone, tablet or device and hover it over the QR code shown in your student emails.
Alternatively, log on to My Day online, or via the FREE My Day app, and follow the link provided. The survey consists of 18 questions created by your very own Support Team; is quick, easy and requires no additional personal information.
For any further information or assistance completing the survey, please ask your tutor or support team for help.
For continues support while you complete your studies from home, please visit our Support page.