16-18 ESOL/EAL Study Programme
Course Details
---
Qualification

Subject Area

ESOL, English & Maths

Level

Not Applicable

Age Group

16 - 18
Locations

Harpurhey Campus
(Full Time - 1 year)

Shena Simon Campus
(Full Time - 1 year)

Leaflet Code

L16575
Course Gallery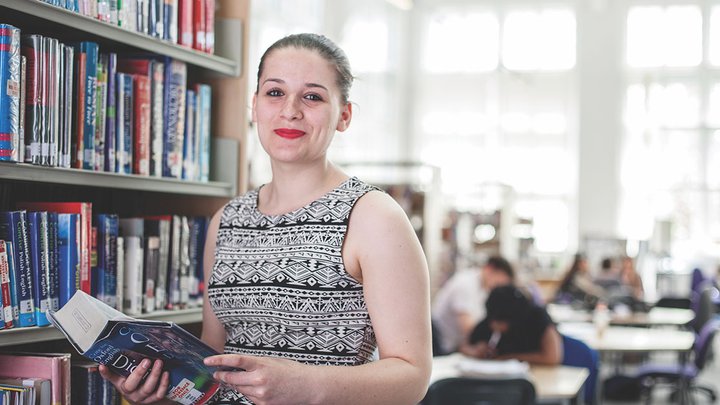 Are you 16 – 18 years old? Do you speak English as a second language? If you said yes, then this course is for you!
English is spoken and used every day in the business world, in top films, books and music and all across the internet. This course will help you:
- Improve your English – reading, writing and speaking
- Practice English in subjects like Science, Technology, Engineering, and Art
- Learn useful skills in Maths, technology and communication
All the English and other skills you learn on this course will help with other courses you take at The Manchester College and make sure you can get a good job in the future!
Please Click Here to view the specific entry requirements for our 16-18 Study Programmes.
Work Experience is a vital part of the course and you will be supported in finding a work placement relevant to your study.

You will be assessed regularly through progress reviews on all the subjects of the ESOL study programme. These assessments can be project based, digital, paperbased or oral.
Learners are assessed on the completion of assignments and progress are tracked on all independent learning tasks.

When you have finished this course, you will have really improved your English reading, writing and speaking and have learnt lots of skills that will help you get a good job in the future.
We can help you plan what job you would like to have. You will also have the English skills needed to study other exciting courses at The Manchester College, including GCSEs in English and Maths!
Careers page
You don't have to pay for this course if you're 16-18 years old.
We can also help you afford other costs you might have to pay around this course at The Manchester College. Our fees, finance and funding page has lots of information, and our helpful team can answer any questions for you.
Fees, finance and funding page
Our course enquiries team is on-hand to answer any questions you might have about this qualification, the application process, enrolment, or anything else about life at The Manchester College.
Make an enquiry
Get Started...
Use our online form to complete your application.
Remember: you can start now, and save it for completing later.
ESOL, English & Maths
As the building blocks of almost every single business, English and Maths are those essential life skills that will help you through life, whatever career path you choose to follow.