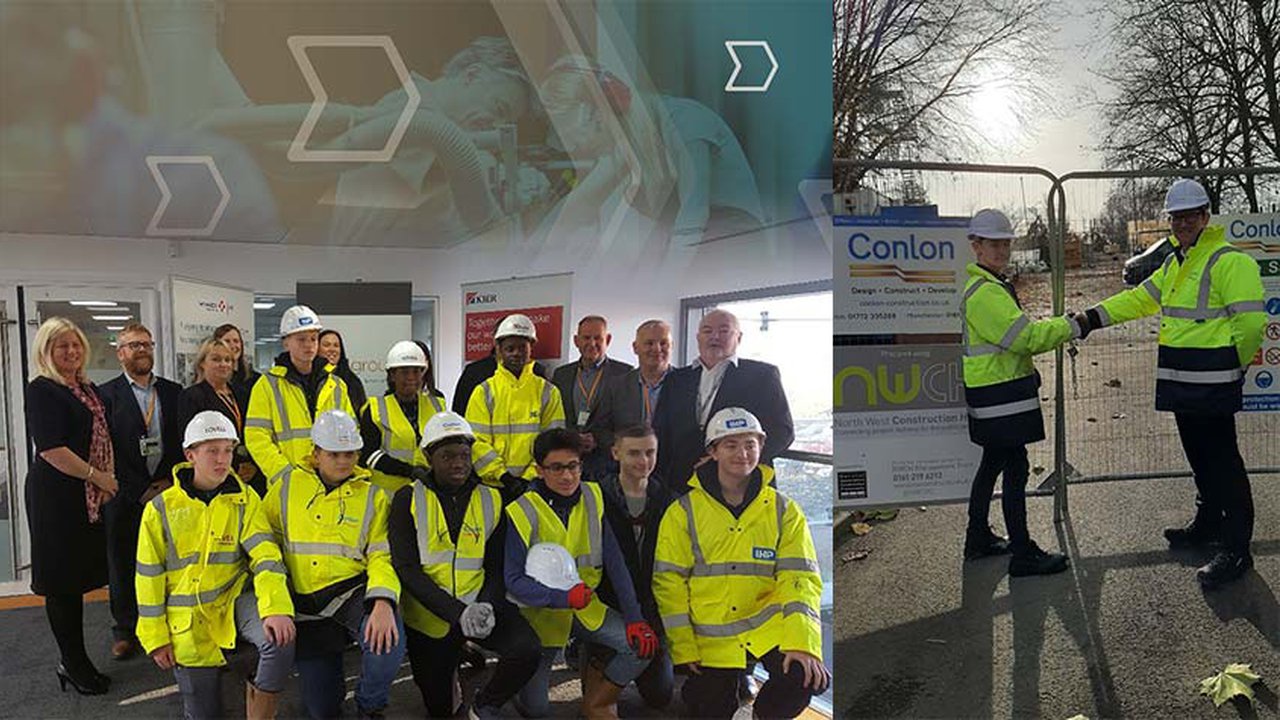 Building a Career in Construction: How to stand out from the rest
The only way is up if you choose a career in construction - as Manchester's ever-evolving skyline reflects.
This is an industry with constant opportunities for progression, meaning there's no limit to what you can earn as you develop your skills within the sector. There are a huge variety of roles on offer – from admin assistant to project manager, from electrician to site manager. 
According to October 2019 figures*, the average construction salary in the UK is £43,946 per annum, ranging from £18,000 per year for an Administrator to £110,000 per year for a Senior Construction Manager.
One of the most varied roles is that of Site Manager, where no two days are the same. This is a great career to aim for – you will need a few years of practical experience under your belt and be ready to develop your leadership skills. You will also need an eye for detail to make sure projects are carried out to the highest standards. In this role you can expect to earn an average salary of £50,000**.
So how can you stand out from other candidates? 
There are many different routes into the industry, so you will be able to find one to suit you and your preferred method of learning, ideally combining a vocational qualification with quality work experience on site. Our partner employers tell us there is a skills shortage at Levels 3, 4 and 5, so if you aim to progress up through these tiers, you'll be highly employable and always in work; just look at the number of Construction projects in your neighbourhood alone, not to mention in our city centre.
Stand out from the rest by getting plenty of quality work experience. Have a positive attitude to trying out new things and be helpful and pro-active on site. Be the student that the company wants to hire! 
A great way to get ahead is through the Manchester College's unique Architectural and Construction Engineering Scholarship where students get to experience 90 days working on some of the most exciting developments in Manchester, fully mentored by some of the biggest names in the industry - Bardsley, Conlon, Kier, Lovell, Vinci and Wates -  who have co-designed the course to ensure it reflects current practice in the sector. 
One student said: "The Scholarship programme creates opportunities that you wouldn't get elsewhere".
Another commented:
The programme has opened my eyes to the smaller details in construction. I know that it will open a lot of doors for me, moving forward.
Apply now for the scholarship or find out more about our wide range of Construction and Engineering courses.
If you need support identifying the right construction career path for you, speak to your tutor or visit your campus Careers Hub to speak to a Careers Advisor. You can also email your questions to careers&welfare@tmc.ac.uk
*Source: Linear Recruitment
** Source: Randstad