Do you want to make your mark on Manchester or even the world? With a career in construction or engineering, you'll be able to see the results of your work for years to come.
One look at the number of cranes dotted across the Manchester skyline will tell you that the construction sector is booming in this city. There's huge demand for highly skilled tradespeople, from architects to joiners and plumbers, and no better place to learn your new trade than at The Manchester College.
We'll give you access to everything you need to master the in-demand skills that employers are looking for. You'll be learning in one of the most technically advanced Construction and Engineering training centres in the North West.
Our Construction and Engineering team worked with the BBC's 'DIY SOS Big Build' to create a veterans' village in East Manchester, and we're also an academic partner to the Society of Operations Engineers (SOE).
Plus, The Manchester College is one of the only education providers in the whole of England that works directly with the fire sprinkler industry, to ensure students get the exact skills that the sector needs. If you want to work alongside colleagues in a challenging, practical environment, a career in construction could be just what you're looking for. And the first step is easy – choose your course.
Apply Now
Can you reach your potential in Construction and Engineering? You can with us!
Make it possible today, view our range of Construction and Engineering courses and enrol to study at the No.1 Further Education College in Greater Manchester for achievement*.
Our Construction & Engineering Courses
If you're 16-18 and you've obtained the necessary entry requirements, you'll be able to join our Industry Excellence Academy from Construction and Engineering and study one of our new T Levels in Construction.
These industry focused qualifications are worth the equivalent of three A Levels and have been designed in collaboration with our industry partners Balfour Beatty, Bowmer and Kirkland, Caddick Construction, Equans, Lovell Homes, Mace, Morgan Sindall Group, NG Bailey, Vinci Construction UK and Willmott Dixon, and provide a minimum 45-day industry placement.
If you'd like to progress onto a T Level but don't currently have the entry requirements then you'll still be able to do this by first choosing to study one of our Level 2 T Level Transition programmes.
Alternatively, you'll join our Centre of Excellence for Construction and Engineering when you enrol on any of our qualifications from Level 1 through to Level 3, studying trades such as Bricklaying, Construction Skills, Carpentry and Joinery, Plumbing and much more.
Construction & Engineering Career Paths
There are so many career paths you can take in the construction sector. Whichever path you're thinking of taking, we can help you to get started on your journey with a relevant course.
Bricklaying
As a bricklayer, you'd be able to see the results of your hard work for the rest of your life. Our brickwork courses will teach you everything you need to know, from the craft itself to estimating costs and working in a safe, professional manner to an accepted code of practice. You'll also be gaining valuable work experience.
Construction
If you're not sure which trade is right for you, the following courses can help you to build skills in a wide range of areas. You'll explore bricklaying, carpentry and joinery, plastering, painting and decorating and plumbing. You'll also gain a greater understanding of what it's like to work in the industry, and learn more about how to behave in the workplace, including keeping yourself and others safe on a building site.
You can use these courses to help you decide which trade to specialise in, or as a route to setting up your own maintenance or home improvements company.
Carpentry and Joinery
Are you considering a career as a carpenter or joiner? If you want to learn the essential skills required by the construction industry, and earn a widely-recognised qualification, then these are the courses for you.
Once you graduate, you could find yourself working on everything from staircases to timber frame buildings. So you'll need to learn a wide range of essential skills during your time with us, including how to carry out first fix flooring, roofing, frames, partitions and stairs. You'll also explore carpentry maintenance and second fixing operations, as well as learning how to set up and operate a circular saw.
Electrical Installation
Are you fascinated by how electrical systems work? If so, do you want a career building and maintaining electrical installations in machines or structures? These courses can get you started on your journey.
As you progress through the levels, you'll explore a wide range of areas within electrotechnical technology.
You'll be learning the principles of electrical science, as well as getting hands-on practical experience with electrical installations technology. You'll also discover more about what life would be like out in the workplace, and what would be expected of you, including how to keep yourself and team mates safe.
By the time you reach the Level 3 course, you'll have the basic skills and experience you need to progress into the workplace.
Engineering
If you're interested in a career in engineering, these courses are the perfect place to start.
On the Level 2 course, you'll explore the engineered world, and will cover several areas in greater detail, including mathematics for engineering, health and safety, and engineering materials. You'll also choose other units based on your own interests.
Painting and Decorating
As a painter and decorator, you'd be transforming homes for a living.
Our vocational painting and decorating qualification will give you the chance to build your skills through hands-on, practical sessions. You'll learn everything from preparing surfaces and applying paint by brush and roller, to erecting and dismantling access equipment and working platforms. You'll also explore specialist decorative finishes and a wide range of other topics.
These qualifications are widely recognised in the construction industry, so will set you on the path to a rewarding career.
Plastering
Skilled plasterers are always in demand, and these courses will give you the skills and qualifications to set yourself up in business.
As well as learning how to apply plastering materials to interiors, and fix dry linings and plasterboards, you'll explore the other key things you need to know if you're to work as a plasterer. These include keeping yourself, and others, safe.
As you progress through the courses, you'll expand your knowledge in a number of different areas, and have the opportunity to focus on either solid or fibrous plastering. By the time you finish at The Manchester College, you'll have laid the groundwork for a successful career.
Our Tutors
We believe that students generally learn best from tutors who have real-life experience of their subject. So you'll find that most of your tutors will have worked in the construction industry for several years before joining The Manchester College.
Get to know some of our tutors:
Ayub Moosa - Assistant Principal
Ayub took over as Assistant Principal for Automotive, Construction, Engineering and Logistics in April 2022 having previously been Head of Automotive and Logistics. He has 12 years' management experience in the automotive industry and has a particular interest in helping students (whatever their age) to find a job they love in their chosen sector.

With this aim in mind, he makes sure that our courses meet the requirements of local and national employers. He works closely with companies to identify skills gaps, which our courses can then fill.
Chris Mayoh - Head of Department
Chris took over as the Head of Engineering in October 2022 having previously been in a similar role at a different college.
Chris has over 10 years of experience in the engineering sector and further education sector. He enjoys supporting students to achieve their potential at all levels and has a particular interest in supporting students onto positive destinations such as higher education, apprenticeships of full time employment.
Chris enjoys working with local employers to ensure that the curriculum offering at the College meets their needs to fill the skills gap within the sector.
Gary Latham - Engineering Tutor
Gary started his career as an Electrical Engineering apprentice at 16 for a Swiss printing company, that specialise in metalising machinery manufacture, maintenance and testing/commissioning across the globe.
He then went on to higher education, completing his HNC and spending years within the industry working at different companies in the food and printing industry.
Gary particularly enjoys seeing the progression of learners from when they start with us at the college, to obtaining employment or higher educational studies.
He is also driving the T Level programmes to ensure the best curriculum is set up for the learners and their futures within the industry.
Warren Cousins - Electrical Installation Tutor
Warren has worked for over 30 years in the electrotechnical industry as an Electrical Tutor, Associate Electrical Engineer and Electrical Installer. He was worked both locally and internationally in various countries such as; Bermuda, United States, Panama and Jamaica.
The electrotechnical industry became his passion from early secondary school education. Warren went on to pursue his dream by completing a diploma in Electrical Technology, followed by Bachelor of Education degree in Electrical Technology.
Warren has spent the last 15 years teaching Electrical Installation to students of all ages, from school leavers to adult learners. He is passionate about planning and delivering high quality, learner-focused education in secure and friendly environment to enable learners to fulfil their full potential.
Our Location and Facilities
When you enrol on one of our Construction and Engineering courses at our Openshaw or Wythenshawe campuses you'll benefit from some of the most technologically advanced training centres in the North West.
You'll be learning in simulated working environments with brand new, industry standard equipment at our newly developed Openshaw campus in East Manchester. We have 25 specialist construction workshops, including bespoke areas for scaffolding, refrigeration, and fire sprinkler installation.
You can also study a number of courses at our Wythenshawe campus where we have a wide range of high-quality facilities that will enable you to gain all the skills you will require for a future career.
19+ adult Construction and Engineering courses starting in 2024
Balance your studies with your existing work and commitments with a short course or part-time course in construction specialisms that will help you develop the skills you need to progress in your career.
Go further with our Centre of Excellence for Adult Education and study a 19+ adult course starting in 2024! 
Browse our wide range of courses and apply today.

Gain the blueprint you need to progress your career
Explore our courses in Construction.
Top Careers Opportunities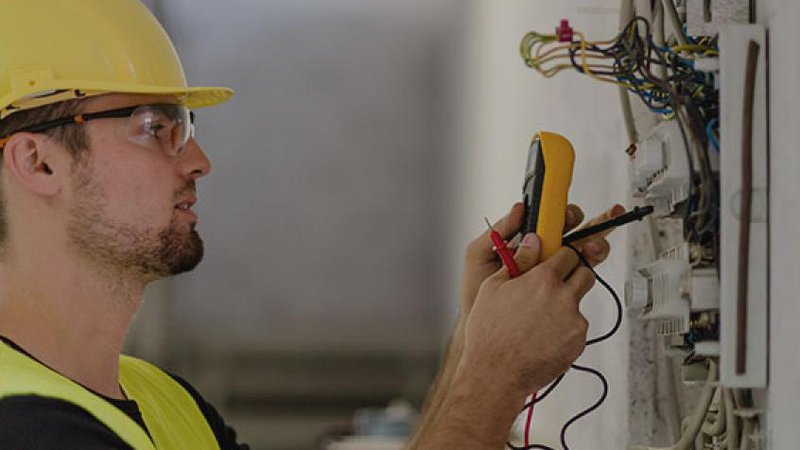 Electricians & electrical fitters
Average Salary £34,840
Plasterers
Average Salary £31,200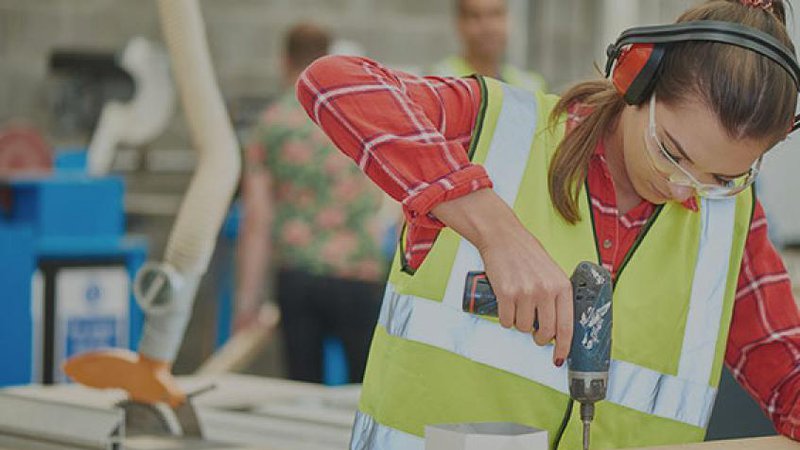 Carpenters and joiners
Average Salary £27,560
Elementary construction occupations
Average Salary £24,960

I had been wanting to go to college for a while to change my career, but I didn't think it would fit in with my other commitments. Surprisingly it has, because the College has been so supportive and now I get to follow my dreams.
Saraya Cowan • Construction and Engineering Student

In one of The Manchester College's 19 Centres of Excellence you'll develop the skills and gain the qualifications that you need to take the next steps towards your dream career.
Learn more

In our unique Industry Excellence Academy you'll benefit from a programme of study that has been co-developed, and is co-delivered, with one of our industry partners.
Learn more