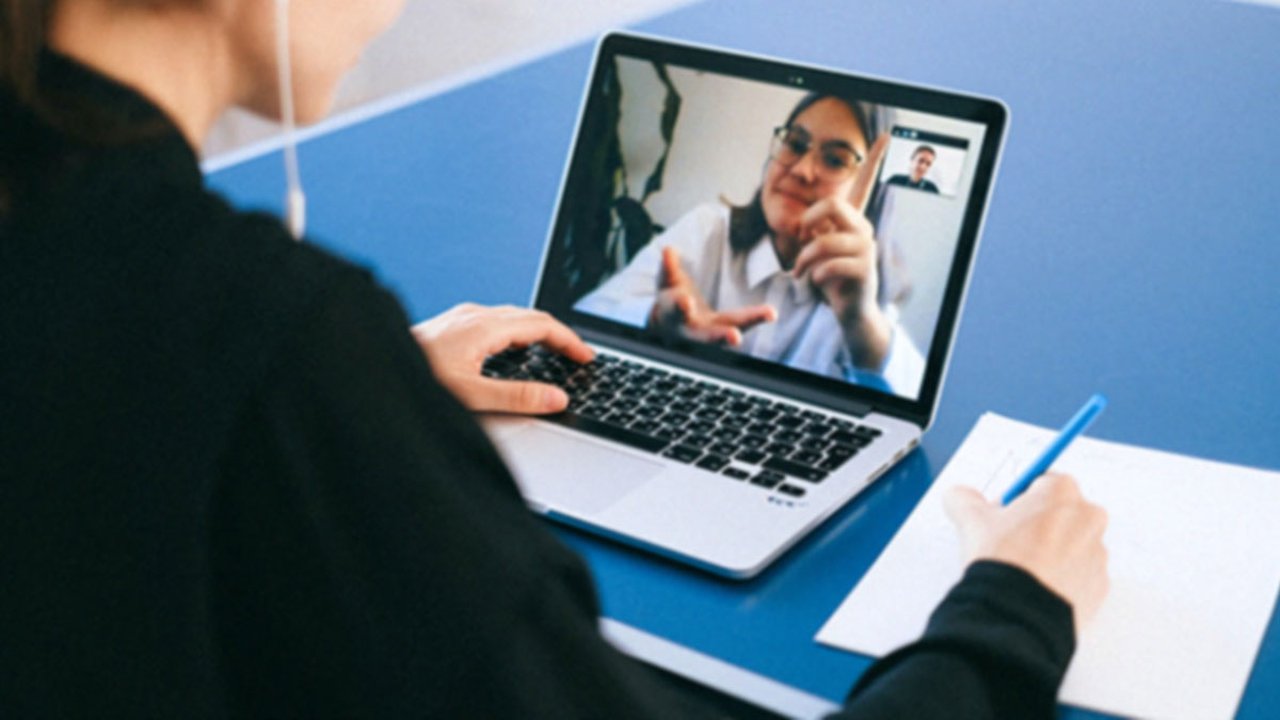 Practical Tips for Preparing for a Video Interview
It's that time of year where students have submitted their UCAS applications and are starting to ponder their next steps, whether that be applying for apprenticeships or jobs, or continuing their journey in education.
Some universities and employers will interview applicants as part of their application process, and something that has become more prominent during 2020 is the use of online video interviews. 
So, the big question is: Does that mean there's any difference to how you should prepare for an interview?
Here are some of my top tips on how to prepare for a video interview:
1. Find out what the format of the interview will be
You need to find out whether the interview will be live or recorded. Some universities or employers may ask you to record your answers to a set of questions that are presented on the screen. There may be a time limit attached to each question. This can be difficult, as there is no interaction with an interviewer, so it can feel quite impersonal.
Other universities and employers may prefer to do a live interview. This is similar to a face-to-face one, in that you will be interacting with another person, which may make it feel a little more natural. They can be done via Skype, Teams, Zoom and co., so it's important to find out the format beforehand so that you can prepare yourself appropriately.
2. Location, location, location
It's important to consider where you will be for the interview, and what is around you. You need to make sure you have a good connection. If you can plug into a router this can make the connection a lot stronger than simply being on WIFI. 
Be aware of your surroundings. You want to look professional, so making sure you are aware of what is in your background is important. Have something quite neutral or plain where possible. You also need to be aware of your lighting. Don't sit in front of a window, as it will cast you in a shadow making it difficult for an interviewer to see you. Have good natural light where possible.
Finally, you need to be somewhere quiet, where you won't have any distractions. Perhaps you could arrange a room at college for your interview, or if you're at home speak to other family members, so they know not to interrupt you before and during your interview.
3. Practise with a mock interview
A mock interview is a great way to practise your skills. This can easily be organised to take place online so you can practise your interview skills and make sure the technical elements work. You can test your camera, connection, lighting and location. 
Ask a friend, mentor or and adviser from the Careers & Welfare team to do a mock interview with you. It needs to be someone you can rely on to get constructive feedback, as this will help you to improve your interview skills before the day. 
If you know the interview will be recorded, then practise recording yourself answering some standard questions that could be asked. This way you can watch yourself back to see how you perform on camera. The more you practise, the easier it will become and you'll start to be more natural.
4. Other considerations
Dress appropriately. Even though you may be at home, you need to make sure you dress the same as you would for a face-to-face interview. Consider what you wear and try to avoid busy patterns, so that you look appropriate for the camera as well. 
Use positive body language and remember to smile. Make sure you are not slouching and are sitting with good posture. Maintain good eye contact with the interviewers and show your enthusiasm. When setting up your camera, make sure you are framed correctly so they can see you clearly - there shouldn't be too much of the background on show. If it's a recorded interview, practise using positive body language, maintaining eye contact with the camera and smiling. Treat it as though there is someone at the other end, as this will help you to be more natural.
Research the organisation and the role. As you should with any interview, make sure you do some research into the organisation and the role you are applying for. Having this background knowledge, and being able to work this into your interview will demonstrate that you are determined, proactive and are taking this seriously. It shows you have an interest in the organisation you are applying to.
It may be helpful to have notes just off-screen to prompt you. These could be short phrases or key words that you want to work into your answers. The interviewer won't be able to see anything you have just off screen. However, be careful with this: glancing at your notes too much means you'll lose good eye contact. Also, having too many notes could confuse and distract you and if you are reading them, it will come across to the interviewer as unnatural and rehearsed.
To find out more and get help with interview skills, contact the Careers & Welfare team to book an appointment. We will be able to organise a mock interview with you online, whether you're preparing for a job interview, or an interview with a university. Contact us at careers&welfare@tmc.ac.uk for advice, or through our Twitter @CareersTMC or our Linked In page Careers TMC. Even during lockdown, we're here to help!