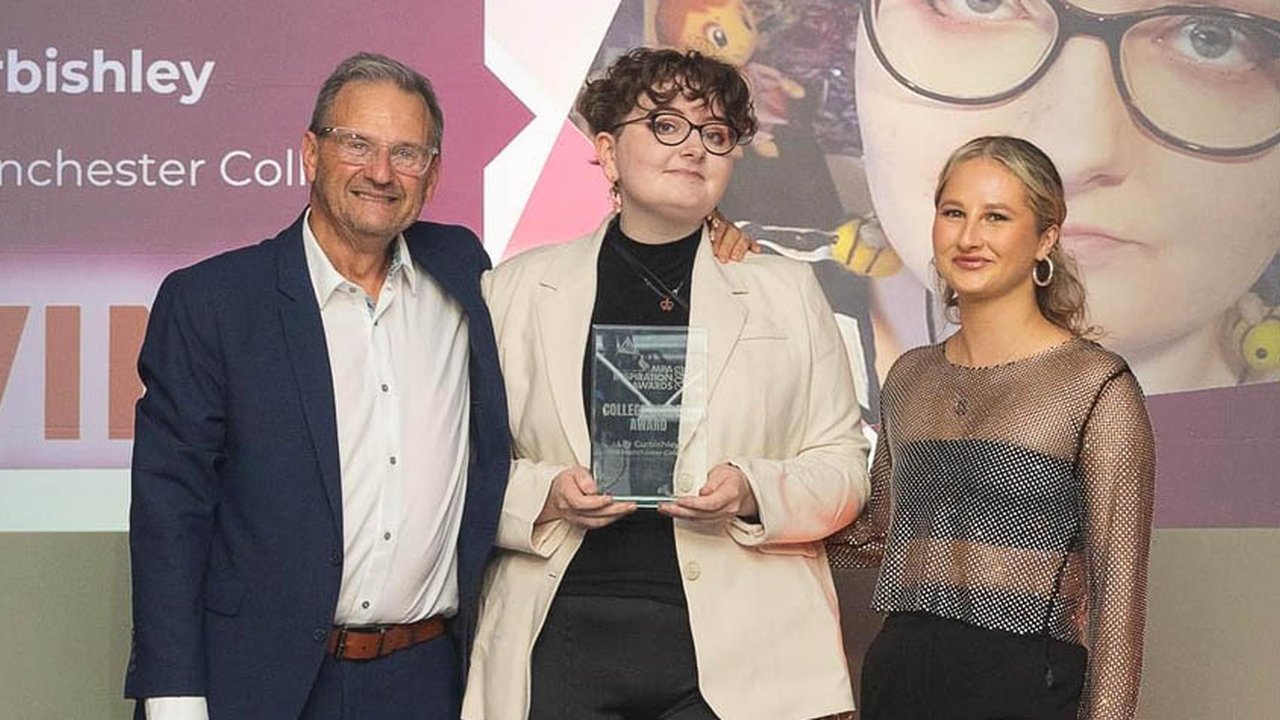 Animation student wins Manchester Publicity Association Award
The Manchester College's Lily Curbishley has won the Manchester Publicity Association's first-ever College Student with fellow student Ray Effendi also being highly commended. 
Reacting to the win, Lily, who is in her second year the Motion Design and Animation in Partnership with Flow course at the College's Industry Excellence Academy said:
"I'm amazed. I've had difficulties which could have affected my work, but I've constantly had support to help develop my skills. I feel I could work in the industry someday, which isn't something that I've had confidence in before."
Creative Media Tutor Katy Rushton encouraged Lily to nominate herself. Katy commented: "Lily is creative, motivated, and incredibly resilient and has embraced wider opportunities. For example, she has produced animations for Starling, an arts-based charity for neurodivergent young people. She has also undertaken an industry placement with Kilogramme Animation and received glowing feedback from the award-winning studio."
The runner-up, Ray, was nominated during the second year of studying for a Diploma in Creative Media Production and Technology with a specialism in Animation. Katy also encouraged Ray's nomination and spoke highly of her naturally inquisitive mind and first-rate artistic ability.
Katy added: "On behalf of everyone at our College, I would like to congratulate Lily and Ray!"
The Manchester Publicity Association Awards celebrate the incredible talent across Manchester and hopes to inspire future talent, innovation, and creativity.
You can find out more about our Creative and Digital Media courses and apply today.