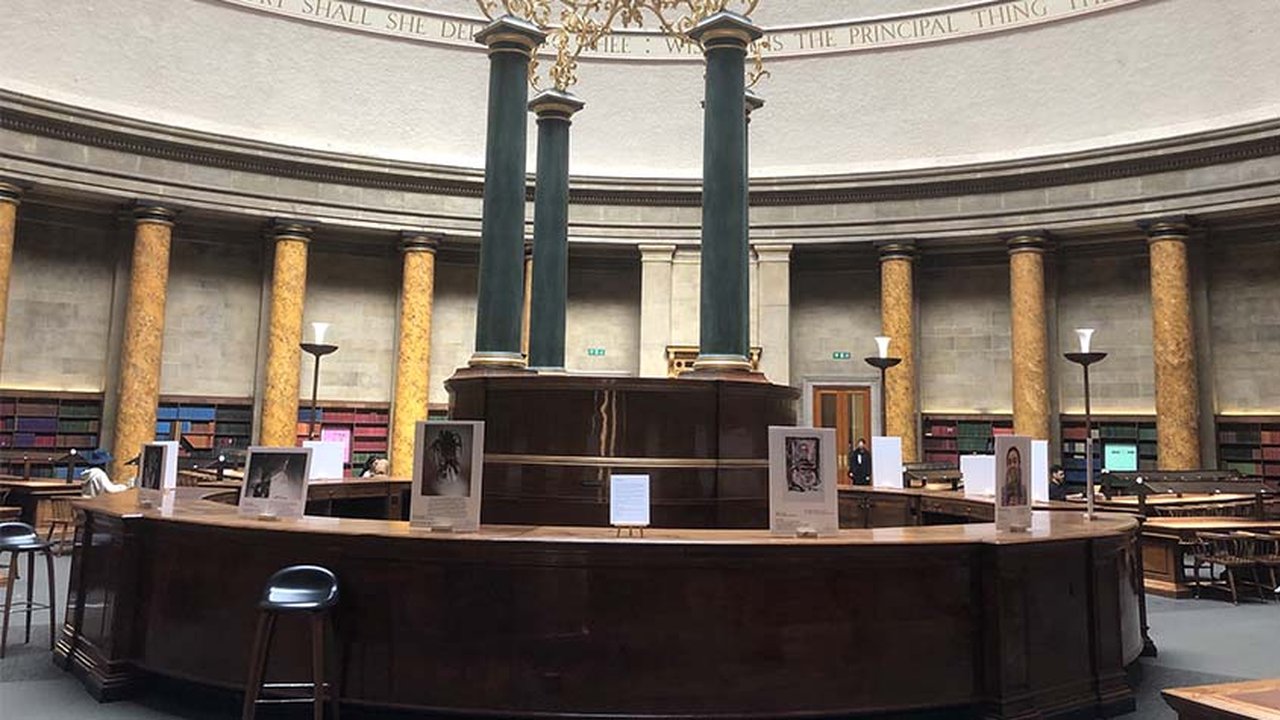 Art & Design students display work at Manchester Central Library
Art and Design students at The Manchester College have had their work displayed at the iconic Manchester Central Library throughout the summer.
The students, who are studying on our Foundation Studies in Art and Design Diploma course, each developed a body of work inspired by a book from the library. 
Produced in traditional messy art school rooms at City Campus Manchester, where students become inspired and have tested the possibilities of ideas, research and practical production, the works on show are an insight into their personal research and subject matter.
Their work has been on display in the library's Wolfson Reading Room since July to coincide with the Manchester International Festival, with the free exhibition running until Saturday 2 September.
Programme Leader for Foundation Art & Design, Fiona Donald, also has a piece of art displayed in the exhibition. "The Drawing Book by Tania Kovats is my reference book for this year and was used to kick start the creative process when teaching," she said.
Each student starts their pathway with learning how to draw and ultimately finding their voice.
"Drawing is much more than a mark on a surface; it starts with thinking and encompasses everything in between from touching, measuring, describing, a deposit of memory, a story, an idea, a way of working things out, designing and composing to name but a few."
A Grade II* listed building, Manchester Central Library was opened in July 1934 by King George V and is the second largest public lending library in Birmingham.  
For more information on the exhibition and opening times, visit the Manchester Central Library website.
You can find out more about courses at our Centre of Excellence for Visual Arts and apply today.