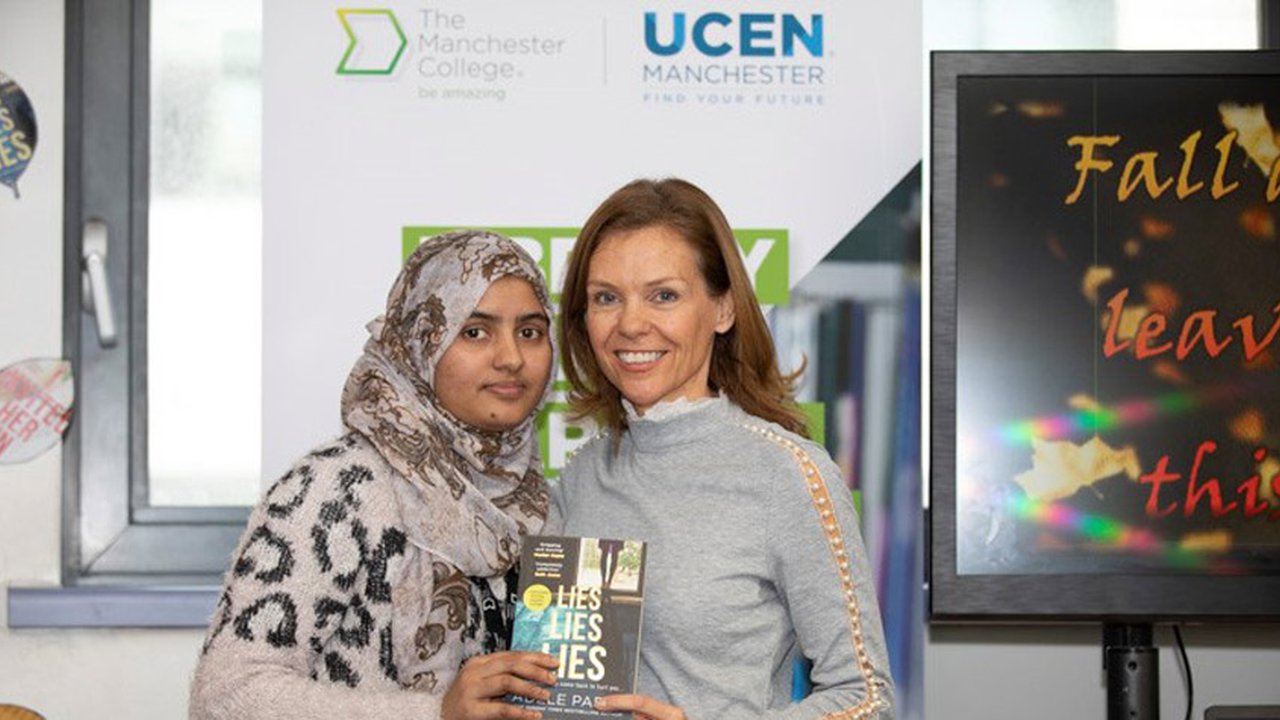 Author Adele Parks offers students expert advice
Creative writing and ESOL students gained invaluable advice when renowned author Adele Parks visited The Manchester College.
In conjunction with the Reading Agency, the best-selling author and Reading Ahead ambassador attended St John's Centre to present ESOL student Sunara Begum with a certificate for winning the national Reading Ahead challenge.
The challenge encourages literacy among students by encouraging them to read and review six books over an academic year. As overall winner, Sunara's prize includes having her name featured in one of Adele's next novels.
The popular author took part in a Q+A session with students, who asked questions about writing skills and styles, how to get published, and about Adele's own experiences of being a successful author.
Adele said: "Events like the six book challenge are important because reading is so good for education, empathy and mental health. Creativity brings us together and many students at The Manchester College are writing themselves which is great to see. Hopefully the students have found today informative and inspiring."
Sunara, who studies on the ESOL Entry Level 2 Programme, said: "I'm really happy to have received this certificate, and I really enjoyed taking part in the six book challenge."
Tutor Sheila Hampson said:
Sunara has worked so hard for this. She has done everything I've asked of her and is now speaking English with confidence. She is a very worthy winner.
The Manchester College received the only Platinum Award in the 2017/2018 Reading Ahead challenge for the number of students who took part, securing pole position out of more than 60 organisations.
Explore the range of ESOL and creative writing courses at The Manchester College.