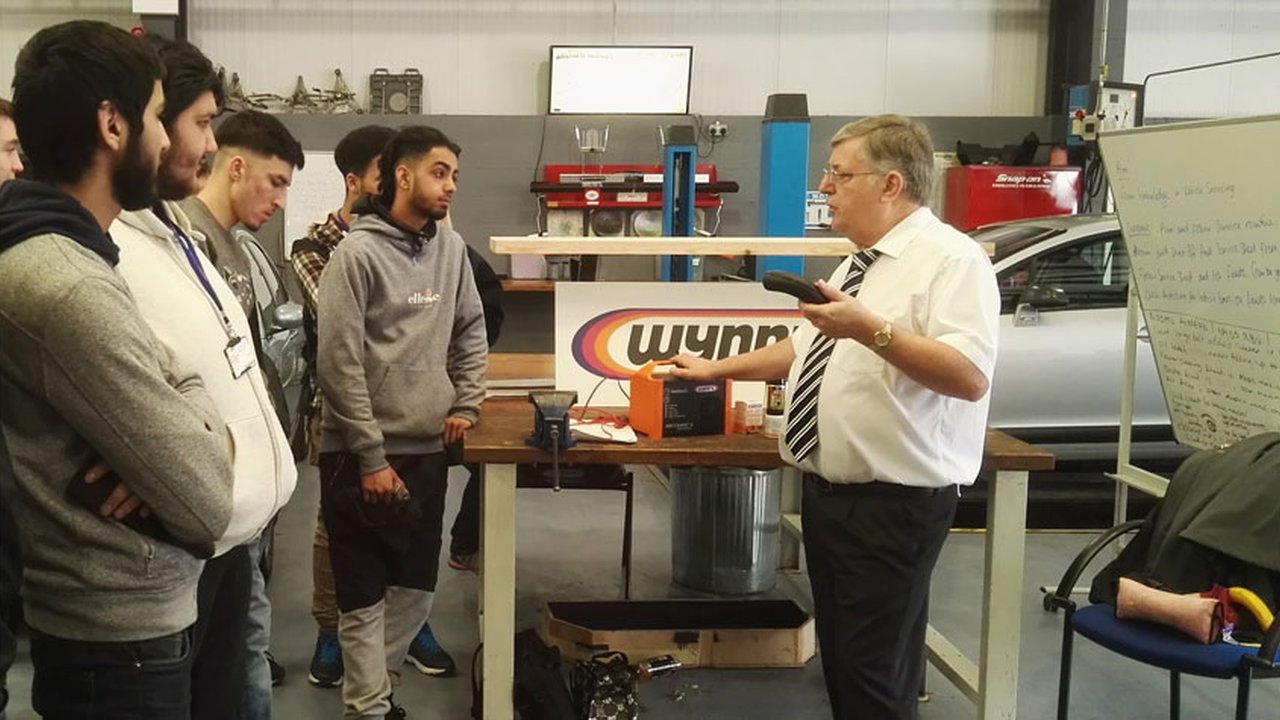 Automotive students benefit from industry partnership
The Manchester College is driving home a quality partnership with industry specialists Wynn's to ensure learners are in pole position within the automotive industry.
The College has announced its first partnership with Wynn's, a leader in supplying specialty engine treatments for automotive and fleet markets worldwide, who will deliver a Sponsored Programme for automotive learners.
College tutors worked closely with Wynn's to create bespoke course modules giving students the technical knowledge and skills they need, alongside the necessary employability skills, required to succeed in their career.
Students are taught three modules including a focus on the new Diesel Particulate Filter, available in newer diesel models, and exhaust recirculation valve cleaning. They will also have the opportunity to work on live briefs, attend lessons delivered by a Master Technician and industry experts, and will receive a scholarship on completion.
Ayub Moosa, Head of Department, Automotive, said: "I am really pleased to have Wynn's working in collaboration with The Manchester College, providing industry experience to our staff and students in the Automotive Department.
"Together we will continue to develop a curriculum that meets industry standards and address the skills gap the industry is facing. The skills gap is in terms of actually diagnosing the new diesel engine systems, so Wynn's are giving students first-hand information on how to diagnose the problems.
It's a new thing and very prestigious for our students to be learning from industry leaders, adding value to the course as a whole.
Vic Edmonds, Area Sales Manager, said: "We at Wynn's are proud to be in partnership with The Manchester College to help staff and students recognise the problems that can affect modern cars and to know which Wynn's products they can use to rectify these problems.
"We are pleased to have this opportunity to pass on our technical knowledge to the future generation of technicians so that they can be confident that they are well prepared when entering the employment market."
Picture shows Vic Edmonds speaking to automotive students at The Manchester College.
Find out more about Automotive course by visiting The Manchester College website.