The automotive industry is moving forward at a rapid pace. Electric and hybrid cars are becoming more and more popular, and self-driving vehicles could be just a few years away. There's never been a more exciting time to get started in the industry.
If you love tinkering with cars and are never happier than when you're wearing overalls and figuring out how things work, a career in the automotive industry could be just around the corner.
These days, most households have at least one car and many sectors rely on service vehicles, so there's an ever increasing demand for skilled mechanics, fitters, managers and technicians.
At The Manchester College - the No.1 Further Education College in Greater Manchester for achievement*, you'll learn advanced techniques using state-of-the-art professional equipment. You'll train in one of our specialist automotive training centres and explore the latest technological innovations.
*As per the latest Government National Achievement Rates Tables (NARTs)
Apply Now
Can you reach your potential in Automotive? You can with us!
Make it possible today, view our range of Automotive courses and enrol to study at the No.1 College in Greater Manchester for achievement*
Our Courses
We offer a wide range of courses, including entry-level qualifications. You don't need any prior experience to get started on your journey, just an interest in cars and a willingness to learn. The first step is to choose the course that's right for you..
You'll join our Centre of Excellence for Automotive when you enrol on any of our Automotive qualifications from Entry Level to Level 3.
If you've obtained the necessary entry requirements during your time in our Centre of Excellence or prior to joining us, you may have the opportunity to progress into our Industry Excellence Academy for Automotive.
As part of our Industry Excellence Academy, you'll study qualifications that have been co-developed with employers such as Tetrosyl, Wynns or Moffatts Motor Accessories and you'll receive an industry placement with these employers of at least 15 days.
If you haven't already obtained a Grade 4 GCSE in English or maths, you'll study to achieve this level of qualification alongside your course. This is a mandatory requirement and it's also essential you achieve this for many careers
Our Tutors
Our expert tutors are all car fanatics themselves. Not only are they ready to share their skills with you, they're also willing to use their industry connections to find you a crucial work placement.
Ayub Moosa - Assistant Principal
Ayub took over as Head of Automotive in October 2016 before becoming Assistant Principal of Automotive, Construction, Engineering and Logistics in 2022. He has more than 12 years' management experience in the automotive industry and specialises in German engineering, including for Volkswagen and BMW. Ayub still has close ties to the industry and is an MOT tester for VOSA DVSA.
Ayub has a particular interest in helping students (whatever their age) to find a job they love in the automotive sector. With this aim in mind, he makes sure that our courses meet the requirements of local and national employers. He works closely with companies to identify skills gaps, which our courses can then fill. Ayub also built an automotive hub in Lancashire to identify local talent.
Steve Short - Tutor
Steve's background is in building and restoring vintage and veteran vehicles, and he has used his skills to land jobs in both the UK and the USA. Steve has now worked at the College for over 13 years. Over that time, he's delivered a range of courses for young people and adults, specialising in vehicle body repair, paint refinishing, welding and fabrication.
Ibrahim Patel - Tutor
Ibrahim is a BMW specialist and has been an Automotive tutor for the last six years. He's well connected within the industry, and has helped former students to find jobs with some of the leading car brands, including McLaren and Rolls Royce.
Our Location
By enrolling on an Automotive course at our Openshaw or Wythenshawe campus, you'll be giving yourself the opportunity to benefit from our state-of-the-art facilities and industry-standard, professional equipment.
You'll train on real vehicles and explore the latest technological innovations in one of our specialist automotive training centres, including brand new automotive facilities at our redeveloped Openshaw campus.
You'll even have access to our bespoke auto-electrical lab - something that only a handful of other colleges can offer you.
Explore our amazing new facilities
Industry-standard facilities that have been developed specifically for our automotive courses, include:
An MOT testing bay 
An auto-electrical workshop 
A painting workshop 
A mechanical workshop 
A machine workshop 
An electrical diagnostic area 
Access to our Innovation Lab
19+ adult courses starting in 2023/24
Available automotive courses
Top Careers Opportunities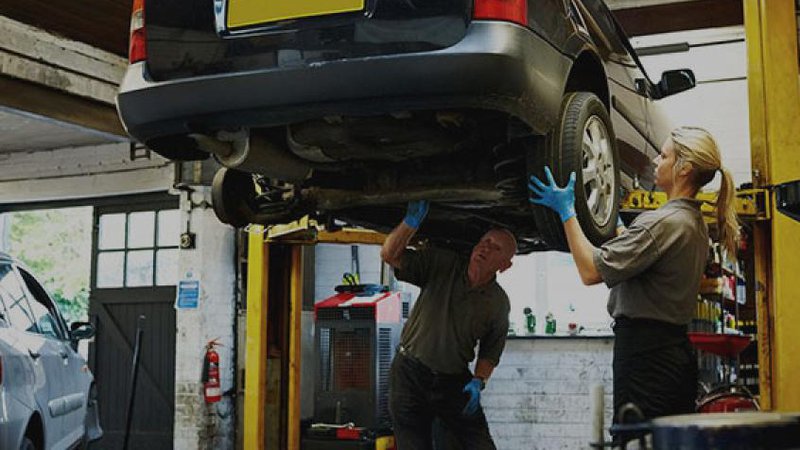 Vehicle technicians, mechanics & electricians
Average Salary £29,640

Vehicle & parts salespersons and advisers
Average Salary £23,400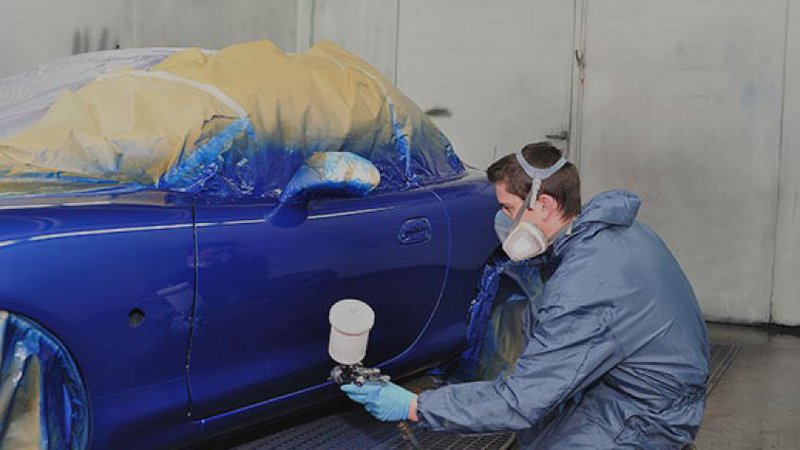 Vehicle paint technicians
Average Salary £27,560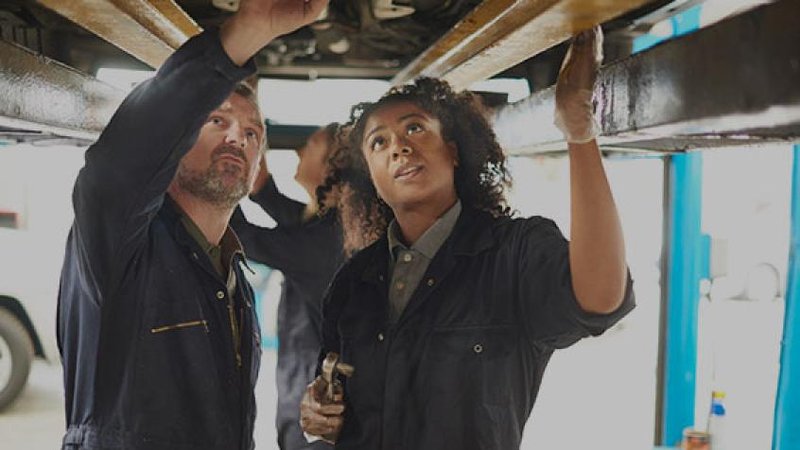 Vehicle body builders & repairers
Average Salary £26,000

I would definitely recommend The Manchester College. They have given me direction and support through practical training and work placement opportunities, so now I feel more confident in achieving goals I've set for the future.
Luke Young • Motor Vehicle Studies

In one of The Manchester College's 19 Centres of Excellence you'll develop the skills and gain the qualifications that you need to take the next steps towards your dream career.
Learn more

In our unique Industry Excellence Academy you'll benefit from a programme of study that has been co-developed, and is co-delivered, with one of our industry partners.
Learn more