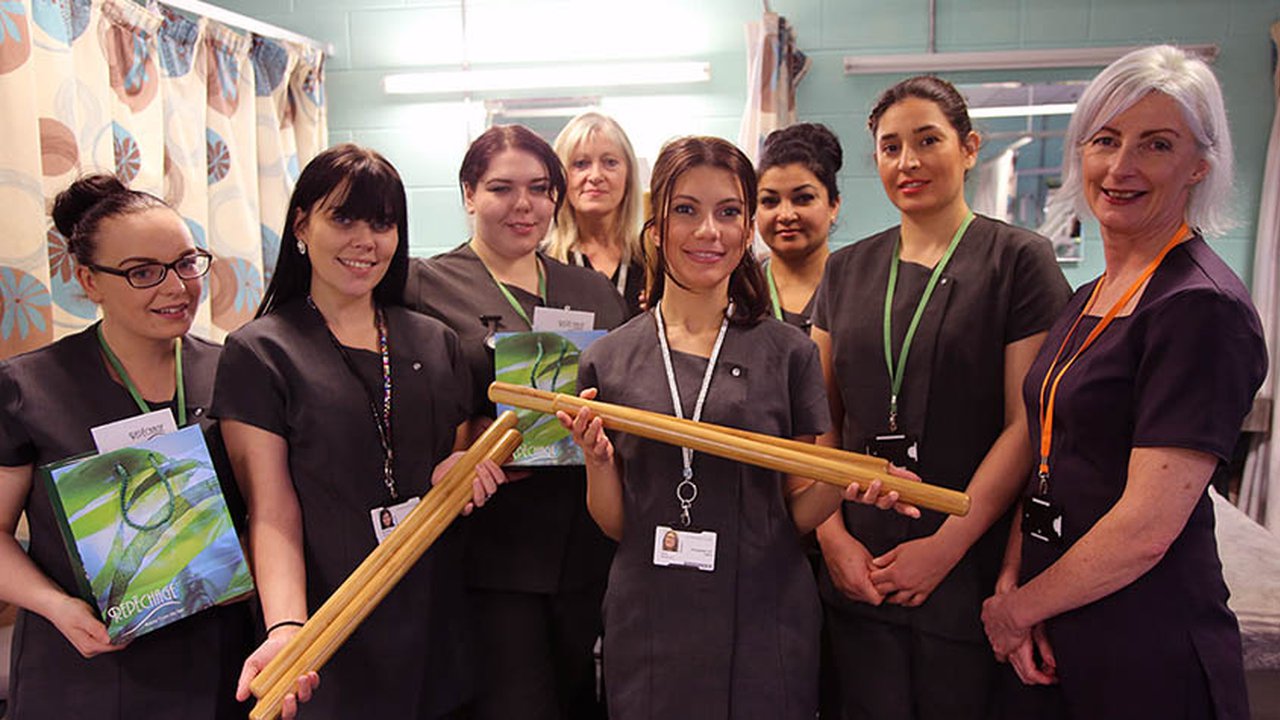 Bamboo massage masterclass could set students apart
Level 3 beauty therapy students at The Manchester College won an exclusive masterclass in bamboo massage from the Catherine Peel Academy.
The masterclass, which was offered at our Northenden Campus, is a great opportunity for the students to get ahead of the competition when they apply for employment.
Tutor, Angela Slipper, entered her class into a competition to win the masterclass, writing about their aspirations and efforts to reach a competitive standard.
Warm bamboo massage uses heated bamboo tools to give deep tissue massage. The bamboo canes are gently rolled, kneaded and glided over the body, relaxing the muscles. 
the science behind it is interesting
Catherine Peel of the Catherine Peel Academy visited Northenden Campus and mentored the students as they offered the treatment to real clients. Level 3 beauty therapy students study Swedish body massage. The students who attended the bamboo massage masterclass at The Manchester College will have an extra skill that could set them apart from the competition.
Catherine said: 'Bamboo massage is cost effective and an up-and-coming treatment so the students will be well placed when they go for jobs, competing with other therapists leaving college at Level 3.'
Student, Rebecca Done, told us: 'We were interested in learning new skills. The science behind it all is interesting and to be more knowledgeable about what's good for the body.'