It's a fact, when we look good it helps us to feel good. So, it's no surprise that Hair and Beauty is a global, multi-billion-pound industry and here at The Manchester College – the No.1 College in Greater Manchester for achievement* - we offer you a huge range of tools to become part of this exciting enterprise.
Whatever the goal, becoming a barber, beauty therapist, hairdresser or nail technician, running your own salon or using your new transferable skills to help you travel the world, we've got a huge range of Hair and Beauty courses to help you learn all the essential skills you'll need to start your journey.
Our Hair and Beauty courses are offered at our Harpurhey (Level 1 - Level 3 courses) and Wythenshawe (Level 1 - Level 3 courses) campuses.
*As per the National Achievement Rates Tables 21/22
Apply Now
Can you reach your potential in Hair and Beauty? You can with us!
Make it possible today, view our range of Hair and Beauty courses and apply to study at the No.1 College in Greater Manchester.
Our Courses
Whether you're leaving school and want to start your journey in hair and beauty industry or you're an adult looking to change careers, we have a range of Hair and Beauty courses available from Entry Level to Level 3.
16-18 courses
If you're 16-18 and you've obtained the necessary entry requirements, you'll be able to join our Industry Excellence Academy for Hair and Beauty and study our Level 3 Beauty Therapy qualification which has been developed in partnership with SCI-U and includes a 35-day industry placement plus the chance to work with paying clients in our Studios of Hairdressing and Beauty Therapy.
Alternatively, you'll join our Centre of Excellence for Hair and Beauty when you enrol on any of our Barbering, Beauty Therapy, Hair and Beauty or Hairdressing courses and have the opportunity to take part in work experience in prominent salons and studios in the area, building your confidence and skills. Once you're ready, you'll also get the the chance to work with paying clients in our studios.
Adult courses
If you're over the age of 19, we offer a range of courses and short courses throughout the year.
Whether you're looking for a new hobby, you want to explore the hair, beauty or make-up industry or you're already in the industry and want to add a new treatment to your repertoire, our courses are suitable for all ages and abilities.
We offer adult courses in a wide range of specialist areas such as Salon Management, Gel Polish, Spray Tanning, Beard Work, Skin Fade and much more!
Our Tutors
With a wealth of experience across the Hair and Beauty industry, our team are perfectly placed to support and guide you to a successful career.
You'll learn from their experiences running and owning their own salons as well as working with some of the leading brands in the industry.
Passionate about teaching the next generation of Hair and Beauty professionals, they are constantly ensuring their knowledge and skills are up-to-date by continuing to work in industry and by attending skills sessions from well-known salons and brands.
Get to know some of our tutors:
Lisa Breakey - Head of Department - Harpurhey
Lisa has more than 30 years' experience working and teaching in the industry having worked as a hairstylist and head hairstylist as well as a wig stylist providing services for TV, theatres and the NHS.
Lisa has dedicated over 15 years to teaching a range of hair and media make-up programmes at further education level and is focused on ensuring each learner receives an equal opportunity to reach their full potential as the next generation of stylists, therapists and business owners.
Joanne Robinson - Hair and Beauty Therapy Tutor - Harpurhey
Joanne has been a qualified Beauty Therapist for 26 Years, and has taught at the Manchester College for 16 Years, teaching on the Level 1 and Level 3 Beauty Therapy courses.
Her career has taken her all the way to Australia where she worked as a Salon Manager and specialised in massage therapy.
Jenny Brathwaite - Hair and Beauty Therapy Tutor - Wythenshawe
Jenny has been in the hairdressing profession for over 30 years and has lots of experience to share with students. From working in salon's in Manchester to teaching for up to 10 years.
Jenny teaches VTCT level 2 and 3 Practical and Theoretical Hairdressing skills and City and Guilds Level 3 Hairdressing, Including African type hair and hair extensions.
Our Facilities and Locations
Our Hair and Beauty courses are taught at our Harpurhey campus in North Manchester and our Wythenshawe campus in South Manchester.
At both campuses you'll train in professional, fully stocked salons at our Studios of Hairdressing, Beauty and Make-up, where you'll have access to all the tools you'd find in a commercial environment. In our studios you'll get the opportunity to be creative, hone your technical abilities and develop your customer service skills working with paying clients.
You'll have access to our hairdressing and barbering salons and beauty therapy rooms, each boasting the latest in technology and equipment so you can perfect the latest hair style, beauty technique or relaxing treatment.
Each of our salons and beauty therapy rooms are fully stocked with the latest products from brands such as Wella, Eve Taylor, Steiner, Moyra, Cuccio and more allowing you to expand your product knowledge whilst working with leading brands.
Our Salons
North and South Manchester Studios of Hairdressing, Beauty and Make-up
Get a fresh cut, a trending style, an amazing make-over or enjoy a relaxing pampering session from the next generation of hairdressers, barbers, make-up artists and beauty therapists in our fully equipped, state of the art studios.
Open to students, staff and members of the general public.
For more information, to request a treatment price list or to book an appointment or consultation call:
North Manchester Studio of Hairdressing
Harpurhey Campus
Rochdale Road
Harpurhey
Manchester
M9 4AF
Tel. 0161 674 3209
South Manchester Studio of Hairdressing and Beauty*
Wythenshawe Campus 
Brownley Road
Wythenshawe
Manchester
M22 9UH
Tel. 0161 674 8231
19+adult courses starting in 2023/24
Find out more
Find out even more about our Hair and Beauty department in our subject area guide or on our YouTube playlist:
Download our subject area guide
Stay up-to-date with everything that's going on in our Hair and Beauty department via social media:

Create the defining look of a generation
Explore our degrees in Make Artistry, SFX and many more.
Top Careers Opportunities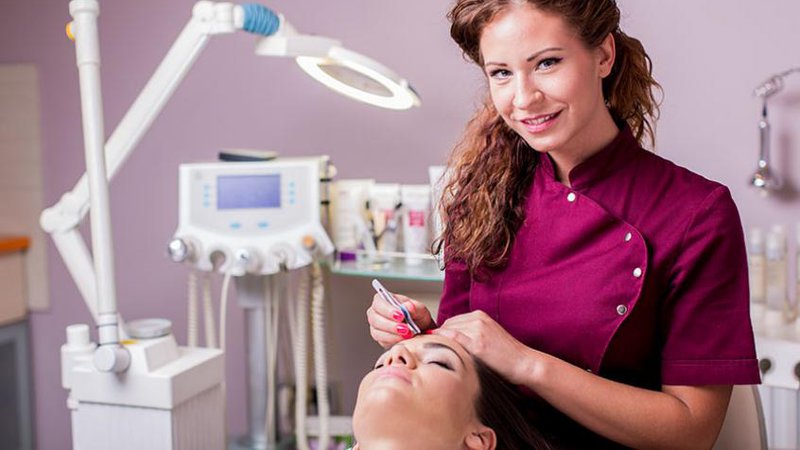 Therapy professionals n.e.c.
Average Salary £34,840
Hairdressing & beauty salon managers & proprietors
Average Salary £20,800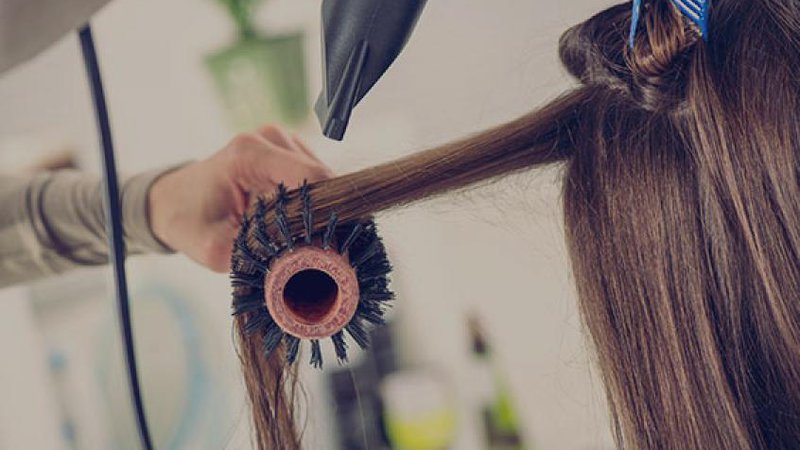 Hairdressers and barbers
Average Salary £17,160

I've learnt techniques including creative styling, bridal hair and men's hair and have found creative styling the most interesting. My tutor is always there when we need help and to boost our confidence. I'm hoping to open my own salon in the future.
Zoe Derench • Hairdressing Level 3

Suffer from adhd and the tutors have really helped me to get on track and follow my dreams. I have so much confidence to succeed and they are all very encouraging.
Rebecca Grange Yanez • Nail Technologies

In one of The Manchester College's 19 Centres of Excellence you'll develop the skills and gain the qualifications that you need to take the next steps towards your dream career.
Learn more