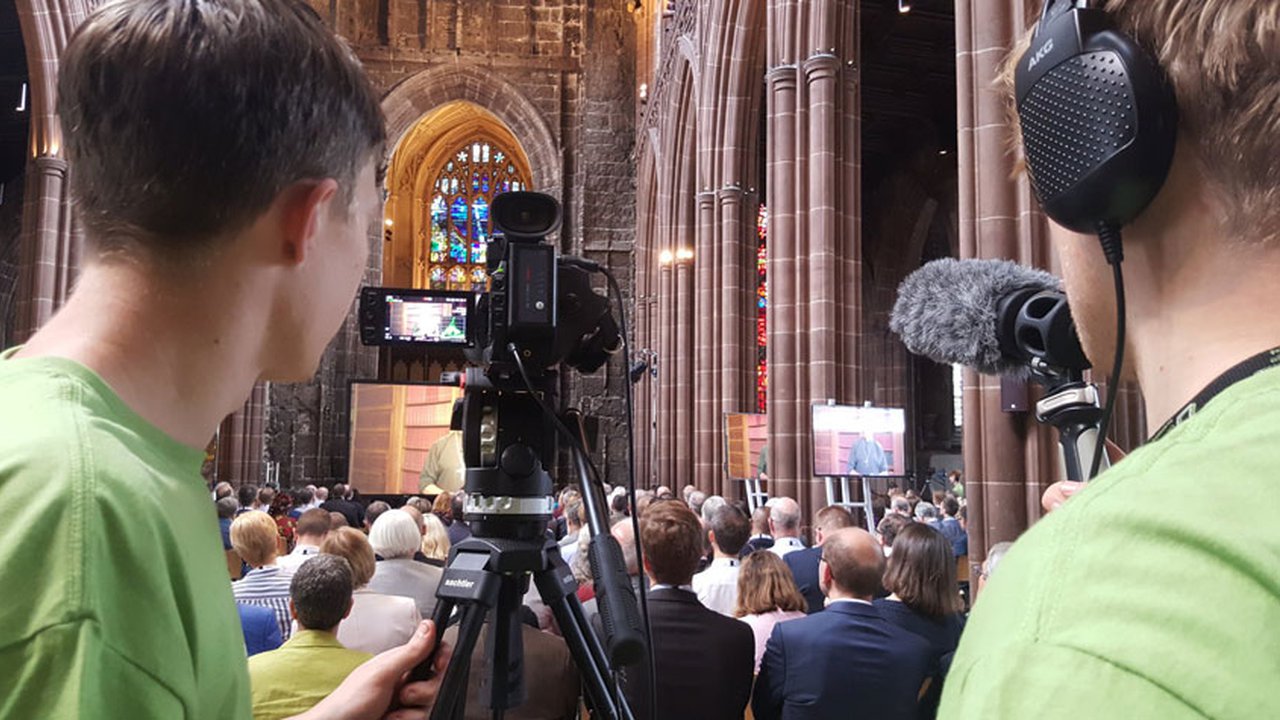 Cathedral conference sees students hit the headlines
The Manchester College gain national publicity following an exclusive interview with the Archbishop of Canterbury.
Film and TV students from The Manchester College students are making the news this week after featuring in The Times and The Telegraph for their headline grabbing work at the Sacred Spaces conference.
Through links with Manchester Cathedral, The Manchester College students were invited to film an address and exclusive interview with the Archbishop of Canterbury Justin Welby at his London home in Lambeth Palace.
The footage was shown at the opening of the 'Sacred Spaces: Common Ground' conference at Manchester Cathedral, making headline news in both papers and being widely promoted on social media by cathedrals across the country.
The prestigious event is the first time over 400 cathedral clergy, lay staff and Chapter and Council members have gathered to discuss the future direction of Cathedrals, with the Archbishops of Canterbury and York addressing attendees.
The same students are also working as event assistants and managers throughout the four day gathering, and will film and edit short vox pops, which will be used to close the conference.
Louise Orgill, TV and Film tutor, said: "The media students are working exceptionally hard creating the media for the conference by filming a documentary that will close the event and reporting on the workshops taking place.
"The business students have been part of the events management team since Friday and are directing delegates to workshops and speeches.
"The conference is allowing our students to work with industry professionals in a fast paced environment. They're part of the fabric of the event and are receiving valuable insight into their chosen careers.
All the students are doing a fantastic job and I'm very proud of them.
Visit The Manchester College website to find out more about our Film and TV courses.