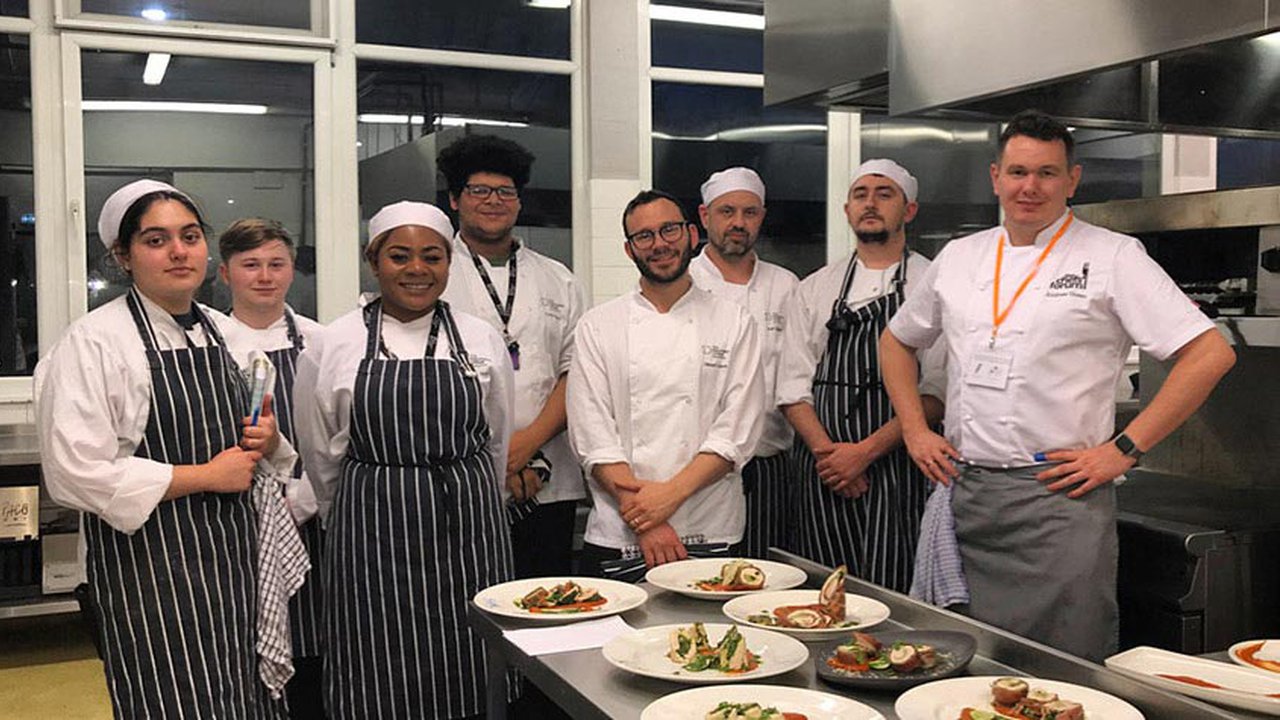 The Chefs Forum Academy with Andrew Green
Level 2 Technical Students continue to benefit from the Colleges incredible partnership with The Chefs Forum.
Catering and Hospitality students at The Manchester College recently took part in a training masterclass with professional chef Andrew Green. Andrew, who is currently Executive Head Chef at Mamucium Manchester, has years of experience in the Hotel Catering sector having previously worked for The Lowry Hotel and Crowne Plaza Hotels.
In the session, students took to the kitchen to make pesto chicken roulade with parma ham, zucchini with a romesco sauce. They learnt how to make fresh pesto from scratch and how to perfectly butterfly a chicken.
Nissen Lewis, Level 2 Technical Skills student, said:
I've learnt something new from this session and was shown how to adapt quite a meaty dish for my Kosher dietary requirements. Learning from people in the industry is great and meeting them means I'm making connections that will be useful when I look for employment.
Students are also working on their interview skills and looked to Andrew for his advice. Andrew was recently shortlisted for 'Empowering Potential Leader Award' at the Northern Leadership Awards and was able to share with the students the perspective of a hiring employer. He said:
We want to see that you can work hard. Be yourself but make a real effort to show the employer that you are reliable, fast on your feet and have a can-do attitude. For that reason, I think it's really important to work for an employer who cares about you and wants to help you better your skills.
The students found the session incredibly informative and Chef Andrew even offered all the students a trial shift in his own kitchen to support their industry experience.
Follow us on Twitter, Facebook and Instagram to stay updated with the student's progression each week.