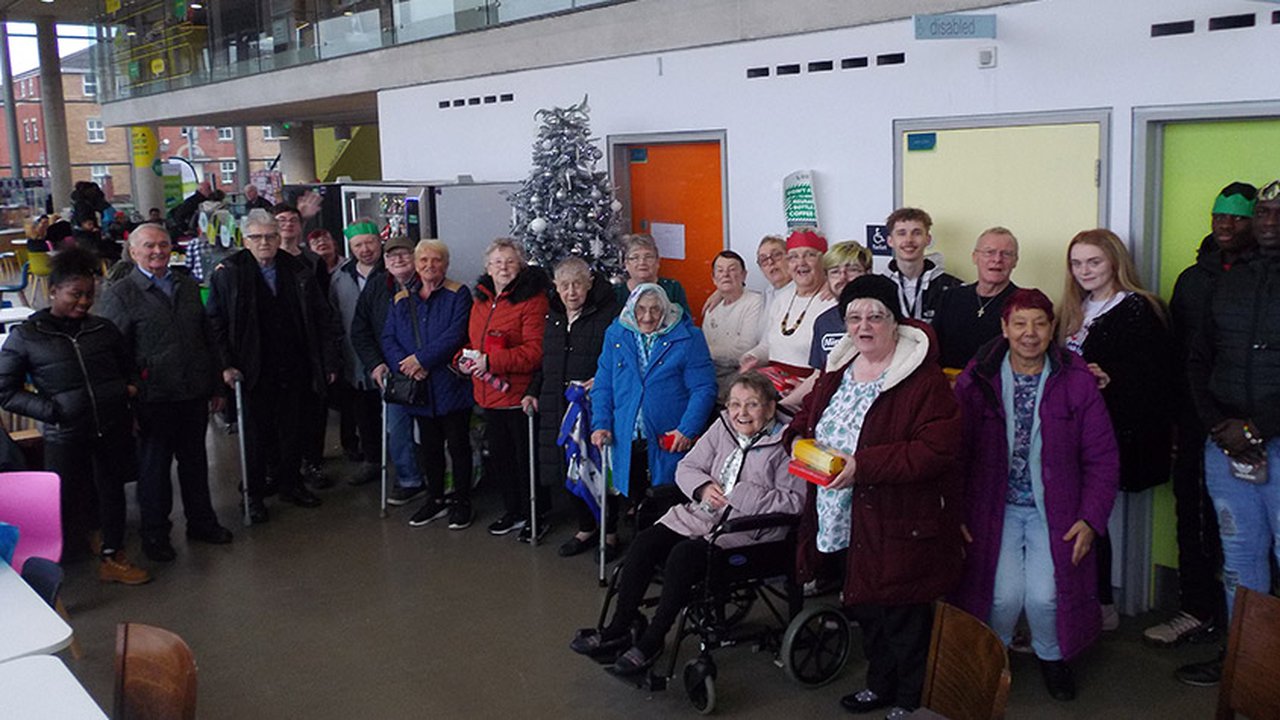 Christmas comes early
Students treat local residents to a Traditional Christmas dinner party
The Manchester College students studying on Prince's Trust courses invited residents from two local supported accommodation centres for a traditional Christmas lunch at the College's Harpurhey Campus
The Level 1 Employability, Enterprise & Life skills students escorted the residents from Edward Grant Court and Apprentice Court to the campus for a festive feast before accompanying them home with Christmas gifts.
Guests were treated to roast turkey with lashings of rich gravy donned colourful crowns sprung from Christmas crackers and tucked into a selection of mince pies and celebratory chocolates.
Graham Hanifian Team Leader, Prince's Trust Team, said, "Although festive fun was had by all, the work experience and volunteering demonstrated by students during the session is a vital part of the Prince's Trust course.
This diverse programme helps students to plan for personal development, engage in community support, work experience and career planning whilst developing teamwork and presentation skills.
Throughout this course students will have the opportunity to participate in a weeklong residential as well as various other activities in the local community.
The Prince's Trust Team at Harpurhey would like to extend thanks to all the campus staff who selflessly gave up their own Christmas lunches for the cause and to the canteen staff who prepared a fantastic lunch. The event would not have been possible without their generosity.
You can now apply for the January intake. Learn more about The Prince's Trust course and how you can give back to your community whilst enhancing your employability skills.