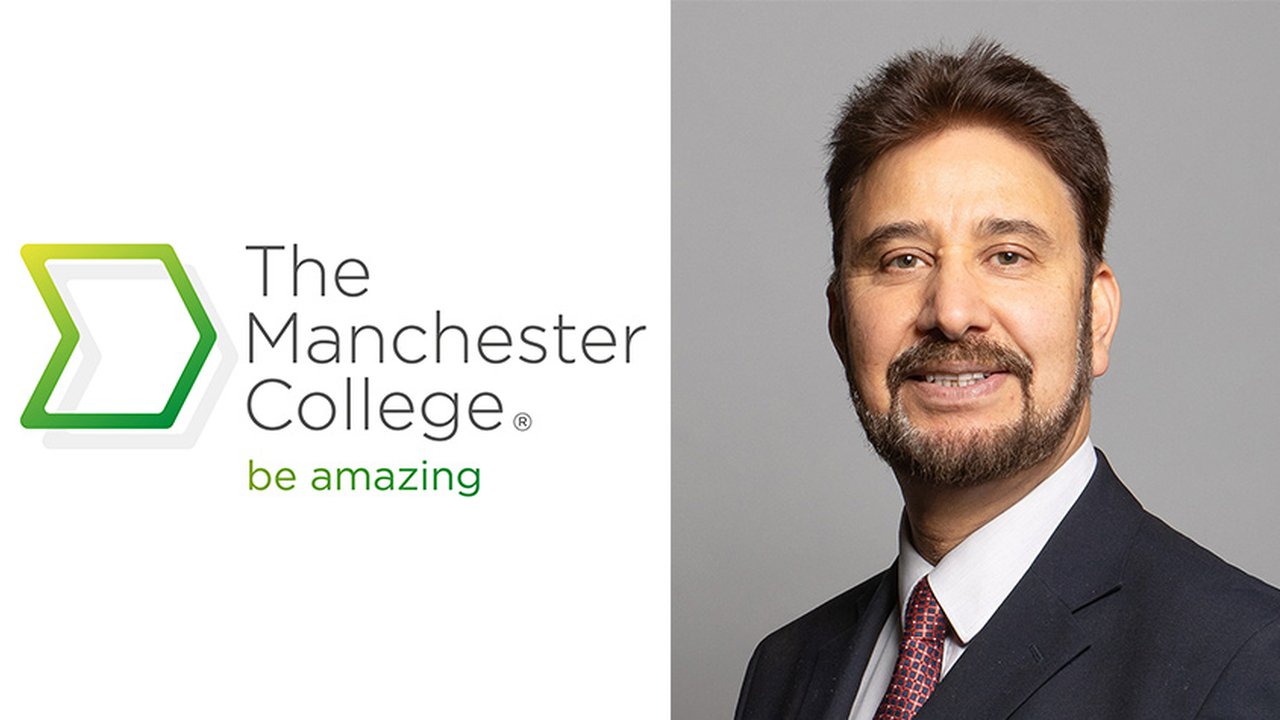 Creative Media students quiz local MP Afzal Khan
Level 3 Creative Media students were given an audience with a local MP last week, quizzing him on a range of topics.
Afzal Khan, MP for Manchester Gorton, took time out of his busy schedule to chat to students about his fascinating career path, his experiences of overcoming racism and how young people can be activists to challenge prejudice.
Mr Khan, who is also Shadow Deputy Leader of the House of Commons, became the first Muslim Lord Mayor of Manchester in 2005 and served as an MEP for the North West from 2014-2017.
"What I enjoy is being engaged with people," he told students. "I love speaking to young people particularly, because I think my own journey is a good example that when you do work hard, ultimately you will be successful in whatever career you choose.
"As young people, one of the best things you have is energy. Use that energy in a positive and constructive way. If you feel strongly about something, show it and share it with others. Build alliances and friendships with like-minded people and make a change. My message to you is to get involved with whatever you feel passionate about. We need people to be engaged, so you've got to speak up."
Mr Khan also invited students to apply for a Leadership course that he runs for young people aged 16+. The course offers a 360o understanding of how the city works and includes trips to Parliament and the Supreme Court in London, where participants will have access to people making the big decisions.
Level 3 Creative Media student Aneasha Marsh said: "I thought that the experience with Afzal Khan was interesting as I got to ask my personal questions. I felt comfortable and confident speaking to him as he was very nice and polite. He gave our class a great speech about himself and how he has got to where he is now. It was very inspiring and I enjoyed it a lot."
Tutor Conor Hanifian added: "A global pandemic is difficult and many feel isolated. Having an MP engage with students on a personal level during this time makes the students feel valued. I feel incredibly honoured to be present with Afzal Khan as he is a true motivational speak in every sense of the term".
Find out more about our Industry Excellence Academy for Creative & Digital Media and enrol today.