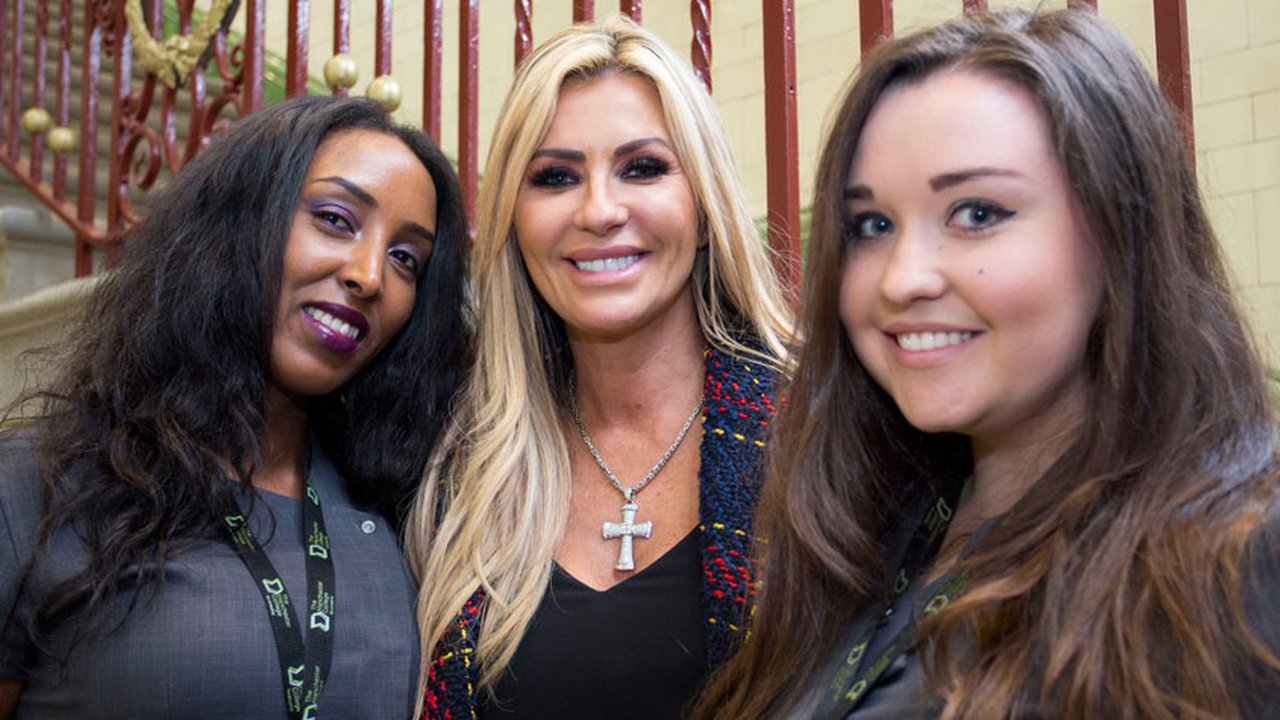 'Real Housewife' Dawn Ward heads back to beauty school
'The Real Housewives of Cheshire' star Dawn Ward swapped the rolling county plains for a lecture theatre at The Manchester College when she gave an inspirational talk to beauty students.
Reality TV star and successful business woman Dawn Ward spoke about business, beauty and being the best you can be during a three hour talk to Level 2, Level 3 and Level 4 Beauty, Make-Up and Spa/Massage students from Harpurhey and Northenden campuses.
As well as being an original cast member of the popular TV series, the Salford-born, mum of four runs several businesses including Skulpt Clinic, which provides a range of non-surgical treatments, and Skulpt Academy, where beauty technicians can train.
Industry links with The Manchester College saw Dawn hold the session at Harpurhey campus, which featured several demonstrations including advanced microdermabrasion, light therapy, shockwave therapy, and a fashion make-up demo. 
Also in attendance was daughter Taylor Ward, who spoke about social media and being an influencer, and twin beauty technicians at Skulpt Medical Distribution Gemma Betton, Director of Education, and Rebecca Ashton-Salvador, Director of Operations, who spoke about how the industry has developed over the past 20 years.
Dawn said: "I came to The Manchester College because it's one of the best colleges to learn about the industry. Everyone will take something different away from what I've said today, but ultimately I want the students to feel inspired and I want them to know that if you believe, you can achieve.
Beauty has always been a thriving industry and I believe it is now evolving further than ever before. It is changing lives for both clients and practitioners, both financially and in terms of their confidence. Being able to carve a career in beauty and aesthetics is now a lot more achievable than ever before.
Lisa Breakey, Department Team Lead, said: "This event is very relevant for our students and inspirational. It's given them an insight into a different direction that they can go in with regards to the beauty industry, and an opportunity to see what they can achieve in terms of their careers."
Picture caption: The Manchester College students Selamawita Reda (left) and Laura Dyer (right) with Dawn Ward (centre).
Find out more about our Hair and Beauty courses available at The Manchester College website.