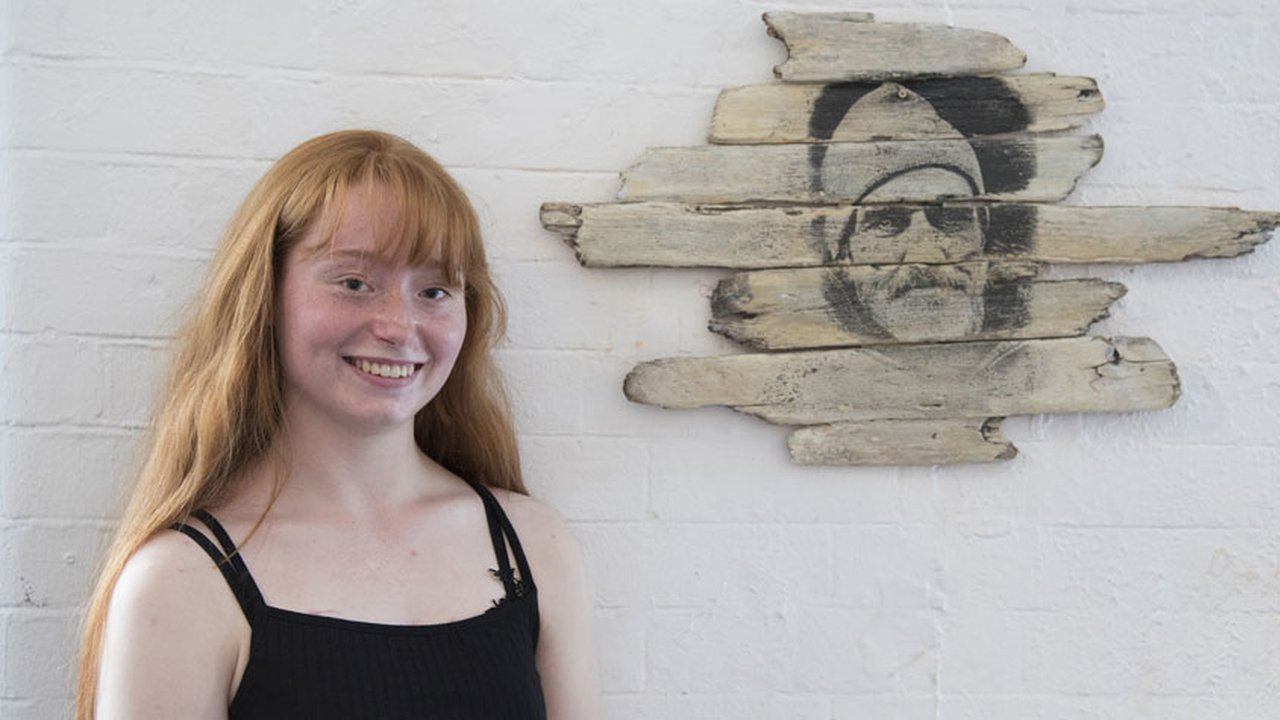 Exhibition invite for former photography student Katie
The Manchester College alumni Katie O'Neill has been invited to display her final year photography project at the annual Homeless Art Exhibition at Manchester's Nexus Art Café.
'Everyday Outsiders' is former photography student Katie O'Neill's focus on the homeless living on the city's streets, and will be on display throughout November. The exhibition coincides with the first International Arts and Homelessness Summit being hosted in Manchester from 15 to 18 November.
Photography tutor Harry Potts said: "Katie's photography took place over several weeks. She worked alongside Ged Austin, a homeless outreach worker and exhibition organiser, who guided her around many of Manchester's less visible homelessness hot spots and managed to gain the trust of those living on the streets.
Katie's work with the city's homeless organisations and her subsequent exhibition is a result of the department's strong industry links and creative pathways into work experience.
We spoke to Katie about her work, the challenges faced and what she hopes to achieve in the future.
Name Katie O'Neill, 18, from Manchester.
Course studied Level 3 Extended Diploma in Photography at The Manchester College. Currently studying BA Hons Photography at Falmouth University. 
How did the 'Everyday Outsiders' project happen?
The 'Everyday Outsiders' project came about after outreach worker Ged Austin came to College to talk to us about the homeless in the local area. With my Final Major project coming up, I thought that this would be a new area within photography for me to explore, and also a way for me to become involved with the homeless community, gain knowledge and help to raise awareness of the issue. 
How did you capture your photos? Did you have to overcome any obstacles?
I wanted to capture my subjects as naturally as possible and took a series of both documentary and portraiture images. Documentary style allowed me to take a step back and look from a far, which meant that the image was all natural and I had no influence on how they looked. The portraits allowed me to get to know each person individually. Some shared their stories and, more often than not, they were all happy to sit down and talk.
Being able to get to know each person and find out about them allowed me to connect with them in a way that the public and viewers of my work can't. A few people didn't want to be involved, but were grateful for the food, drink and clothes that we had brought for them. There were also a few people where, once we got into talking, I actually forgot to take their picture! This still gave me an insight into homelessness and the person's own unique situation.
How does it feel to be asked to feature in this exhibition?
I'm really pleased to have been asked, and I'm happy that people will be able to see my work as a way of raising awareness about homelessness. I've found that when people are told someone is homeless, walls begin to form and they are then treated and judged differently. What I wanted to achieve through my photos was to show each person as an ordinary member of the public, not someone to be avoided or ignored. 
What is your ambition for the future?
I want to continue capturing images, whether portrait, fashion or documentary. I hope to continue to add to the 'Everyday Outsiders' series, raise more awareness and have some sort of influence with the images I've taken. 
Find out more about the Level 3 Photography Diploma.