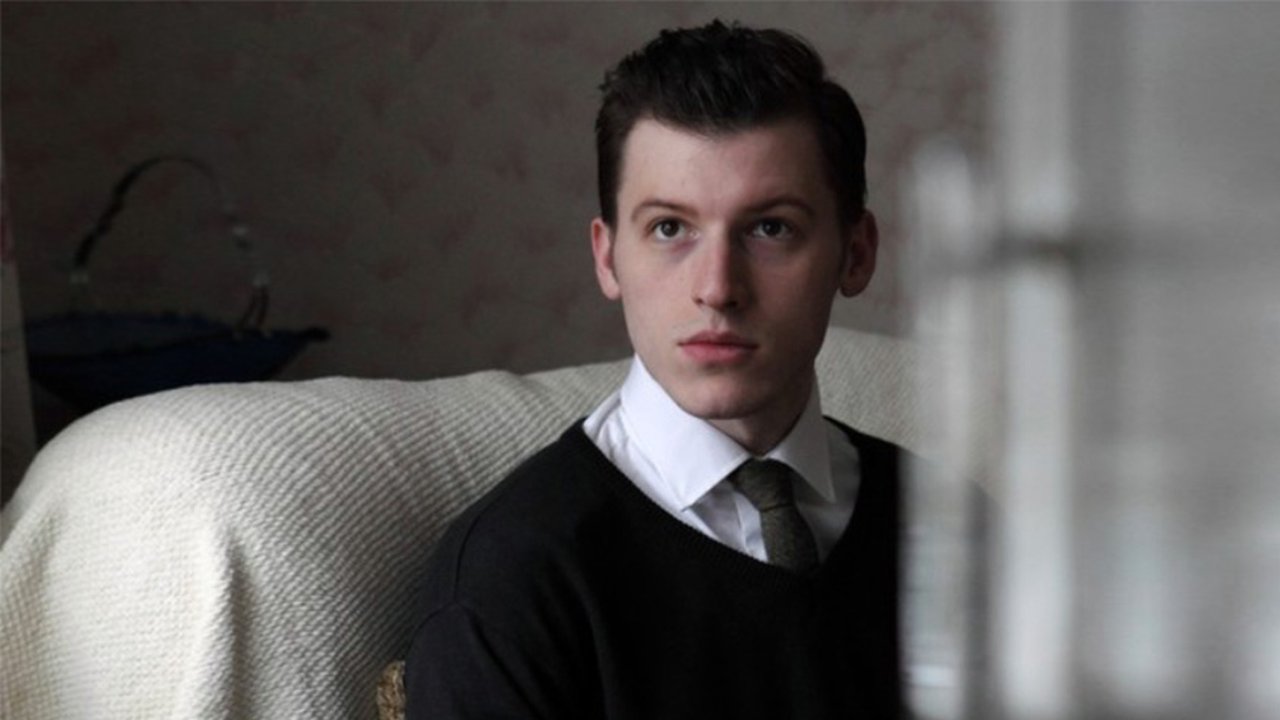 Film award for talented alumni of The Manchester College
An eerie production based on Manchester's cultural heritage has won a former student from The Manchester College a prize at the Learning on Screen Awards – the UK's only celebration of film and media production in education and research.
Matthew Swallow picked up the College Higher Education Student Production Award at the 13th annual ceremony organised by the British Universities Film & Video Council (BUFVC) on Thursday (April 27) at the British Film Institute (BFI) Southbank cinema in central London.
The 23-year-old's film Mr Perfect was shortlisted alongside two other productions by The Manchester College in the same category – Olly Philpott-Smith's Terminal Hospitality and James Oliver's Stars on Mars, the latter of which was highly commended by judges.
Raised in Romiley, Stockport, Matthew is now based in the capital after graduating from the College in 2016 with a BA (Hons) Creative Media and Digital Communication and is working for creative studio and production house Squint/Opera in East London.
Matthew said: "I'm really excited about winning this award. It actually came a little out of the blue but when my former tutors said they thought it had a good chance of winning, I was more than happy to submit an entry. I'm really grateful to Jim Grainger and the team at The Manchester College for pushing it and believing in the production.
"Mr Perfect was developed out of circumstance more than anything else due to having a limited budget. So I made use of the rich, cultural heritage of Manchester and explored the buildings such as the town hall and John Rylands Library to create the film. The moral of the story is essentially to not take things for granted."
This year's Learning on Screen Awards recognised 41 innovative nominations, with winners announced across 11 categories covering educational documentaries, cutting-edge learning resources, outstanding student films and Massive Open Online Courses (MOOCs).
Jim Grainger, Course Director for the College's Manchester Film School, said: "We're immensely proud of all of our students and a huge congratulations to Matthew for this achievement. We really believe in our students and feel it is important to put them forward for awards like this – getting recognition for the work they produce while they are with us is fantastic for both their confidence and employability.
"National competitions are also an excellent way of benchmarking our courses alongside competitors throughout the country."
Maggie Aderin-Pocock from the BBC's Sky at Night was the star speaker on the night. She said: "It was a real honour to attend the awards. Science education through film has played a big role in my life and it is wonderful to see this continue across many subject areas. I was blown away by the wealth of talent showcased across the nominated educational productions. On screen learning is in safe hands."
Learn more about creative and digital media courses at The Manchester College here.