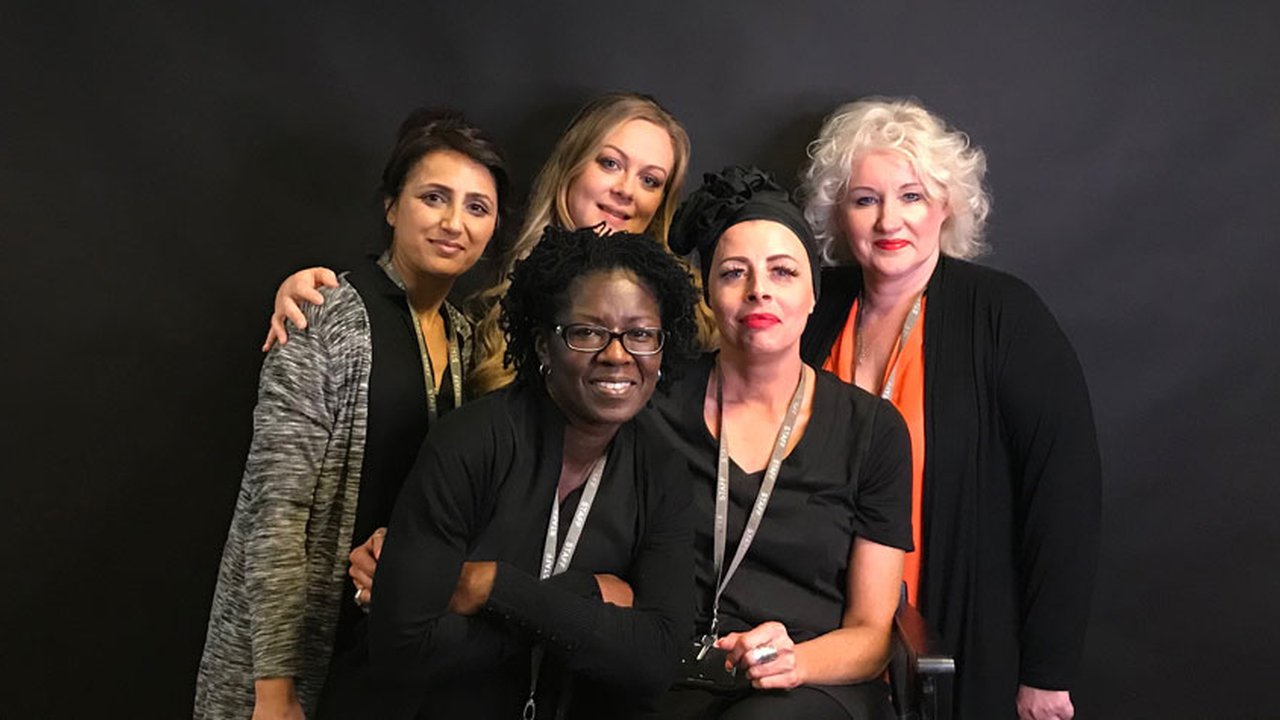 Hair and Beauty tutors under the spotlight
During #didyouknow Hair and Beauty week, our tutors spoke about the benefits of gaining a qualification with The Manchester College.
Deborah Williams, Departmental Team Lead
"It is very valuable to gain a beauty industry qualification as it shows a student's knowledge and application, and also that they are trained to industry standard. Our students also go into a wide range of careers, from working part time as a mobile hair dresser and make-up artist, to working on film sets and TV productions, and also in salons and spas on cruise liners.
"We have specialised staff across our department who have years of industry experience in their chosen specialism. And we are continually meeting the ever changing demands of the industry by introducing new techniques, such as microblading, laser and epilation, which opens up more pathways for the learners."
Zara Prior, Barbering tutor
"I'm seeing a lot of barbers who have been in the business for 20 years coming back for their qualification, and that is because of a change in the law which requires them to have a certificate to get insurance. They already have the barbering skills, but they get to learn about other aspects of the job such as health and safety legislation, and customer advice and consultation.
"The male grooming industry is worth more than female beauty, and men spend more on hair and grooming than women. Male grooming has always been acceptable, it's just that men don't really talk about it."  
Jenny Braithwaite, Hairdressing tutor
"The qualifications we offer are so wide reaching, from certificates all the way up to Level 4 Salon Management courses, and Foundation degrees in Media, Make-up and Hair. We are also one of the few colleges to offer an Afro Hair short course, where you can learn styling and relaxing techniques for African hair types, and I've gained my Master Colour with Wella, an advanced Level 4 colouring technique, which I teach to our Level 3 students.
"What sets us apart is the progression that all our learners make, including those with high needs or special needs. We really can cater for all learners. And we are proud of our industry links, with some students gaining employment at the businesses they've had work experience at.
"My message to anyone thinking about applying to The Manchester College is to do it because the world is your oyster with our qualifications. You can choose what you want to do and how you want to get there, and you can plan your career around your life."
Rebecca Harrison, Media Make Up tutor
"The majority of my students progress to higher education, mainly our higher education provider UCEN Manchester but also to other universities across the country. Others choose to go onto working on film sets and TV productions.
"Our Level 3 students have been particularly strong over the past couple of years, and I've placed students with a top make-up artist and also a well-known film producer."
Romeena Ahmad, Beauty Therapy tutor
"Our Beauty Therapy programme covers a wide range of study units, from facials and waxing to client care and health and safety. There is also a focus on anatomy and physiology, so students understand what happens to skin, bones and blood, and also after care and products.
"The Level 2 course allows them to explore their course preferences and hone their skills before going on to Level 3. Some of our students are very clear about the career path they want to follow but others want to explore the options available. We also provide a lot of support for our learners, from English and Maths to dyslexia and dyspraxia. And our tutors go above and beyond in terms of support."
Find out more about our varied range of Health and Beauty courses.