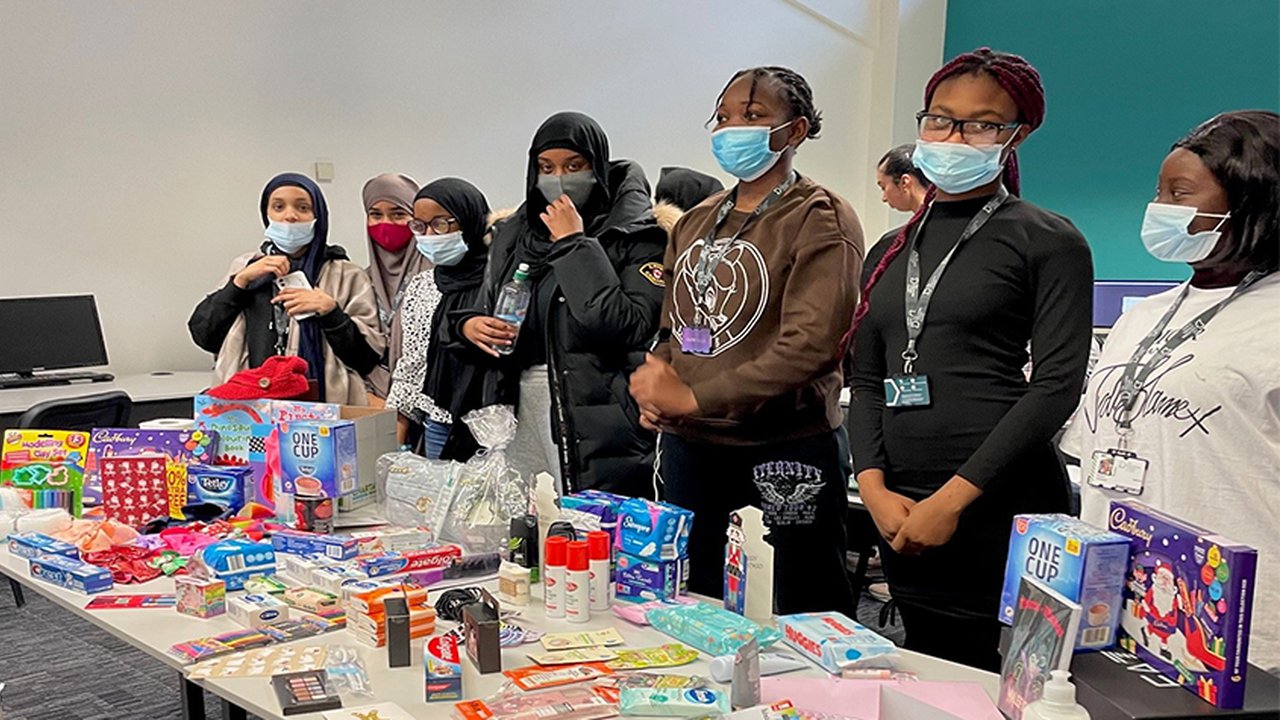 Helping someone special this festive season
Students collect festive gifts for local homeless charity.  
Childcare and Health and Social Care students at The Manchester College have been collecting gifts for the homeless; a heart-warming gesture to bring some festive cheer to those who need it most. 
In an inspiring move to help those less fortunate than themselves and to help a local charity, students wrote Christmas cards 'to friends they don't know' as part of the festive gift, sending them some lovely messages and wishing them well over Christmas. 
Collette Azadi, Achievement Tutor at The Manchester College said:
I am so proud of these young learners and what they do to help others.
"In this instance their commitment and sense of achievement has been outstanding. Given the opportunity, they always shine and have a responsibility to help others."
The local charity provides short term accommodation for homeless individuals, or families fleeing from isolation or dangerous environments, as well as refugees needing emergency accommodation.  
Gifts included toiletries, colouring books and other valuables to make someone feel a little special at Christmas this year.  
All students who participated have aspired to do this again in the New Year.