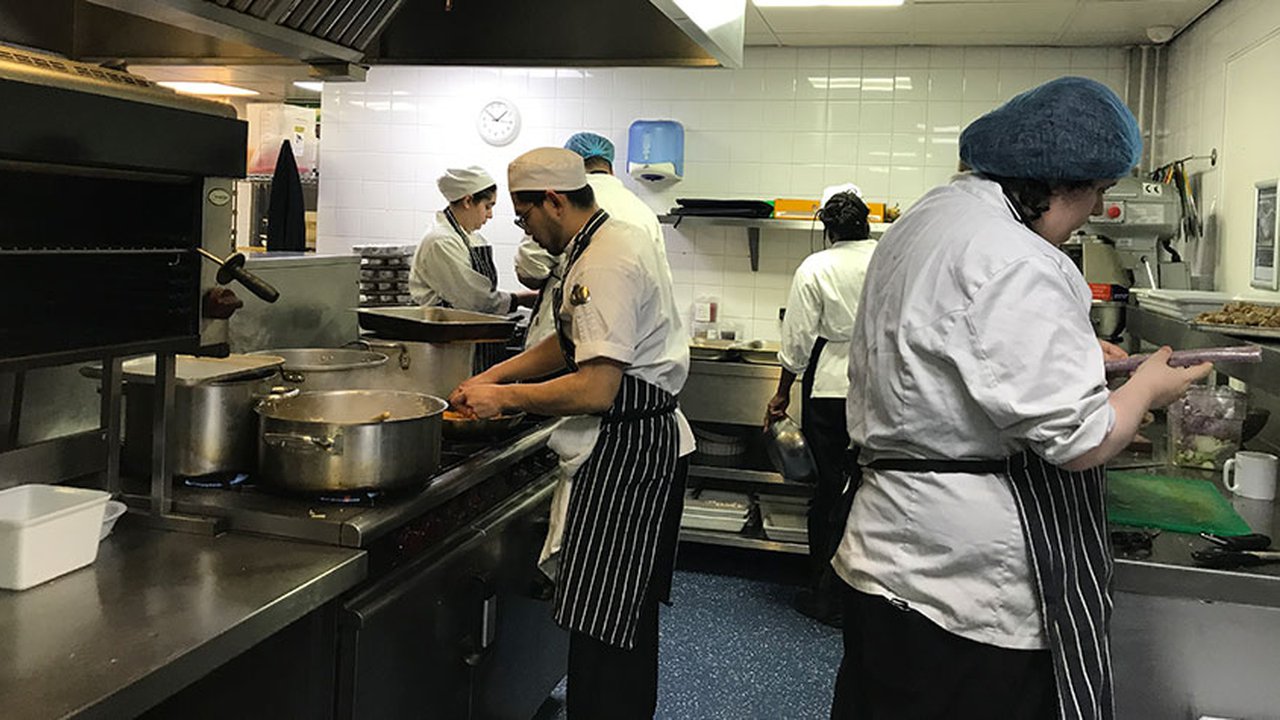 Industry masterclasses with The Chefs' Forum Academy
The College is hosting host a number of summer events for applicants and current students.
The Manchester College is delighted to have collaborated with the trailblazing Chefs' Forum Education Academy to stage a series of industry masterclasses over the summer.
There are online events for both prospective students looking to enrol at the college next month and current students progressing to the next level of their course.
Each session is designed to engage new applicants throughout the summer months and keep continuing ones in the loop before the September term.
The sessions will give an insight into careers and courses available at The Manchester College's Industry Excellence Academy for Hospitality and Catering and Centre of Excellence for Travel and Tourism.
These specifically designed summer showcases will consist of various industry experts sharing a wealth of knowledge and experience, via interactive virtual workshops such as: 
Live cook along with professional chefs, including TV stars from Masterchef
Cocktail mixology masterclasses with front of house experts 
Power 5 motivational personal development
Industry-based first aid scenarios and role play
Customer service and guest experience
Cabin crew masterclass
Chloe Graham, Achievement Tutor at The Manchester College, is coordinating and hosting the sessions with The Chefs' Forum Academy. She said: "These sessions are a great way of maintaining contact with prospective and current students over the long summer holiday.
The transition from school to college or retraining can often be a daunting prospect, so it is fantastic to be able to offer students a taster of what's to come when they start their courses this September.
As the sessions are all virtual, the students can join from the comfort of their own home and enjoy a live Q&A session with the industry experts during each masterclass."
The Chefs' Forum are national leaders in providing bespoke experiences for the next generation of chefs and hospitality professionals across the UK.  We are proud to be the only college in the north of the UK to have a Chefs' Forum Academy, with our partnership now going into its third year!
Chefs' Forum Founder Catherine Farinha added: "When I was asked by The Manchester College to create a series of short introductions on the variety of careers on offer in hospitality and catering, I realised how important it was to show the sheer diversity of the sector as well as some of the practical things you need to know.
"I enlisted the help many industry experts, including of a former senior steward with Virgin Upper Class who will be talking about what it takes to work at a very high level of customer service, which is mirrored in hospitality. It's a real showcase of talent and what students can expect from industry on completion of their college courses.
"I also created a class on First Aid with a specialist consultant who has been at the sharp end of first aid through many industries. Students can learn what you need to know to be a responder and the sorts of things you need to know. This sort of knowledge is very valuable in the industry and can add significant value to a CV."
"The other two classes are on mixology and motivation. We are offering shopping lists for the class on mixology so students can make them at the same time, which is fun. Everything is alcohol free. And in terms of motivation, we are demonstrating how important it is to have the right mind set when setting out in a new direction. 
"As in the all the classes and seminars students can ask all the questions they want and get one-on-one feedback from industry professionals. It's a great thing and we are excited to be making a difference."
The Chefs' Forum will continue to run these sessions throughout the summer and students can join as little or as many sessions as they please.