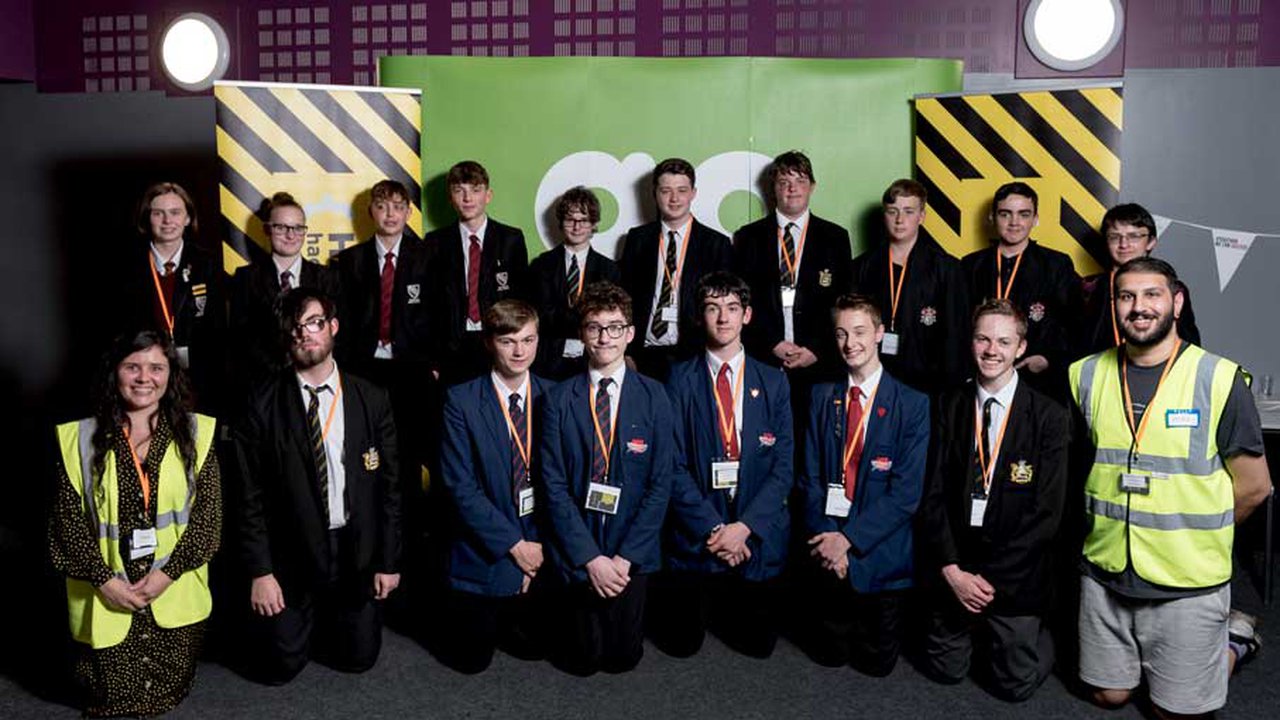 The Manchester College hosts first-ever High School Hack
The Manchester College hosted its inaugural 'High School Hack' hackathon event during its #didyouknow Computing and IT takeover week (24-28 June).
In partnership with technology event company HAC100, and sponsored by AO.com, over 30 14-15 year olds from six Greater Manchester high schools competed in an all-day hackathon on Tuesday 25 June.    
Claire McDonald, Managing Director at HAC100, said: "It's such an exciting event, especially when you uncover coding talent! All of the skills you develop are transferrable – you learn problem-solving, team-work, self-management, communication and self-belief".
The College's computing students acted as mentors on the day and its creative media students filmed and photographed the event.
Claire continued: "The mentors have been a great help. I overhead one saying I wish we'd had something like this when we were in high school, which is great to hear, it's keeping people engaged in learning.
What's great about this industry is that you are always learning. Plus, careers in Science Technology, Engineering and Maths (STEM) subject are often paid well."
The schools which took part were Middleton Technology School, Oldham Hulme Grammar, Reddish Vale High School in Stockport, St Cuthbert's RC High School in Rochdale, Whitworth High in Lancashire, and Wilmslow High School.
Matthew Bourne, Department Team Lead for Business Computing Creative Industries at the College, said: "Not only are the students developing their computing and personal skills in terms of working as a team to solve a problem, they are also able to speak to current computing students and industry specialists, in terms of AO and HAC100, which allows them to see a potential future career path.
"My advice to anyone thinking of applying to Computing and IT with us would be to give it a go. There are so many career opportunities available in this industry and we offer clear progression routes right from Entry up to Degree Level with UCEN Manchester." 
To learn more about the range of courses available at The Manchester College, visit our Computing and IT hub and come along to our School Leaver Open Event on Tuesday 9 July between 2-7pm.