Whether you want to develop software solutions, use AI to help fight diseases or protect people's finances with cyber security, you could make a real difference to businesses and communities both in the UK and across the globe.
It's no surprise that the IT job market is booming. There could be up to 22,000 Computing and Digital jobs in Manchester alone so, if you want to stay ahead of the curve and land a well-paid job, you'll need industry-recognised qualifications.
And that's where we come in. As you progress through your chosen course, you'll discover just how many doors a Computing and Digital qualification can open for you. The opportunities are almost limitless, and include jobs in programming, software engineering, IT training, project management and cyber security.
A career in this fast-paced industry calls for creative thinking, technical flair and a willingness to keep up with new developments. You'll also need to be prepared to persevere in order to find solutions to complex problems, and be able to work on your own or as part of a team.
*As per the National Achievement Rates Tables 21/22
Apply Now
Can you reach your potential in Computing and Digital? You can with us!
Make it possible today, view our range of Computing and Digital courses and apply to study at the No.1 College in Greater Manchester.
Our Computing Courses
Our courses are designed to equip you with all of these qualities, as well as the crucial, industry-relevant tech skills you'll be using out in the workplace. You'll explore the latest advancements in technology, as well as the essential tools that you'll need to include on your CV.
If you're 16-18 and you've obtained the necessary entry requirements, you'll be able to join our Industry Excellence Academy for Computing and Digital. You'll have the opportunity to study industry focussed courses like our brand new T Levels in Digital, which include a 45-day industry placement, or our Level 3 qualifications co-developed with Invasion.
If you'd like to progress onto our T Level but don't currently have the entry requirements then you'll still be able to do this by first choosing to study our Level 2 T Level Transition programme.
If you're over 19, we offer a wide range of Computing and Digital courses starting throughout the year. These qualifications can help you to upskill and strengthen your CV, whether you want to start a new career in computing or progress in your current role.
• Essential Digital Skills | Level 1
• IT Support | Level 2
• Computing Principles | Level 3
Alternatively, you'll be able to join our Centre of Excellence for Computing and Digital, where you'll study one of our range of qualifications - from Entry Level 3 to Level 3, each designed to teach you the crucial, industry-relevant tech skills you'll be using out in the workplace.
Our Tutors
The tech landscape is advancing at a rapid pace. It's essential that you learn from tutors who are prepared to put in the extra work needed to keep up to date with new developments. And that's exactly who you'll find here at The Manchester College.
Get to know about some of our department:
Gillian Kelly - Director of Curriculum
Gill has taught Computing in the secondary education sector for a number of years and has held a management position at the College for more than seven years. She also has previous experience in industry helping start up companies Gill strives to ensure The Manchester College's Computing and Digital courses
are the most relevant, up-to-date in Manchester.
Andrew Jepson - Tutor
Andrew is a specialist in software development and has in-depth knowledge of various programming languages. He teaches several units within our employer-partnered programmes, helping students to develop their technical computing skills and apply them within a workplace environment.
Athar Mahmood - Tutor
Athar has over 6 years experience teaching Computer Science. He is a CompTIA certified Computer Technician and also specialises in networking and computer security. He hosts an annual cyber security competition to enthuse and encourage our learners to exhibit the skills they have acquired.
Rebecca Rand - Tutor
Rebecca helps learners to gain valuable industry skills in coding, programming concepts, computer game development, project management and social media. She worked in the digital industry for 10 years, and has played a key role in developing our IT curriculum to reflect the changing needs of both students and employers.
Andrew McDonald - Tutor
Andrew has taught the BTEC IT programmes for the last ten years, including software development, networking, web development and multimedia, and has also introduced adult learners to programming. He is passionate about engaging learners in Computing and enabling them progress to higher study and specialist careers.
Aisha Zikria - Tutor
Aisha has taught Computing and IT for more than six years, leading and developing the Computing curriculum in various units, including Python programming, practical computing and computational thinking. She specialises in software development and AWS cloud computing. She is AWS certified as a qualified Cloud Practitioner and is also working towards her AWS Solutions Architect Certificate. She inspires all her students to reach their full potential and to foster a lifelong interest in computing and information technology.
Our Facilities and Location
You can choose to study Computing and Digital at our brand new £93million City Campus Manchester in Manchester City Centre - where our Industry Excellence Academy for Computing and Digital is based. These amazing new facilities include a dedicated space for our in-house Click Studio, where you'll be able to work on real-life projects for non-profit organisations and much more. 
Explore our amazing new facilities
You'll also be able to study Computing and Digital at our Harpurhey campus in North Manchester and our Wythenshawe campus in South Manchester.
Whichever course and whatever level you're studying at, you'll be learning in modern technology suites. Each of them is packed with state-of-the-art equipment and industry-standard software, meaning you'll be able to explore multiple IT operating systems and a variety of network and server set-ups.
As you progress, you may find yourself routing and switching in our Cisco Academy labs, or building, maintaining and testing systems and networks in our computer labs.
19+ adult Computer courses starting in 2023/24
HNC / HND / FdA / FdSc / BA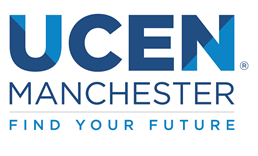 Continue Your Studies Here | 100+ higher education courses across our Manchester campuses.
Stand at forefront of the next digital evolution
Explore our degrees in Computing, Network Engineering, Software Development and many more.
Top Careers Opportunities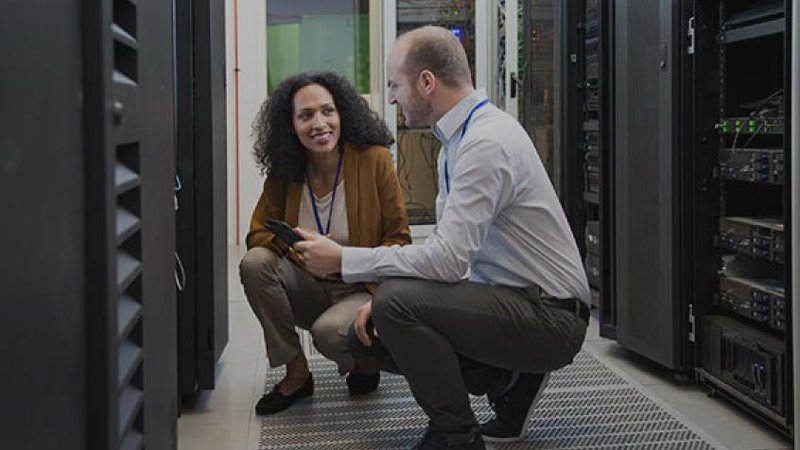 IT specialist managers
Average Salary £55,640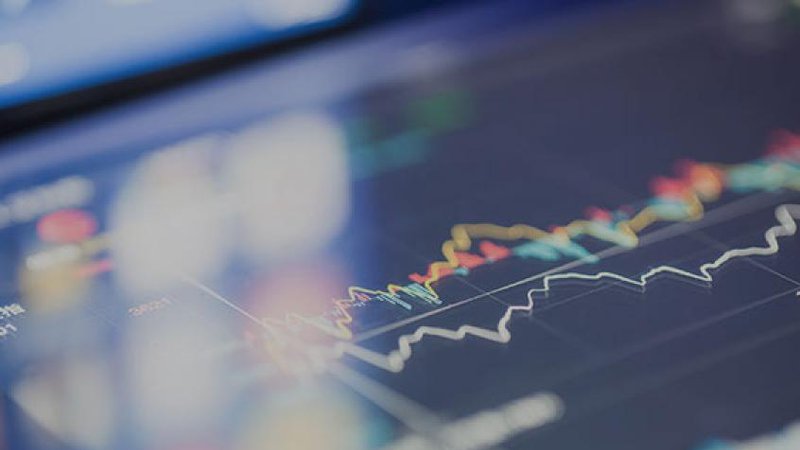 IT business analysts, architects and systems designers
Average Salary £57,200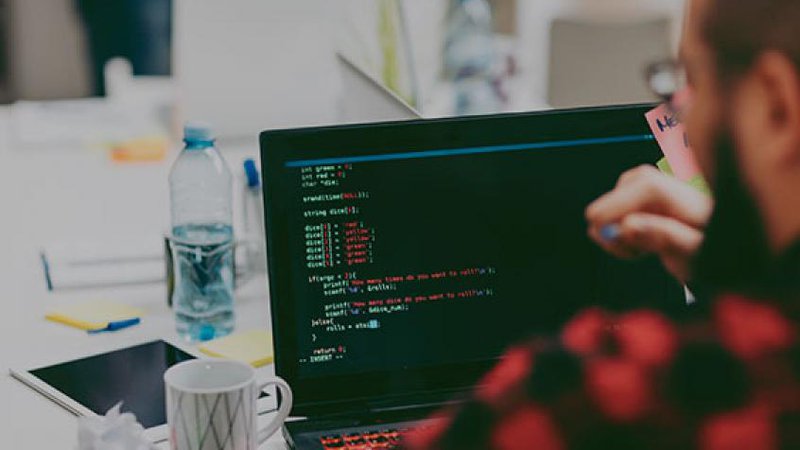 Programmers and software development professionals
Average Salary £50,440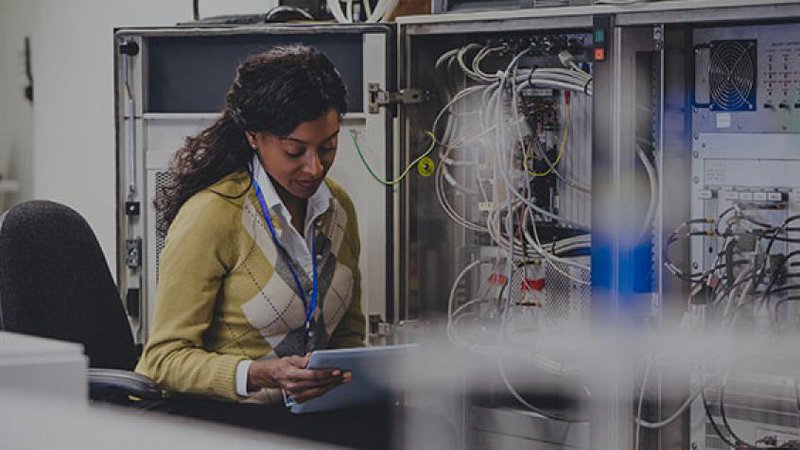 IT operations technicians
Average Salary £37,960

I really wanted somewhere I could focus on my passion and study just the one course. The new areas I have studied have opened my eyes to different career paths. At the start of the year, I also took part in an entrepreneur challenge where we looked at business ideas together with website and software design. It really brought me out of my shell.
Andrew Sinclair • Level 3 Computer Science and Developing Digital Solutions

As part of my course, I've been able to analyse our sponsored employer's website, Invasion, in order to see how they have developed their webpages, navigation and embedded social media. We were also able to work on their social media campaign and get a valuable look behind the scenes as well as industry talks from experts.
Renea Graham • Level 3 Computing

In one of The Manchester College's 19 Centres of Excellence you'll develop the skills and gain the qualifications that you need to take the next steps towards your dream career.
Learn more

In our unique Industry Excellence Academy you'll benefit from a programme of study that has been co-developed, and is co-delivered, with one of our industry partners.
Learn more