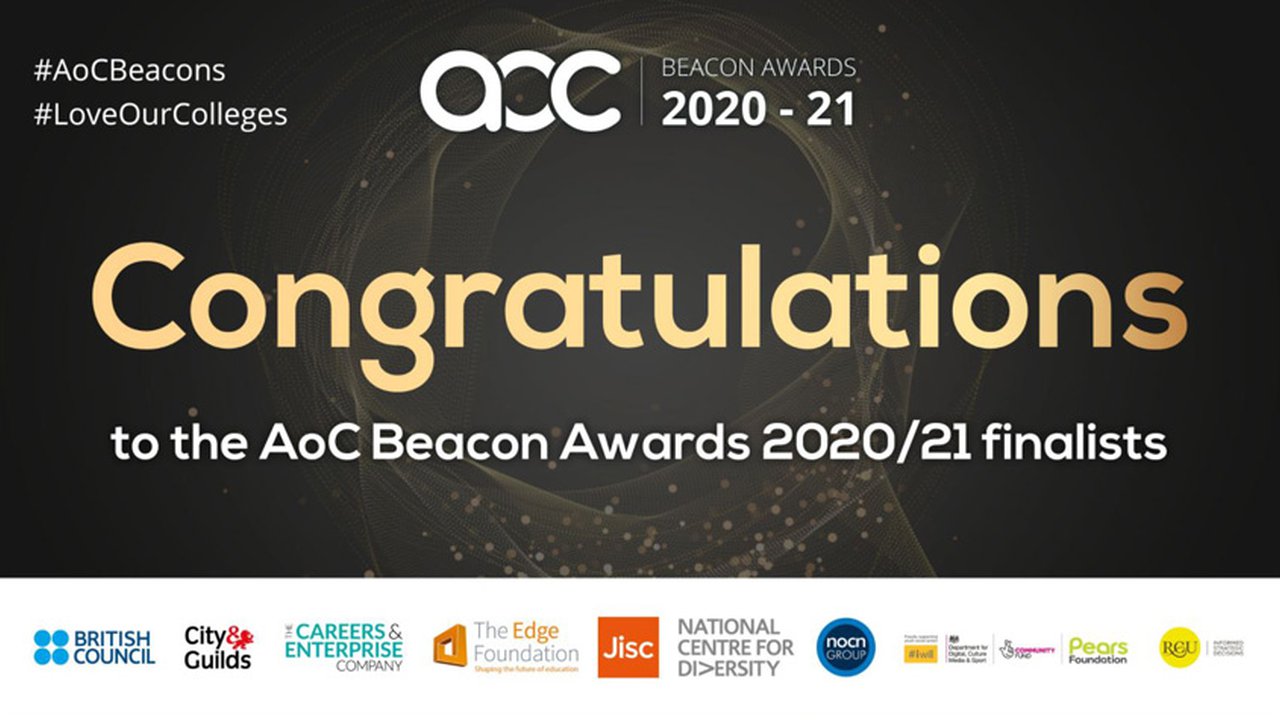 The Manchester College shortlisted for three awards
The College has been nominated in this year's AoC Beacon Awards and also the Educate Awards.
The Manchester College has been named on shortlists across two different awards, recognising the high-quality provision it delivers to students.
Following on from its double award win last year, the College has been shortlisted for a prestigious AoC Beacon Awards 2021 category:
Edge Award for Excellence in Real World Learning
This award recognises those colleges that have developed a curriculum which provides students with practical and technical education that has a direct impact on employment.
It also reached AoC Beacon Standard for a second entry:
The RCU Award for Support for Students
This category recognises those colleges that provide a high quality of support to students, including both learner and learning support.
Judges will now visit the College (Covid-19 restrictions permitting) between December 2020 and February 2021 to further assess the work that the College does
The overall winners will be announced in Spring 2021.
In addition, the College has also been nominated for two Educate Awards:
The Most Inspirational 16-18 Education Provider Award 
This award celebrates the most outstanding delivery of 16 – 18 education provision for the academic year 2019-20. The award looks for the provider that has clearly shown excellent outcomes and measured success for students with inspirational and high levels of teaching and learning.
The WOW Recognition Award
This award recognises the provider that has achieved an outstanding performance, success or achievement for 2019-20. This award is designed to celebrate the real stand out and totally inspirational project by a school.
Principal Lisa O'Loughlin said:
It is always fantastic to be nominated for awards but this year, with the challenges we have faced due to Covid-19, it feels even more of an achievement. As such we are absolutely delighted to have been shortlisted in these two awards.
"It is further evidence that we are delivering a high-quality provision to our students and ensuring that they are able to set aspirational goals and develop the skills they will need to go on to achieve excellence in industry. These awards are a credit to the hard work, dedication and professionalism of the team that go above and beyond for our students on a daily basis."