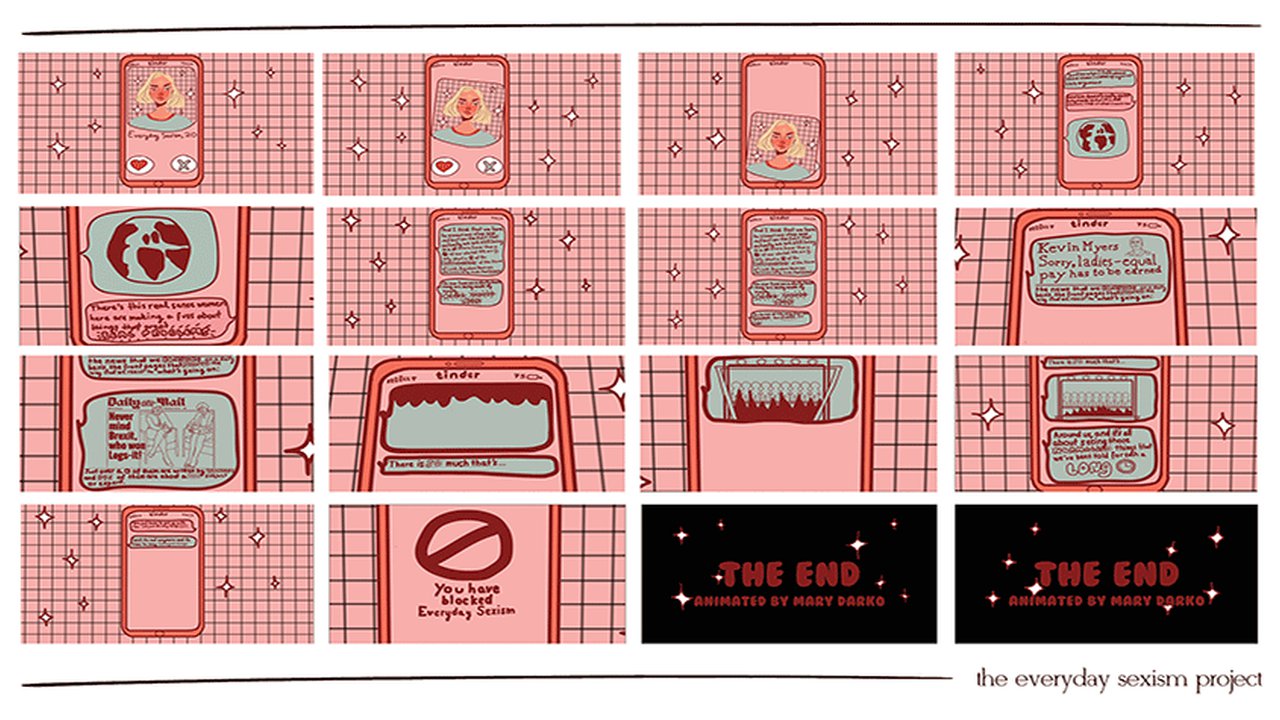 The Manchester College student selected to exhibit at Prestigious Arts Festival in London
The Manchester College student Mary Darko has been selected to exhibit her work at the Origins Creative Arts Festival, in London, this July.
Level 3 Animation student Mary, whose submission 'Everyday Sexism' caught the attention of the University of the Arts London (UAL) Awarding Body, out of over 360 submissions.
Her work, which is based on an interview recording of Laura Bates, founder of The Everyday Sexism Project, explores society's attitudes towards sexism and how it has become normalised.
Mary said: "My animation represents what women go through during the 21st century and how it's been normalised. It was inspired by a movement called Bye Felipe, which showed how men respond to women on relationship apps like Tinder. To be selected for my work to be shown in an exhibition is such a once in a lifetime opportunity and I'm incredibly grateful to have been selected for this."
Origins Creative Arts Festival, organised by the UAL Awarding Body, showcases creative works in fashion, performing arts, music, sculpture, fine art and creative media from some of the most talented students at the UK's Further Education (FE) institutions, taking pre-degree creative arts subjects.
Katy Rushton, Creative Media Tutor at The Manchester College, said: "The Origins exhibition is fantastic. I have nominated students and had them exhibit for the last four years and only the best of the best get through, so it was brilliant that Mary was accepted this year. She worked so hard on her animation, choosing an important issue to highlight in her work and being accepted for the exhibition is a great way to end her time at the College. I am extremely proud of her achievements and can't wait to see what she goes on to do next."
Ross Anderson, Director at UAL Awarding Body, said: "Origins Creative Arts Festival offers students the significant opportunity to exhibit their work. It gives them a moment in time where they can experience what it is like to be an arts professional."
All students exhibiting at the Creative Arts Festival will have the chance to win a prize at the private view on 25 July.
If you are interested in attending this event or have any questions about the event, please e-mail s.kelly@arts.ac.uk
To learn more about The Manchester College's Visual Arts courses.