If you would love to be designing the clothes seen on the catwalks of Paris and London, exploring your creative ideas using drawing, photographing the events and scenes that can shape the world, designing the logos for the next Olympic games or crafting digital artwork for an international company, then a course in Visual Arts at the No.1 Further Education College in Greater Manchester for Achievement* could be perfect for you.
With a range of areas to focus on – from exploring fashion trends and working with textiles to developing graphic design skills and crafting pieces of fine art – you'll be able to follow your passion and work towards your dream career in one of the fastest growing employment sectors in the UK.
Jobs in the creative industries are expected to grow by at least 20% in Greater Manchester, so start learning new techniques, building experience, and perfecting your business acumen with us today!
*As per the latest Government National Achievement Rates Tables (NARTs)
Apply Now
Can you reach your potential in Visual Arts? You can with us!
Make it possible today, view our range of Visual Arts courses and apply to study at the No.1 College in Greater Manchester.
Welcome
The Visual Art department at The Manchester College believes in transformative education. We offer inclusive Arts education for School leavers, adults, community groups, and Higher Education students.
Our aim is to help catapult our students as active artists, designers and makers to a creative future in Manchester, a city of expanding opportunity.
The College is an integral part of the city's diverse artistic community, we work with our many employers and partners in the visual arts sector and well placed to serve the growing need for innovative young creatives.
Come and join us and become a part of our creative community of making and thinking. We know that Visual Art makes life better and can influence the way people think and feel. Here at The Manchester College, we place you right at the heart of Manchester's creative hub.
Do you want to experience making work in media such as painting, drawing, illustration, printmaking, 3-Dimensional design, photography, installation, visual communication, ceramics, fashion, textiles, jewellery? Come and learn in our inspiring, dynamic and collaborative studio spaces, which we use for working and exhibiting.
Our Visual Arts Department will help you to find, shape and refine your own individual creative voice. You'll learn how to come up with creative solutions to challenging live briefs, and explore the opportunities open to you in this vibrant sector.
Ready to take your first step? Then come on, let's go…
Our Courses
In our Industry Excellence Academy for Visual Arts and our Centre of Excellence for Visual Arts you'll gain all the skills you need for a stimulating Visual Arts career. You can study a course from entry level to T Level to kickstart your career in this exciting sector.
Jobs in this sector are expected to increase by at least 20 per cent in Greater Manchester over the coming years, creating plenty of opportunities for budding photographers, artists, designers and fashionistas to turn their passion and artistic flair into a career.
You'll learn a range of creative disciplines, work on live briefs with our creative partners in Manchester and London. You will have the opportunity to be part of the ground-breaking Future Creatives and Greater Mancunian projects, which are unique to the College.
What's more you'll benefit from a range of workshop spaces, resources and have specialist tools at your disposal, including printmaking equipment, fashion garment pattern cutting and construction studios, ceramics studio, plus darkrooms and studio spaces for photography.
All of our tutors have studied creative subjects at degree level or higher, have worked in industry, and many continue to practice and create work within their own in their own studios across the city.
All of our courses are accredited by the University of the Arts London Awarding Body (UAL) – the UK's only creative specialist awarding body. So, you'll know that your qualification will be recognised by the design and visual arts sector.
Our Tutors
We believe you should learn from people with extensive experience of both teaching and working in the design and visual arts sector.
So our tutors are all industry professionals and experts in their field, who have studied creative subjects at degree level and higher. They specialise in a range of disciplines, including fine art, fashion, textiles, digital photography, jewellery and ceramics. Many are still practicing artists, makers and designers, who regularly create new and innovative work within their own discipline.
And they pride themselves on fostering a supportive atmosphere where students can master techniques and allow their own unique talents to shine.
Stuart Steen Assistant Principal - Creative Industries
Stuart is passionate about developing staff and students and their ability to become successful in whatever they do. He manages a team of experts across the Creative Industries department that are experts in their field and is focused on ensuring our students develop the best possible knowledge and skills to equip and prepare them for their chosen career.
Maria Foran - Head of Department
Maria taught Visual Arts courses across the campuses for 14 years before becoming our Head of Department in 2019. Initially graduating in Textile Design, she played a lead role in founding the ground-breaking collaborative project, Future Creatives with Manchester Art Gallery, which our students now benefit from each year.
Bettina Halpern - Department Team Leader
Bettina has been a tutor at The Manchester College for over 18 years and became Department Team Leader in 2019. Through outstanding teaching, she's guided hundreds of students to achieve some of the best results in the UK and assisted their progression to either employment or top universities. Bettina is a printmaker with expertise in screen printing, intaglio printing and experimental practice.
Marie Roberts - Department Team Leader
Marie possesses over 20 years' experience in Further Education. She is passionate about supporting students to achieve to their full potential by challenging them to aim higher and to develop the skills needed to progress to the next level, apprenticeships, Higher Education or employment.
Harry Potts - Photography Tutor
Before teaching, Harry had a successful 24 year career as a press and commercial photographer with Manchester Evening News Media. Harry has recently completed his MA in Photography and published a critically acclaimed book 'The Big Front Room', centred around Manchester. He is the creator of the department's landmark photography project, 'Greater Mancunians', which has seen students photographing some of the key people who have culturally shaped our city.
Sadie Blythin - Designer
In order to equip students to confidently apply themselves both academically and practically, Sadie's teaching expertise covers a broad range of key industry areas from ideas generation and planning, 3d design and fabrication using a range of materials, through to critical and contextual knowledge and understanding. Sadie is a member of the Manchester Jewellers Network and founding member of Crafters Inc. collective. She has strong industry links and as an award-winning designer and maker has exhibited nationally and internationally. Her work has featured in a number of publications and has most recently been part of the Makers Project, an action research initiative.
Ian Cale - Tutor
Ian Cale studied painting at the Norwich School of Art and graduated in 1991. He has had numerous solo and group exhibitions and has maintained a balance between his role as a tutor in Fine Art and that of his own practice as a visual artist. His work, focusing on visible signs of conflict in former East Germany, has led to a huge archive of photographs, paintings, large scale observational drawings and the collection and classification of found objects. Stephen Farnworth Tutor Stephen specialises in fine art having studied at Lancaster University.
He has worked at The Manchester College for over 17 years and is passionate about enhancing the student experience for those studying Art and Design. He enjoys nurturing the talent of our students to encourage them to evolve in their self-confidence, motivation, vision and passion for the subject matter as they embark on their own artistic journey.
Lara Norris - Tutor
Lara specialises in socially engaged arts practice and her work challenges the social and political landscape. As well as teaching across all levels of art and design in the College, she also runs Glitterfish Productions, a community arts organisation. Through her network of schools and community organisations she is able to generate valuable work experience collaborations for our students.
Nat Quinn - Tutor
Nat joined the Visual Arts Team in 2022. He is a mixed media artist and works predominantly in ceramics and painting. Nat studied Fine Art at Northumbria University and an MA Glass and Ceramics at Sunderland University. Nat exhibits widely in the UK and internationally, and is a multi-award winning artist including winning Best New Ceramics Graduate – Potclays Great Northern Contemporary Craft Fair 2021.
Eunhyuk Choi - Tutor
Eunhyuk has exhibited widely in the UK and internationally, and is a multi-award winning artist and designer, including winning the Silver Award from The Goldsmith's Craftsmanship and Design Awards in 2013. He studied a BFA in Metal Design at the College of Design Hanyang University in Korea before graduating with an MA In Goldsmithing, Silversmithing, Metalworks and Jewellery from the Royal College of Art.
Our Facilities and Location
Our Industry Excellence Academy for Visual Arts and our Centre of Excellence for Visual Arts is based at our City Campus Manchester in the heart of Manchester City Centre, next to the AO Arena and Victoria Station.
The campus boasts eight industry-standard specialist studio workshops for fashion, photography, jewellery, ceramics, printmaking, 3D design and digital media, as well as an incredible double height collaborative art studio and exhibition space.
Wherever you choose to study, you'll have all the studios, workshops, darkrooms and equipment you need to perfect your techniques and maximise your potential as an artist, fashion stylist, jewellery maker, sculptor, photographer and much more.
Our Projects
When you enrol on a Visual Arts qualification at The Manchester College you'll have the opportunity to get involved with and exhibit your work through a range of creative and artistic projects and channels.
Future Creatives
Through our partnership with Manchester Art Gallery we support our student artists and designers of the future to showcase their work:
Greater Mancunians
A landmark photography project through which our students photograph people born, bred or who have made their home within Greater Manchester and who have, in some way, culturally shaped the city and its surrounding boroughs:
End of Year Show
Our end of year show aims to showcase the fantastic work produced by our students:
Find out more
Find out even more about our Visual Arts department in our subject area guide or on our YouTube playlist:
Download our subject area guide
Stay up-to-date with everything that's going on in our Visual Arts department via social media:
19+ adult courses starting in 2023/24

Put your fashion foot forward and build your brand
Explore our degrees in Fashion, Graphic Design and many more.
Top Careers Opportunities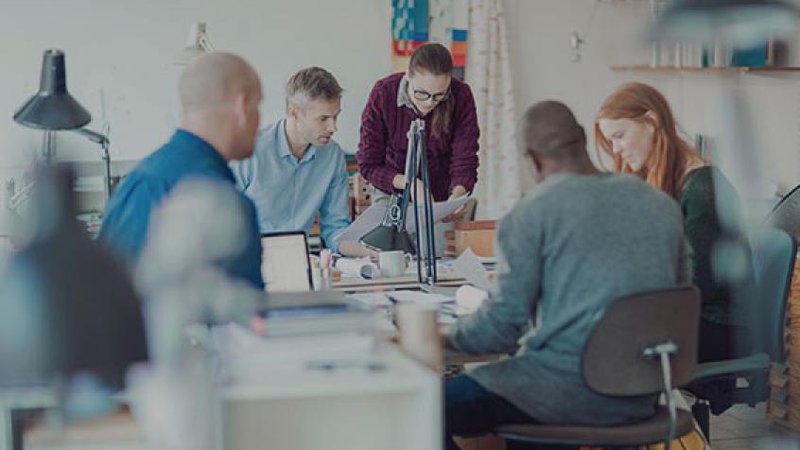 Arts officers, producers and directors
Average Salary £50,440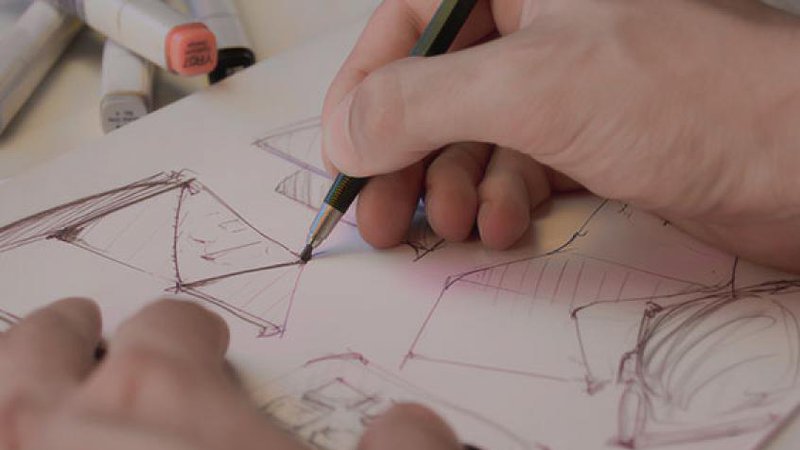 Product, clothing and related designers
Average Salary £32,240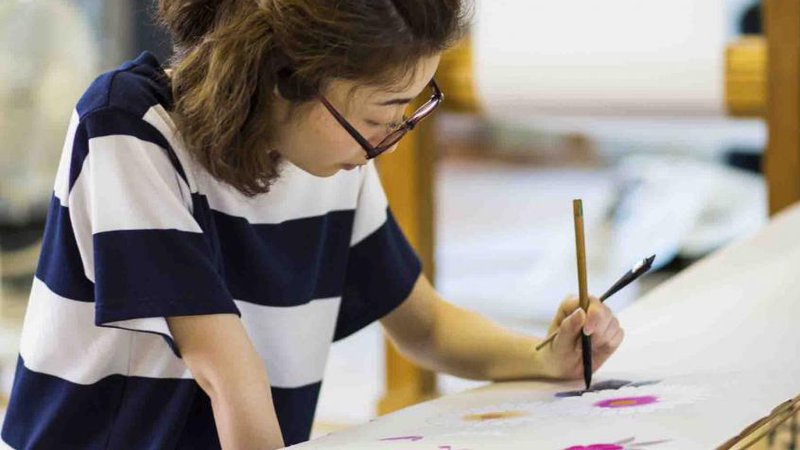 Artists
Average Salary £35,880

Studying at The Manchester College has furthered my knowledge of photography and I've learnt a lot on my course. It has been really enjoyable and has helped me develop as a photographer and work to a professional standard. I would like to study photography at university, and it's then my intention to travel and photograph the world.
Sarah Clements • Photography Level 3, UAL

The College was the stepping stone to my journey back into education that I could barely have dreamed of and am most grateful for.
Maeve Geary • FdA Art and Design

In one of The Manchester College's 19 Centres of Excellence you'll develop the skills and gain the qualifications that you need to take the next steps towards your dream career.
Learn more